Continued from Thailand – Laos Travel: Day 5 – Part 3 – Wat Khao Takiab. For pre-travel, please refer here.
Standing again… This time the tuktuk from Wat Khao Takiab heading to Hua Hin town is full of 'farang' (local call for westerners) from children to adults.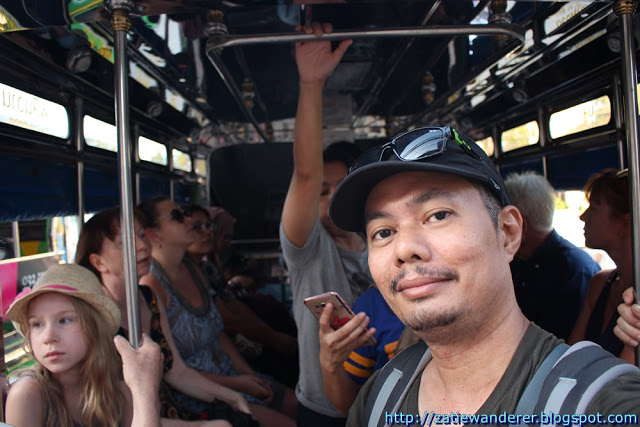 The journey to Hua Hin Market Village takes 14 minutes with a distance of 6.2 km. But because the tuktuk often stops, it may take up to 30 minutes.
If you look at the map, there are many tourist attractions along the main road of Hua Hin from north to south. It's just that we didn't get a chance to visit other places in the northern part of Hua Hin up to Cha-am.
Hua Hin Market Village (HHMV) from the outside looks very happening with its exterior decoration at the entrance which is also attractive. But on the inside, it looks normal to me. In comparison, the interior space on the 'Blu Port' is more attractive. But because HHMV is considered one of the must-visit places, we also came here to complete our exploration around Hua Hin. After all, it is located in the same direction as the way back to the hotel.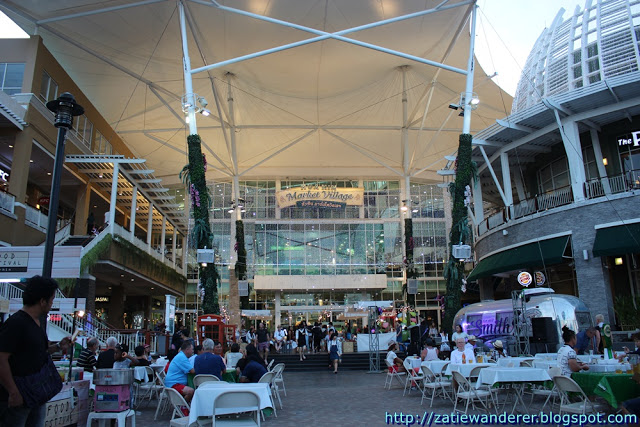 HHMV is very suitable for the middle and elderly because it feels more relaxed.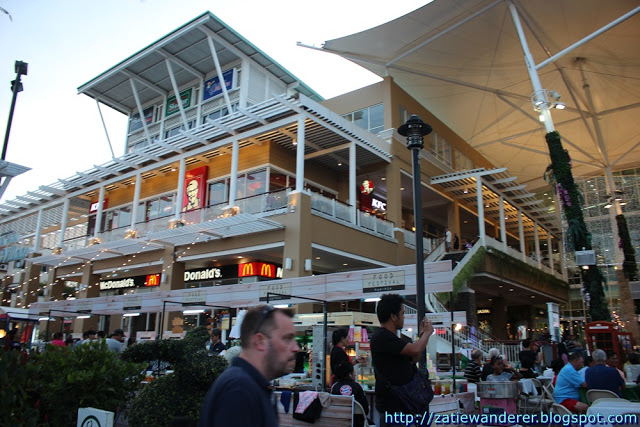 The wording "HUA HIN Market Village" is very interesting and has become one of the landmarks of Hua Hin city.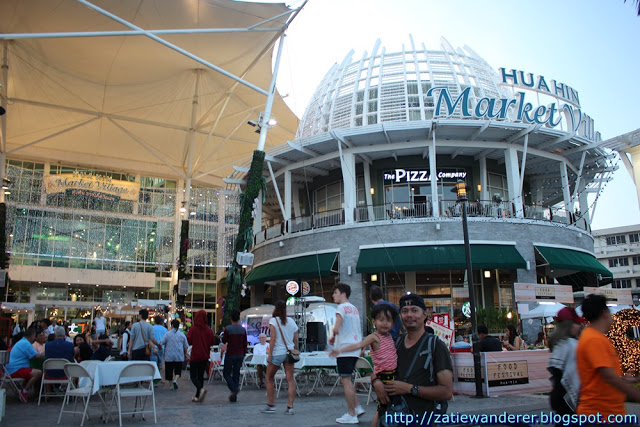 The entrance to the inside.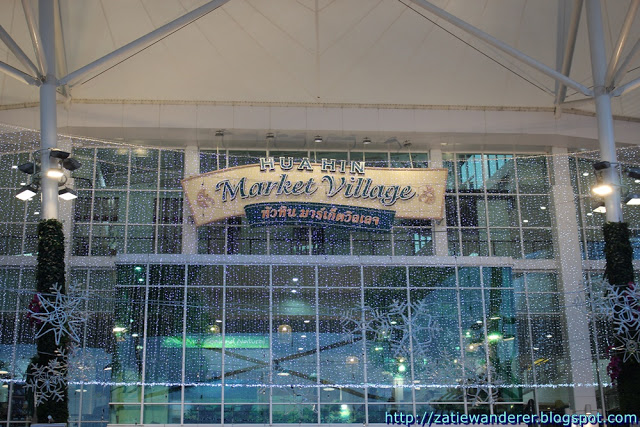 Since we didn't have the opportunity to go to London yet, here is also the famous red telephone booth in London.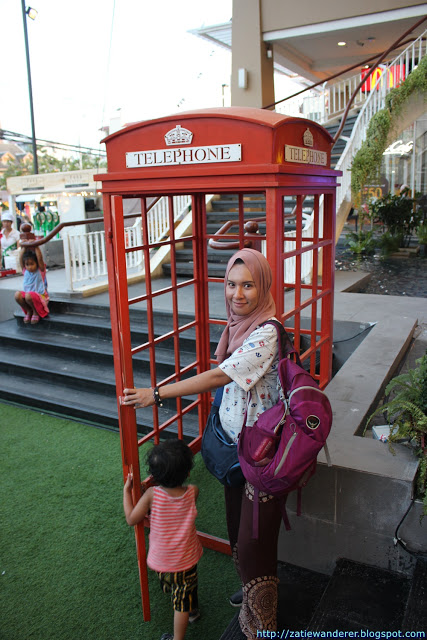 Preparations for the live band tonight. It is still early now at 5.57 pm.

Before the entrance to the interior, there are many stalls selling food.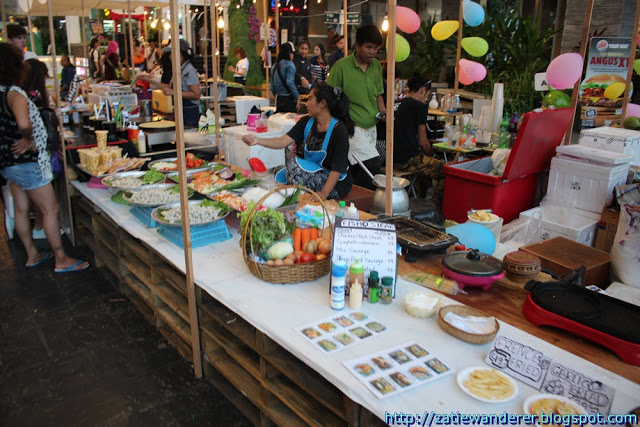 There are all kinds of foods. Although sold by non-Muslim sellers, some can be bought such as water, mango glutinous rice and labeled as halal.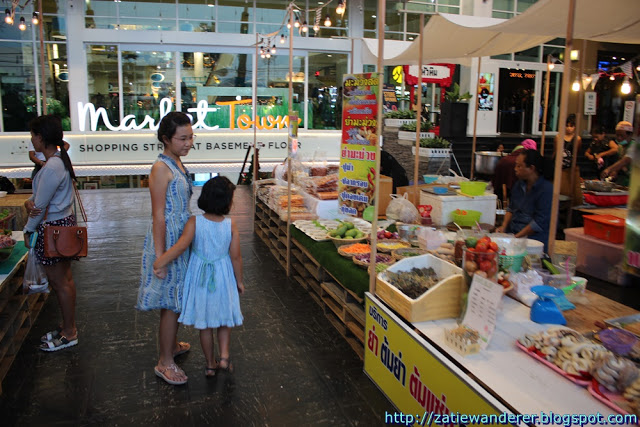 I'm not sure what but if you look at the ingredients, it looks halal and there is no hesitation to eat it. Unless they put extra ingredients like wine (liquor) or use lard.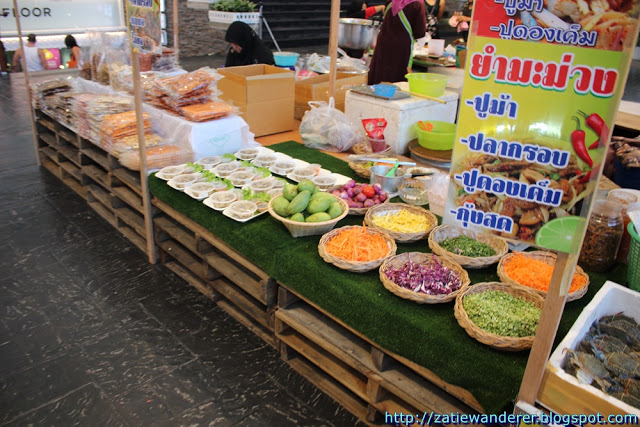 This can also be drunk but because it is written in Thai, it is difficult for me to know the name of the drink.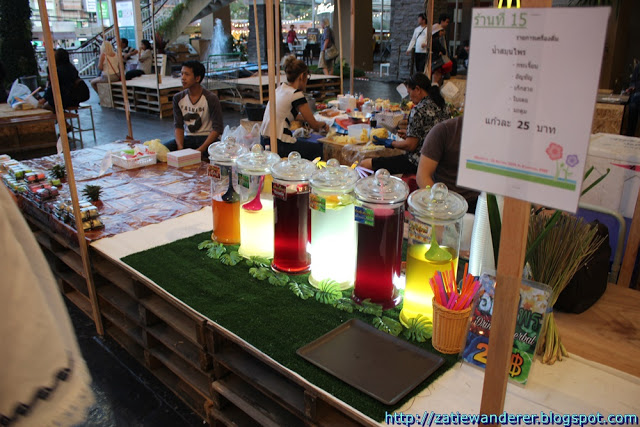 We initially did not expect much to find halal stalls. This time I was really hungry. Somehow there is also a Muslim stall that sells beans. Then we saw behind him also a Muslim trader selling chicken rice.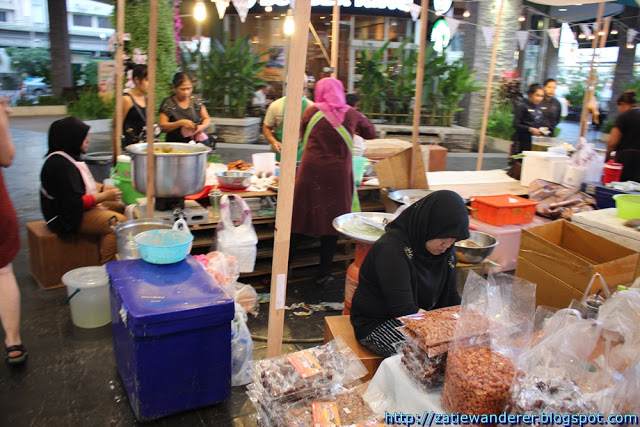 Without further ado, we immediately lined up to buy. The price is THB80 for a packet of chicken rice. Although the name is chicken rice, the rice is different. It is yellow. I forgot what the name it is, tomato rice? Red rice? Biryani rice? Because I was too hungry, I just ate without thinking much. THB80 for me is expensive because based on the currency exchanged, it will be MYR10.20 !! While in Malaysia it is available for MYR5 or MYR6 only.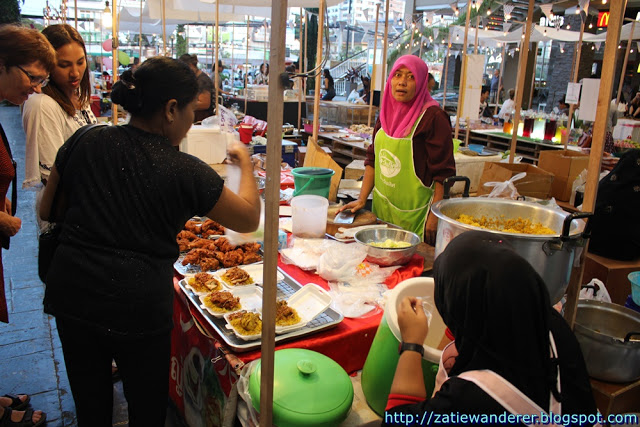 Fortunately, the size of the chicken part is big and delicious …… hehe.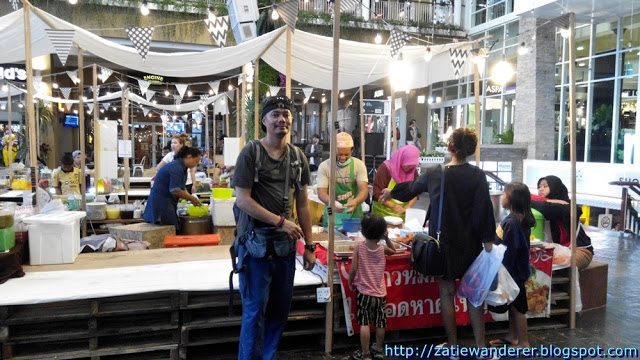 In front of me is a table where we can sit. So, that's where we ate chicken rice. Then, we can wash hands in the toilet on the outside of the HHMV. Before going inside, we ordered two more packs for dinner later.
For your information, because the stalls here sell according to the season, they may now no longer be available here and replaced with another exhibition or booth.
Pictured with a bicycle. It looks like an 'old bike' but I think in terms of design, it is expensive.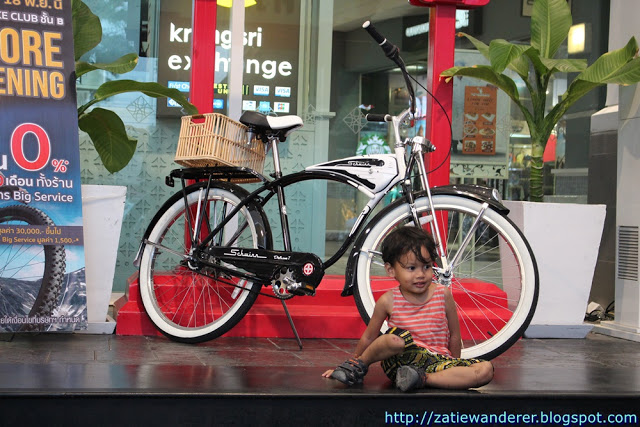 Then we stepped towards the side of the HHMV building on the outside. There is a toilet there. It's free. Suddenly we came across a signboard with the word Hua Hin. I also think it's good to take a picture. After all, in the middle of Hua Hin, no signboard like this is similar to the one in the city of Prachuap Khiri Khan. Various poses were made by us.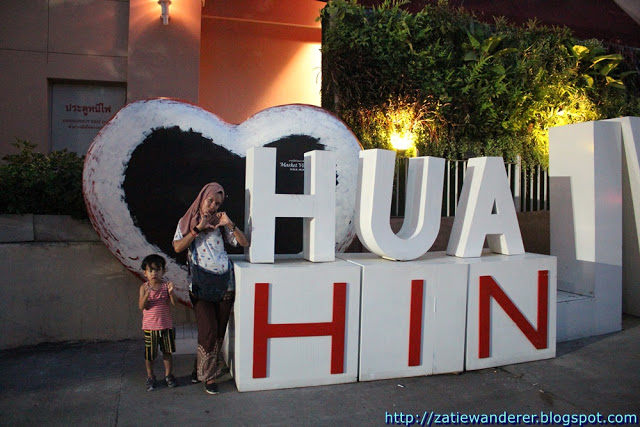 We went back inside.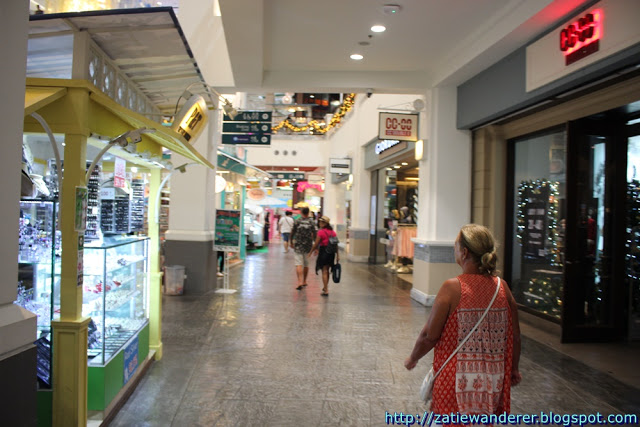 Only three floors if calculated from the ground floor.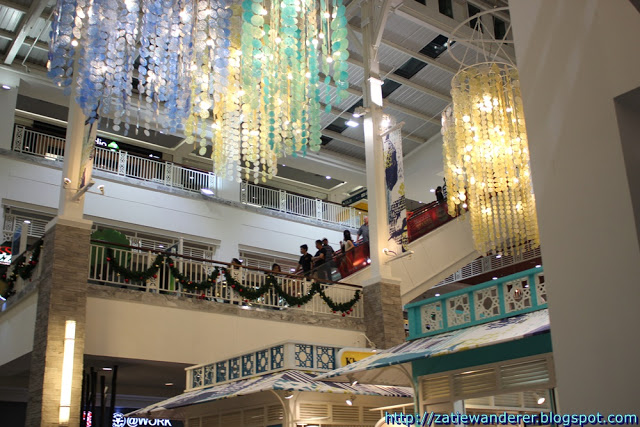 I love the decor and shape of the little shops in the middle of this mall. Doesn't look cluttered or too narrow.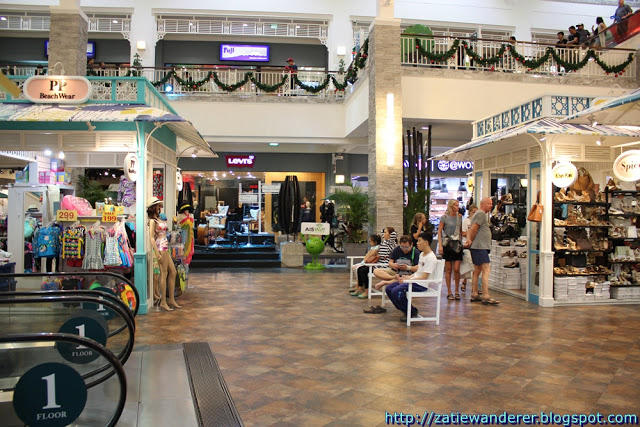 But we didn't even go up to the top floor. Our legs are tired too.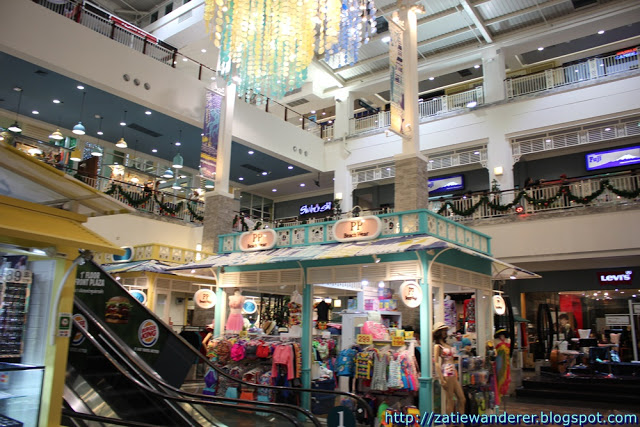 A smiling face …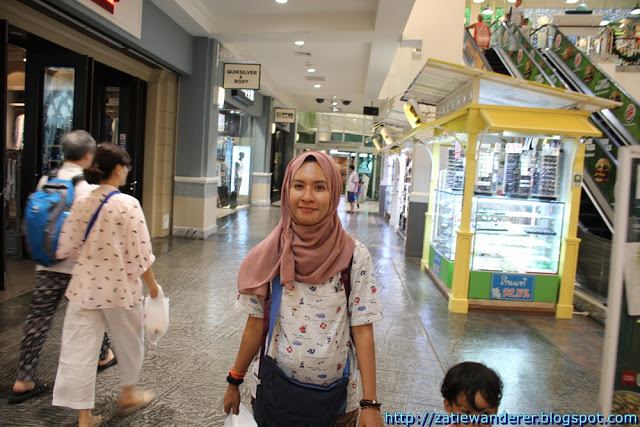 This is what we called 'moving ads'. MCs, models, mics, as well as speakers, move together throughout the whole HHMV.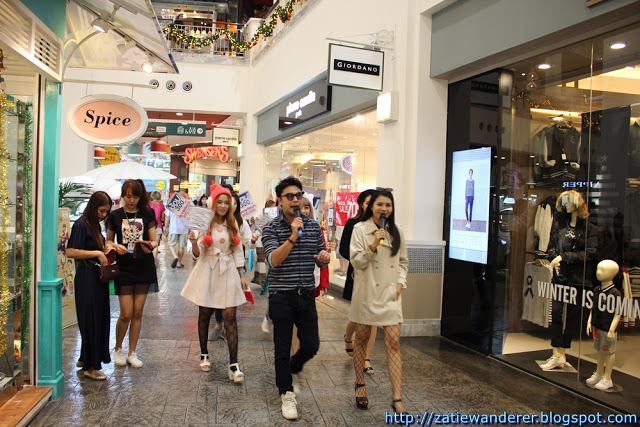 Eh, they both smile at me!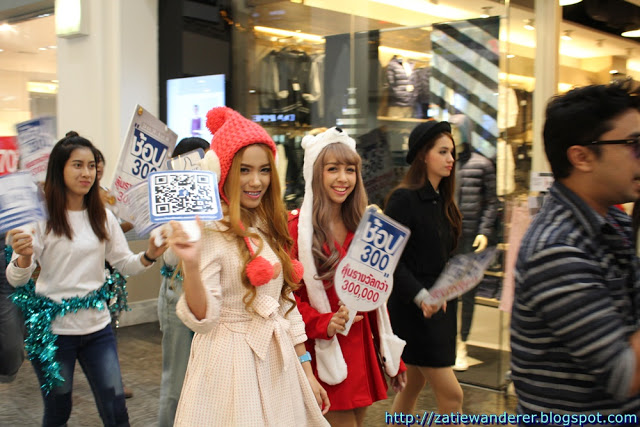 The ground floor is also spacious.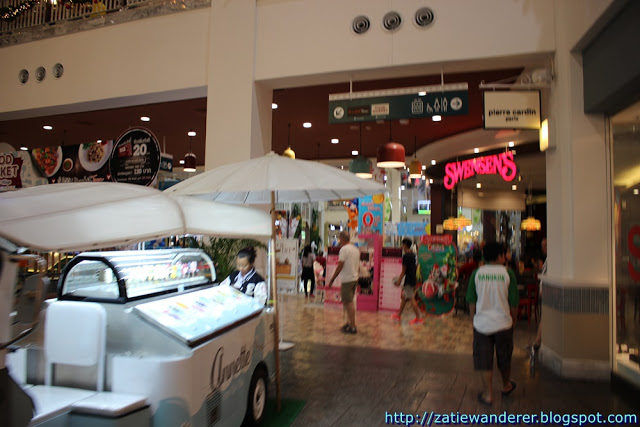 There is more at the end there but this our feet managed to reach until here only.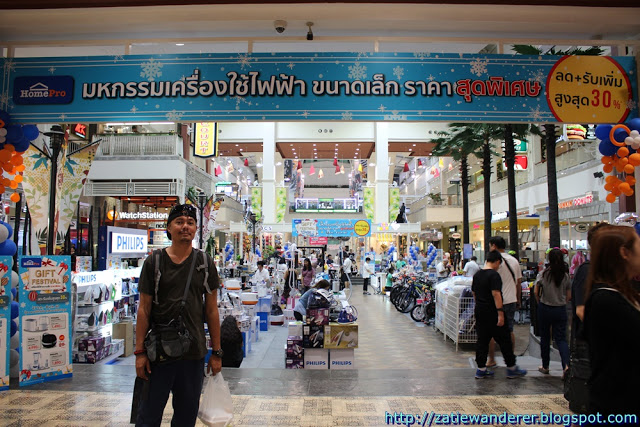 Ok time to go home and head towards the main entrance.

Among the clothing stores available here.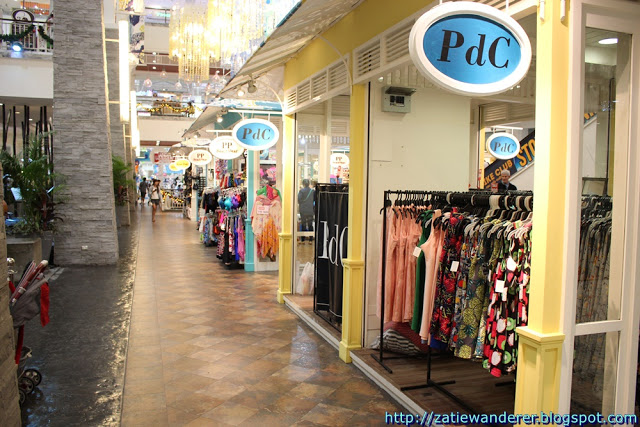 We were outside again but this time the sky was already dark and it was 6.50 pm.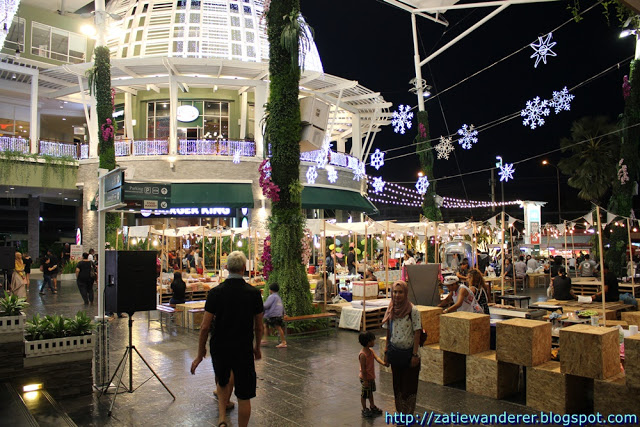 Meanwhile, I saw an old western couple. Oh lovely, that love is indeed blind. Their clothes are both white. Moved for me to take a picture of them as a memory and then I waved a sign asking for permission. And they waved back at me. May they remain until the end of life.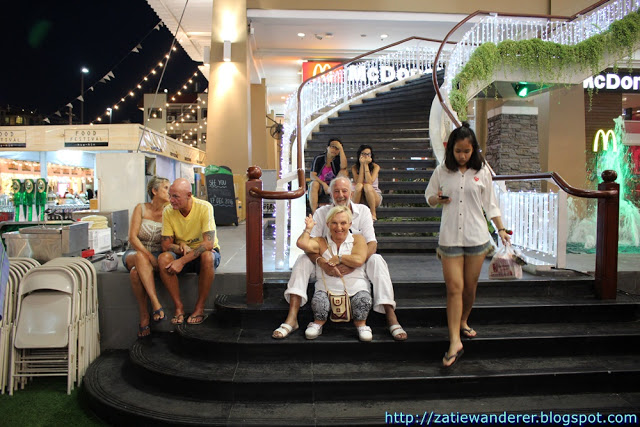 The dining table outside here began to fill with people.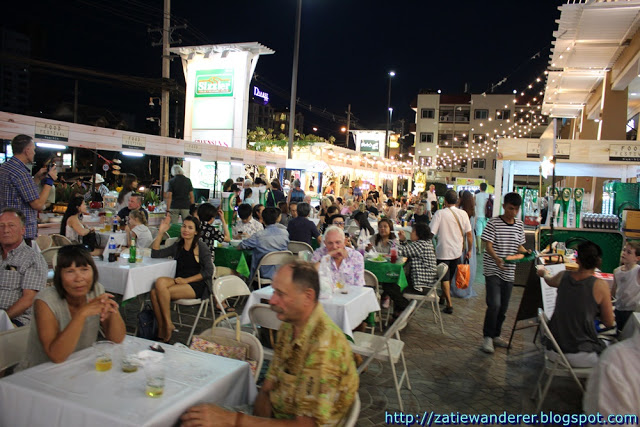 There is a movie theater and Tesco market here.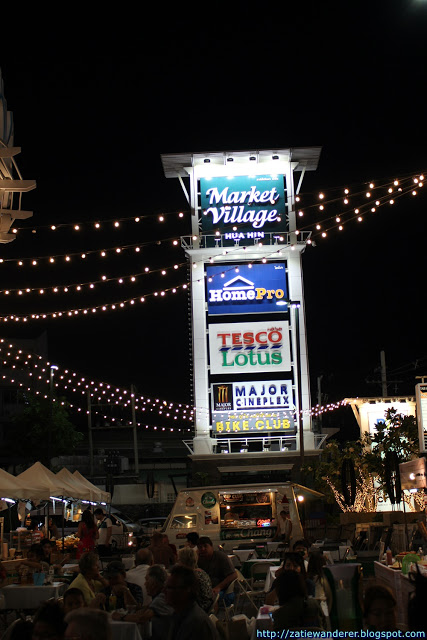 Took our last photo. This time it was lit by lights at night.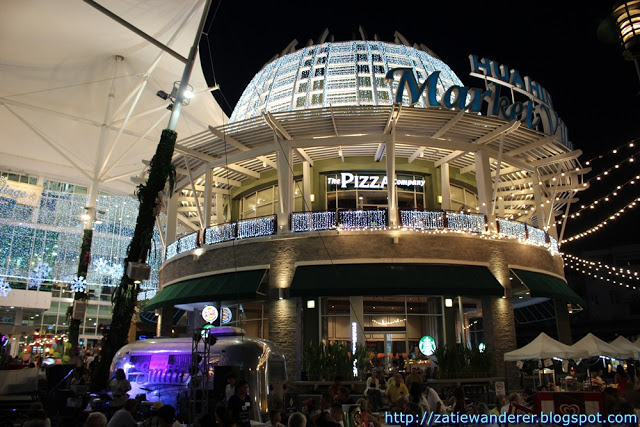 I think it's really beautiful outside here to take pictures. But only at night.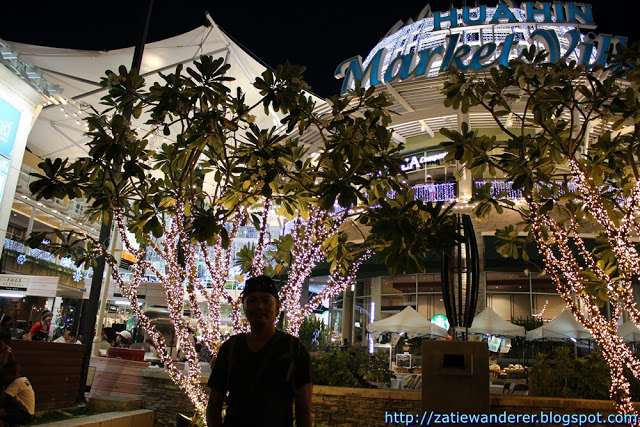 Ok, our last stop for tonight is the Chatsila Night Market. We did feel very tired but we did visit there because the night was still young.