Who am I? I'm Zaris Ahmad, a digital nomad and full-time traveler. I owned a business related to IT and technologies. I started my own business in 1998 as an IT consultant and supplier of medium and high spec servers, including rack, tower, and mainframe in a data center. In 2007, I involved my first online business with eBay, which is a dropshipping. So, I start this blog to share my knowledge for free on online business, affiliate marketing, dropshipping and much more. Oh yes, this is an English blog and I tend to improve my English language.
Then what happened to you now, Zaris?
I have a beautiful wife and cute kids. They are 8 and 3 years old. We were all born and lived in Malaysia. Since 2012, we have performed a carpacking around Peninsula Malaysia estimated at around 3,000km of a journey by car.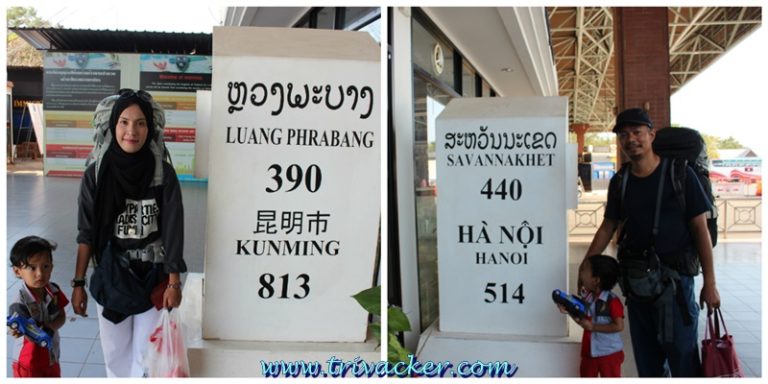 Later, on December 28th, 2016, I decided to resume back my urban backpacking interest. But this time traveling with the whole family! We started by overland from the north of Malaysia (state of Perlis), entering Thailand (via Padang Besar), and up until Vientiane, Laos. That's the beauty of living in Malaysia as we're very near to Thailand, Singapore, Indonesia, Laos, Cambodia, Myanmar, and Vietnam. Plus more, we are also located at the tip of the furthermost eastern of Asia continent and can plan a journey via overland until the United Kingdom in the future. Malaysia and Singapore are considered the center of South East Asia and most travelers arrived here as the first checkpoint in their itinerary. I will share our journey later on this blog.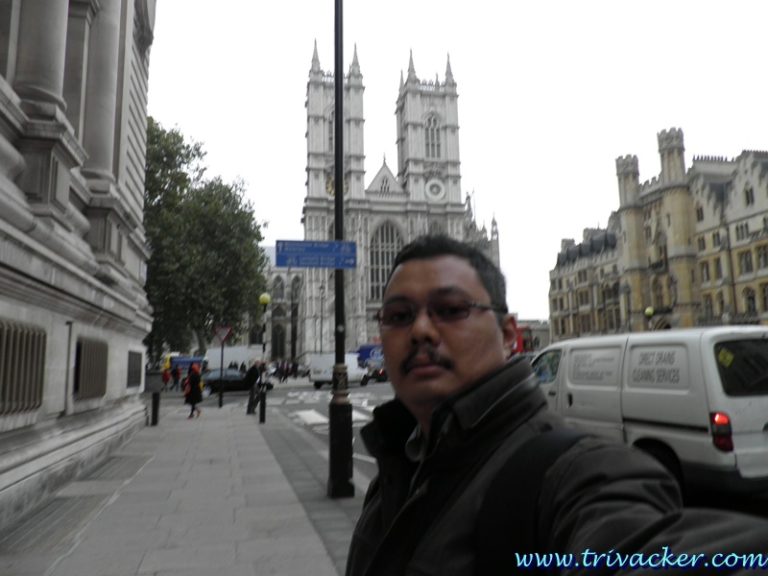 I carried out my last solo backpacking in 2009. That was in London, United Kingdom, Saudi Arabia, and Indonesia. And during 2010, we performed our honeymoon in Bandung, Indonesia. Just to let you know that in Malaysia, we called a city or urban backpacking as "backpacking" and a traveler as "backpacker." So please do not confuse the present backpacking term (trekking and hiking) with our own understanding.
What's your plan now, Zaris?
Being 40+ does not limit my dreams to travel the world and skip the rat race of 9 to 5. For example, when I was in Thailand, I saw many travelers who were digital nomad. I've heard this term back in 2010 but ignored it because I was busy with my wedding and a new lifestyle as a family man.
Since I'm an expert in IT and online business, I felt it would be amazing to switch from 9-5 businesses and become a digital nomad. I've seen many nomads sharing their monthly income reports. Some of them just undertaking a job as an affiliate marketer and gaining an income of USD 200,000 per month. There's a net profit of 93%. And for me, a monthly income of USD 10,000 per month should be enough. With that kind of income, one can live in a mansion/bungalow house in Malaysia. And with the same income, one can also be a digital nomad around the world, even in the country with a high cost of living such as Bermuda, Switzerland, Norway, Denmark, Iceland, and Singapore.
And now, we considered ourselves a full-time digital nomad and will share our journey across Malaysia and the world.