Continued from Thailand – Laos: Day 14 – Part 2 – Patuxay. For pre-travel, please refer here.
From Patuxay, we continued to Khua Din Bus Station because it felt like we didn't want to be longer in the land of Laos. Probably because of worries if there are more unwanted things like health problems that happened the last 2 days. Even without looking for lunch in Vientiane because I think halal restaurants are still hard to find.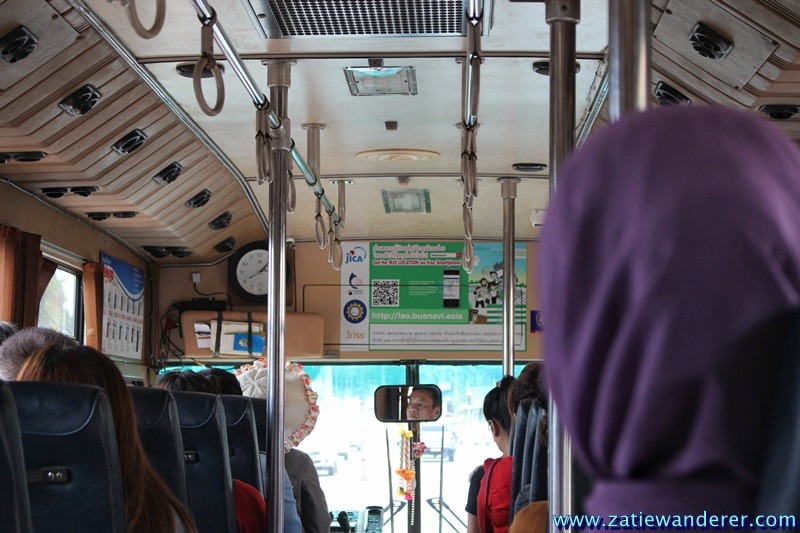 On the way, the situation was not that chaotic. Only happens while at Khua Din Bus Station because of its bus terminal which has no dedicated lanes or terminals. Like outside the school waiting for the school bus scattered on the road. The area in Khua Din is quite crowded, coupled with mobile hawkers chanting the names of their respective items, especially food and soft drinks. One thing I'm happy about here is that the hawkers didn't chase us until we get on the bus or while we're frantically looking for the bus (this is most annoying if that happens).
The distance from Patuxay to Khua Din is not very far, within 1.1 km. My advice to you, if you can walk, please. It is better.
This is the situation at Khua Din Bus Station, but the difference when we were here was 5 times more crowded and twice as crowded in its public buses. In 2020, probably the situation here was different, including the management, compared to before.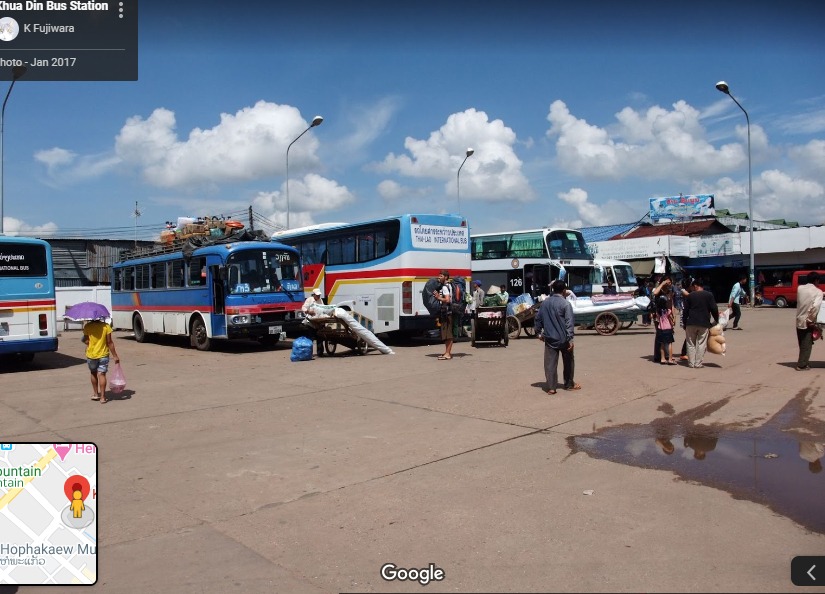 There are many buses heading towards the Thanaleng immigration border post. Among them are buses number 10 and 14. For those of you who don't know information like us, if taking bus number 14 from Buddha Park, you can go directly to Vientiane without having to transit with bus number 10.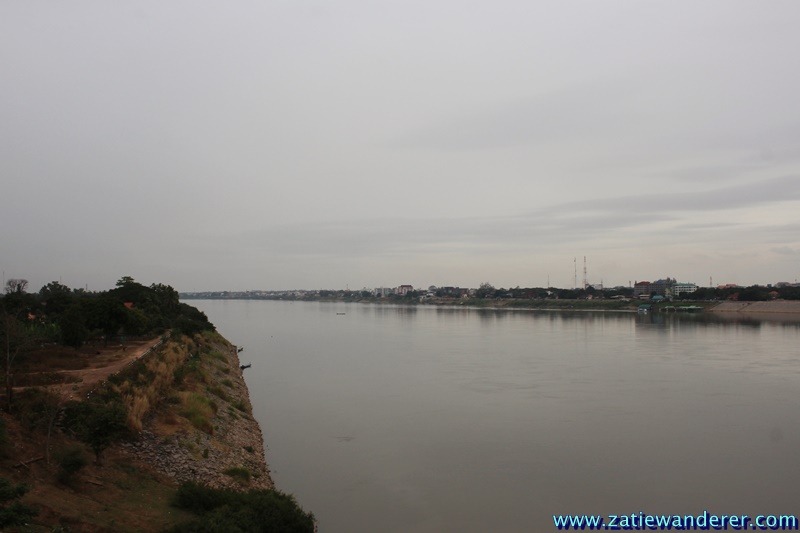 Anyway, you better check the bus number first because I forgot the correct number when writing this blog. You can check the number while at Thanaleng Border Crossing because so many buses will be heading to their capital as well.
And at this point, we had transited by taking the shuttle bus to head to Nong Khai border in the Thai part.
Laos left memories for us even for a moment.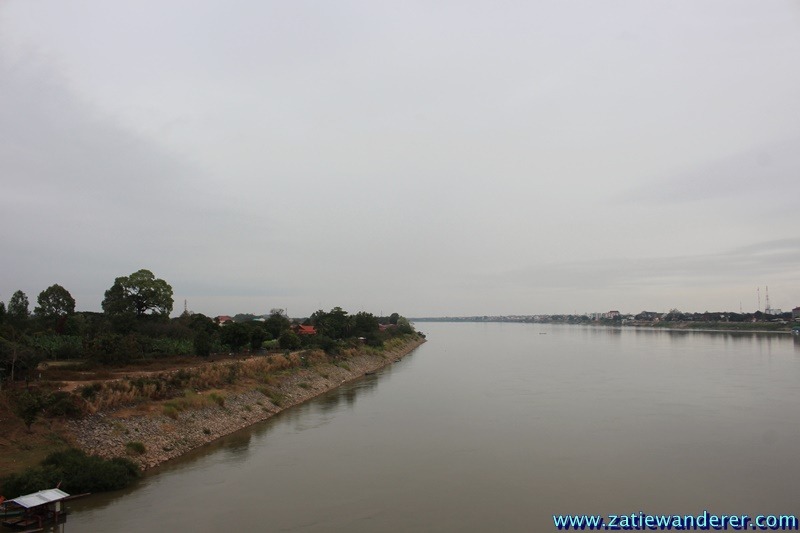 Goodbye Laos! Even though your country is dusty, I still intend to come back here. Maybe this time will go to Vang Vieng, Phonsavan, Luang Prabang and then to Hanoi or take a 'slow boat' to Thailand.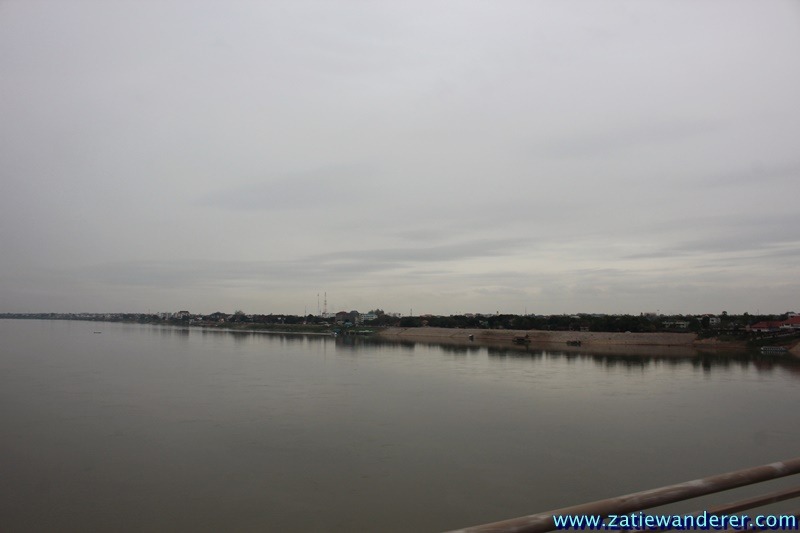 After arriving at the Nong Khai immigration, we hung out here first as it was only 12.43 pm and the train schedule to return to Bangkok was at 6.10 pm. Still early! For me, the important thing is to be able to settle immigration matters on both sides of the border.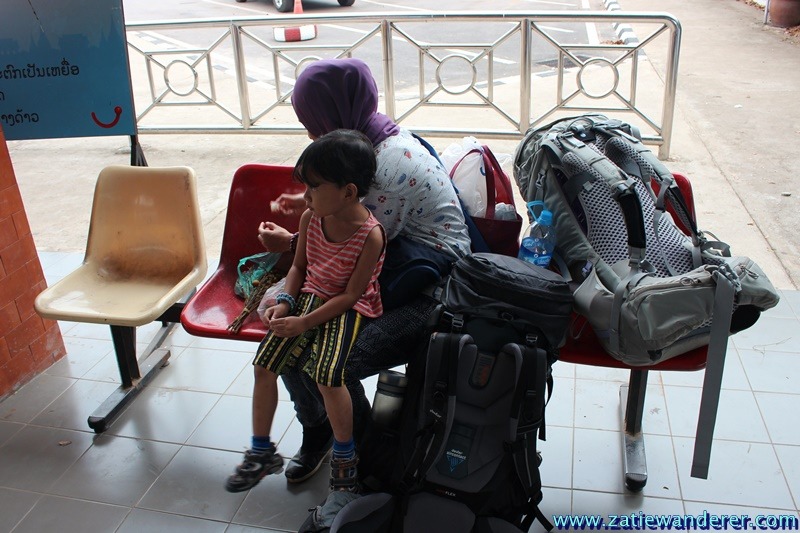 When stepping foot on Thailand soil, then we have entered Thailand twice in a short time.
After everything was done, so we went looking for a tuktuk to find halal restaurants in Nong Khai. The driver of the tuktuk we rode was very kind because he tried hard to find a halal restaurant based on the moon and star logo that I showed on the phone.
If understood in the mapping, one cannot expect anything related to Muslims in this area located between Thailand and Laos as the average population is 99% Buddhist.
Almost twice, the tuktuk driver strayed into a village near Nong Khai town. I told him the restaurant was not halal. He was persistent in looking again. Finally, we came across one on the outskirts of Nong Khai town.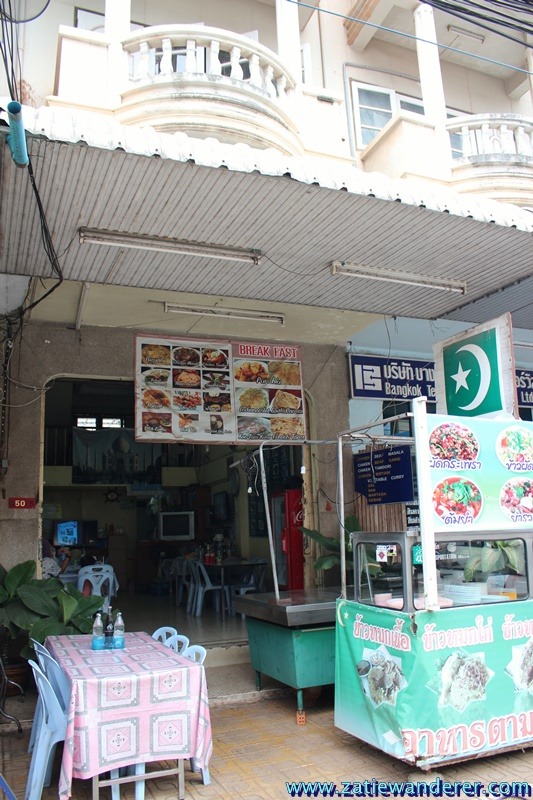 Alhamdulillah, it is still open. Because the restaurant signs are all in Thai writing, so I'm not sure the name of this restaurant.
Click the map above to access the restaurant's location. It is located just off the Nong Khai border, only 4.0 km away.
Our faces are cheerful and smile again… hehe.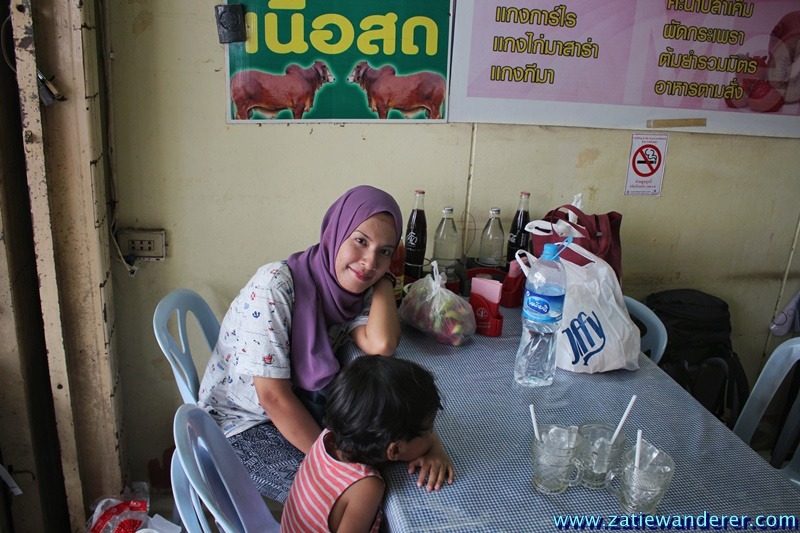 Actually, this is an Indian-Muslim restaurant because the owner is from India. At this time, he was in the back to prepare the dishes for us. Somehow he could be stranded in Nong Khai which for me is nothing exciting to grow the business. Unless he marries someone here.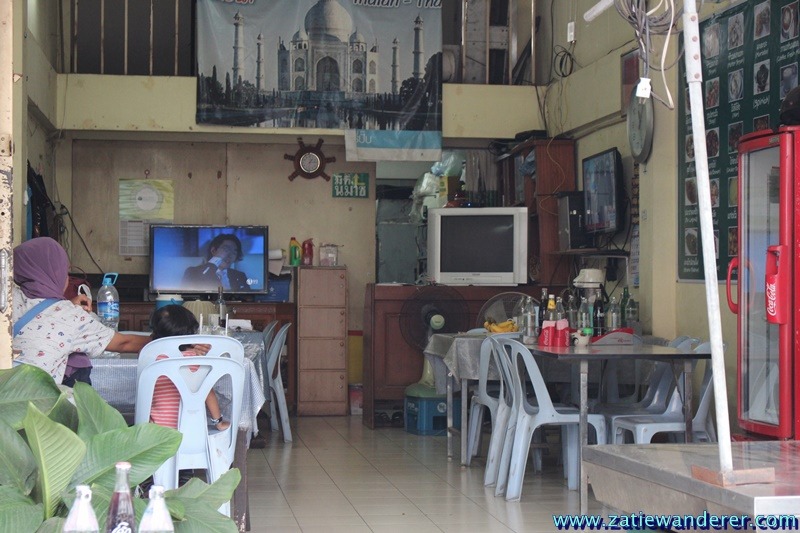 Despite the lunch hour at 1.34pm, we were the only ones visiting here.
There is a wide variety of dishes. For those who haven't tasted halal food for a few days, here you can fulfill your wishes.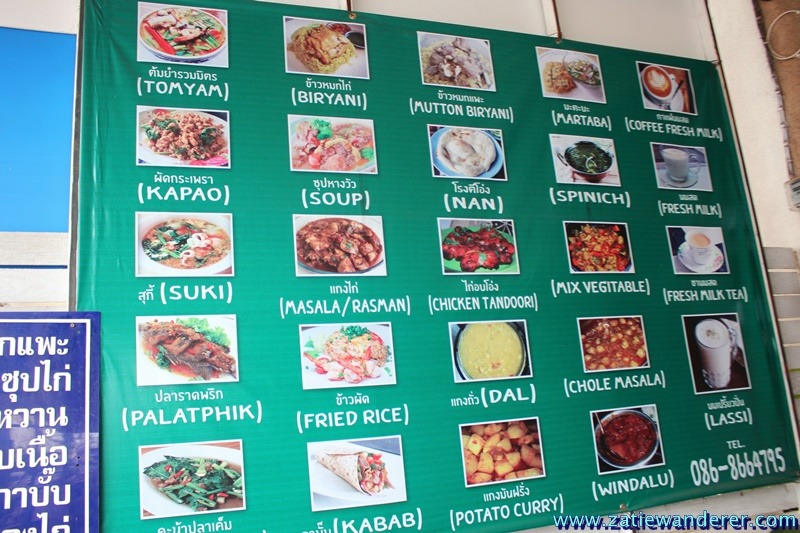 While waiting for food, I checked the train ticket. Ahh, still a long time to wait for the clock until 6.10 pm. Even now it's still 1.35 noon.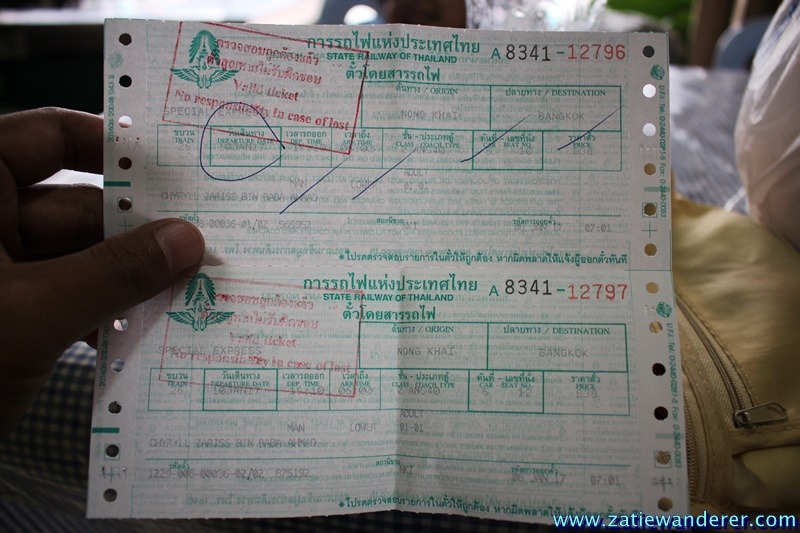 As a result of hunger, as soon as the food arrived on the table, we ate like people who have been starving for 10 days. And now it's time to leave for Nong Khai railway station.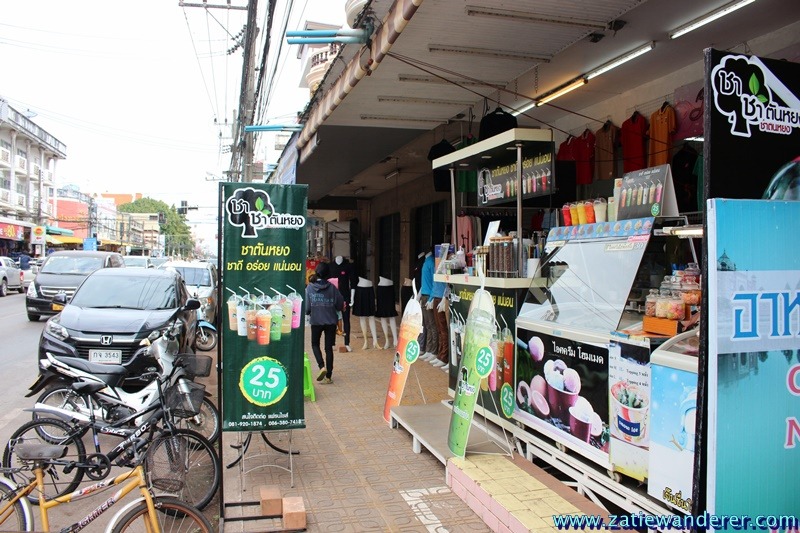 Oh before that, what was our review of this halal restaurant? In my opinion, it is very expensive because one plate costs between MYR30 to MYR50.
Although expensive, we also had bought two packs for dinner on the train later. But this time, the food is just simple dishes to reduce the final budget available. Usually, in the few last days of traveling, I felt lazy to change currency.
Is it delicious? I can give it a score of 9/10!
We purposely waste our time exploring the area near the restaurant earlier.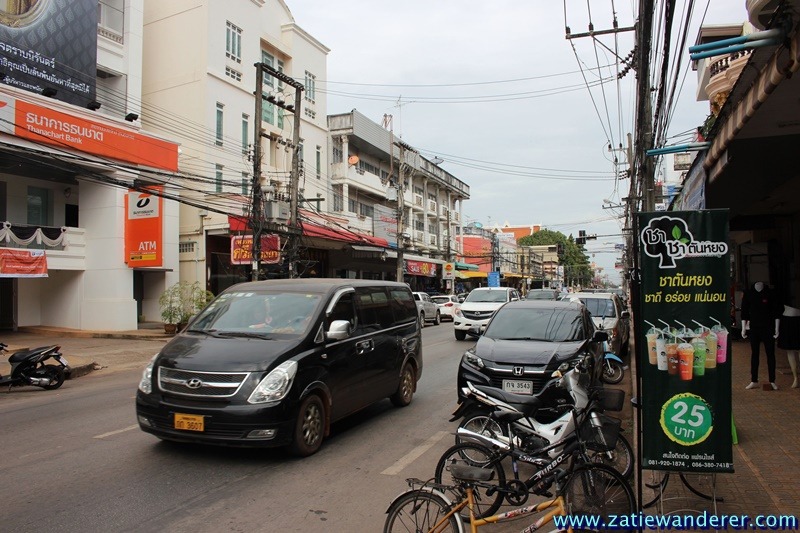 If it weren't for the heavy backpack, we'd have been walking around here for a long time exploring anything worthwhile to the end.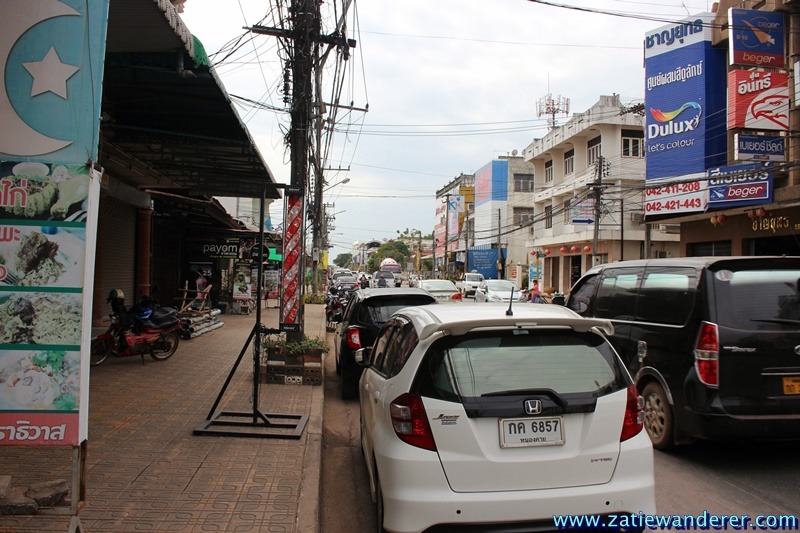 The cafes here are not halal. But if you want to drink coffee and tea, I think there is no problem.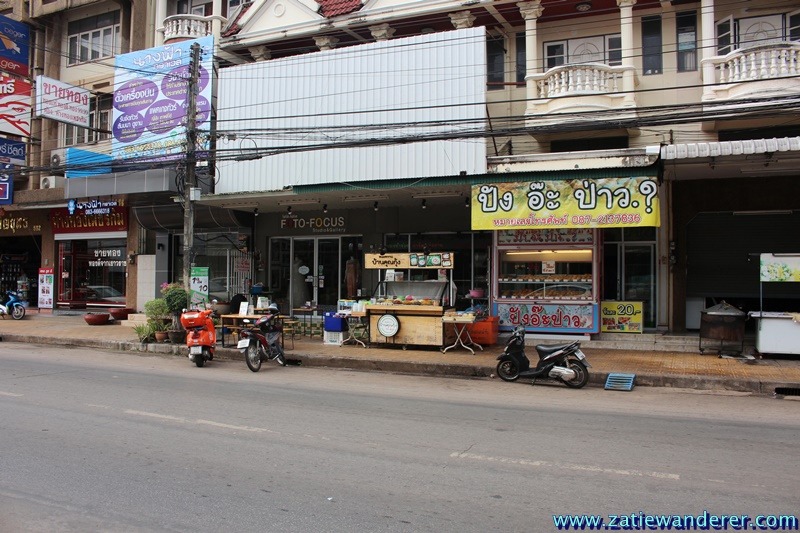 The atmosphere of Nong Khai town from inside the tuktuk we rode.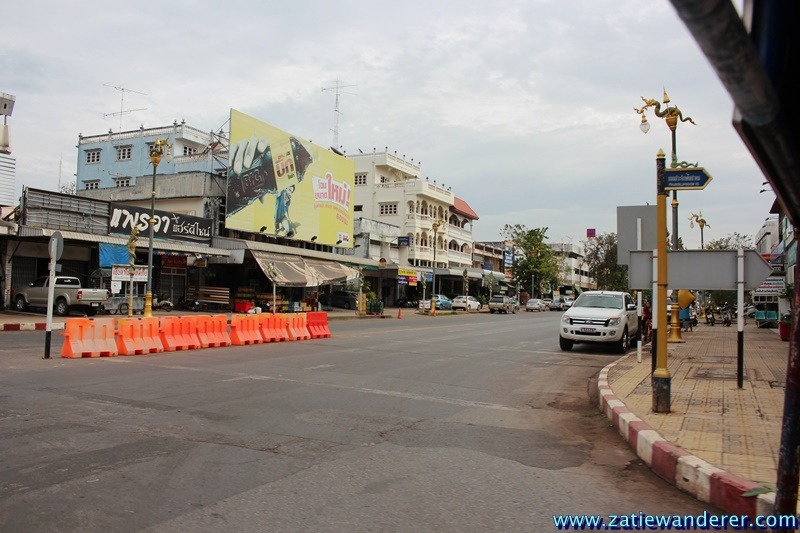 The main square for gathering by the people of Nong Khai to celebrate any important festival.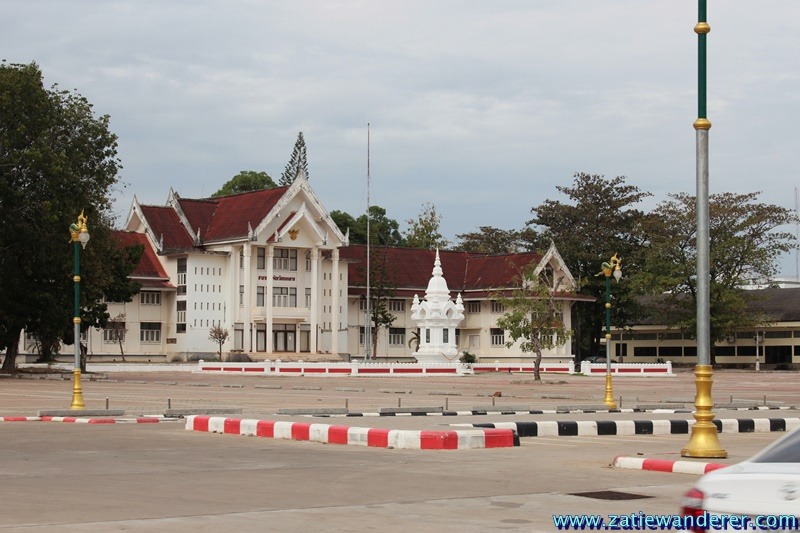 Arrived at Nong Khai railway station at 3.39 pm. There are 3 hours left! What shall we do here?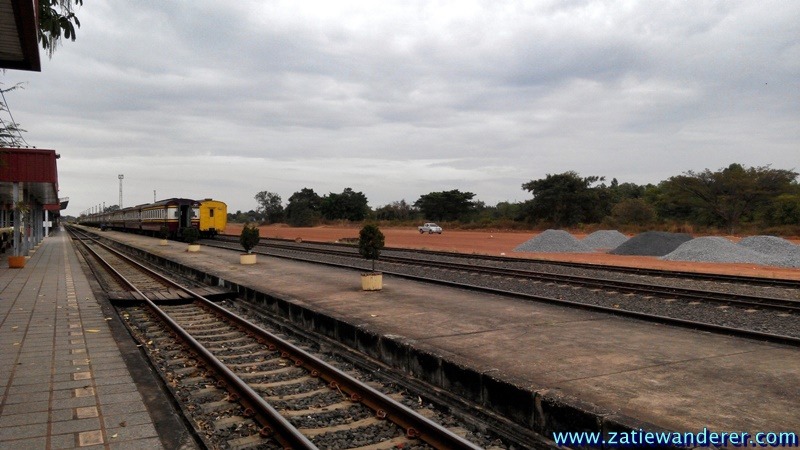 This is their activity, Aqif and Tatie… .. crossing the railway tracks and posed with signboards for shuttle train information connecting Nong Khai directly to Thanaleng and past the Friendship Bridge.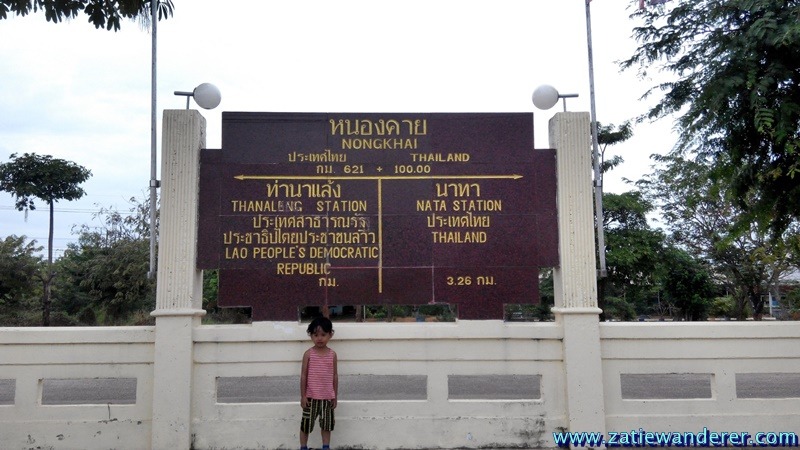 They walked all the way to the end of the station.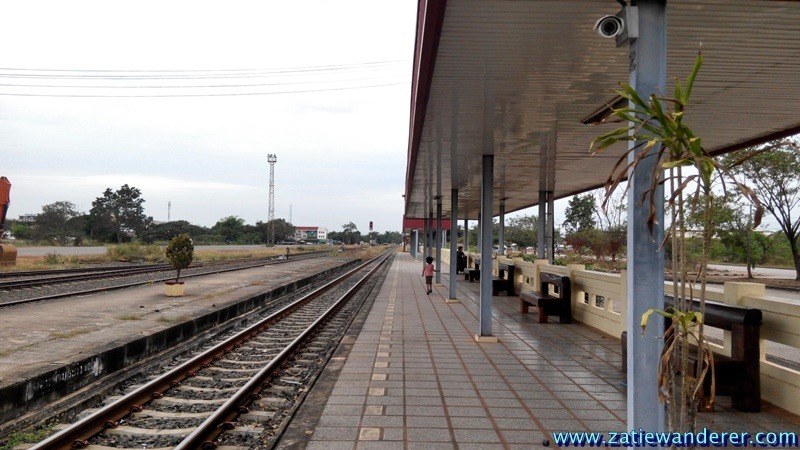 You are now in Nong Khai, my son. Do you realize that when you were 3 years and 10 months old, you were already standing here? This is not in Malaysia, my son. Congratulations!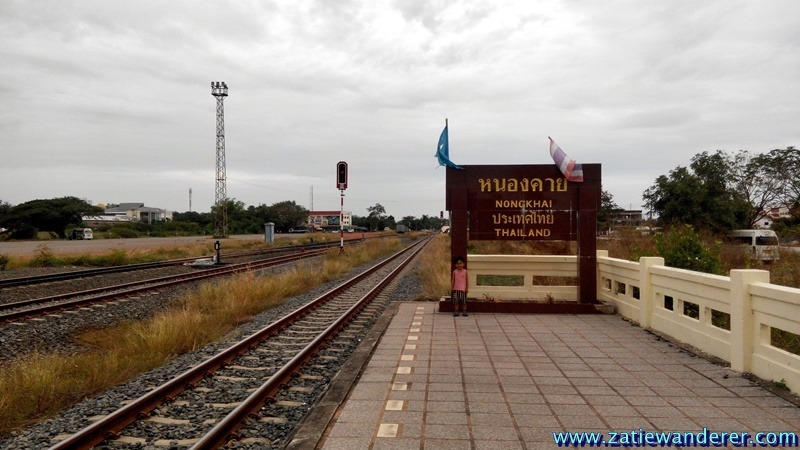 Aqif met a new Thai friend while chatting about the deliciousness of their ice cream.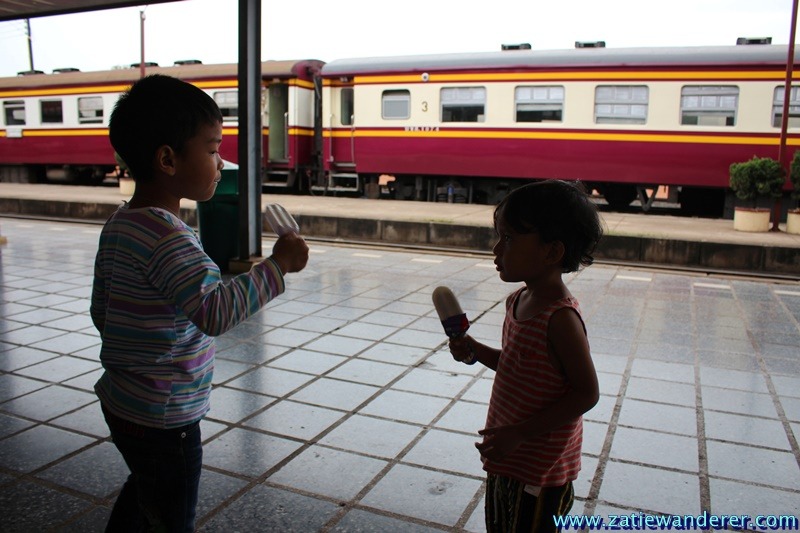 Then the Thai boy took Aqif to the edge of the runway. While watching them, I was on high alert in case any train came.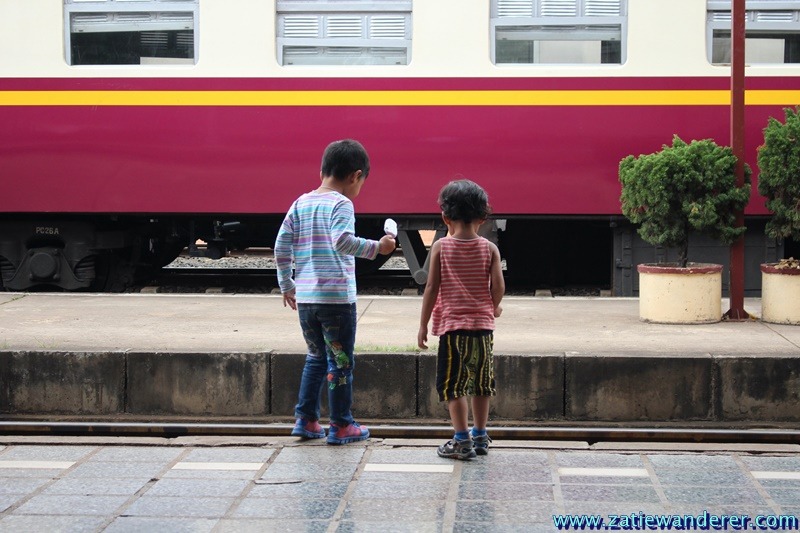 He is good at eating ice cream, but when the day is about to enter the night, Aqif starts to have a fever. Well, take this medicine.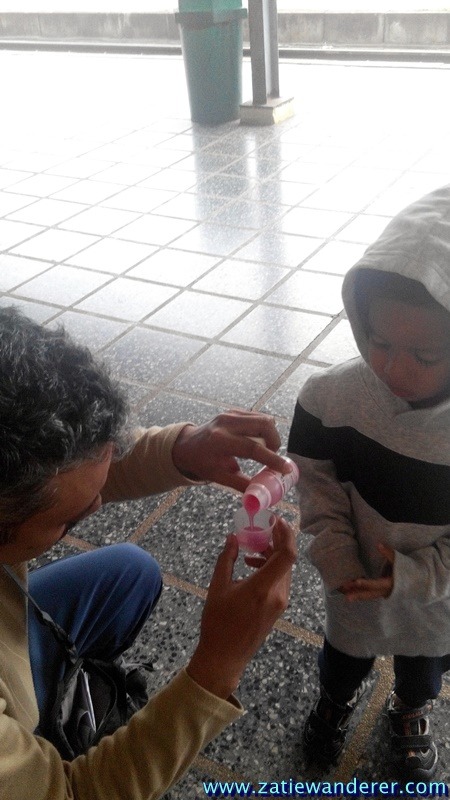 Frankly speaking, I feel unhappy when I'm at this station, for some reason I'm not sure. Then I silenced for a while until I was ready to face the uncertainty that could happen anytime and anywhere.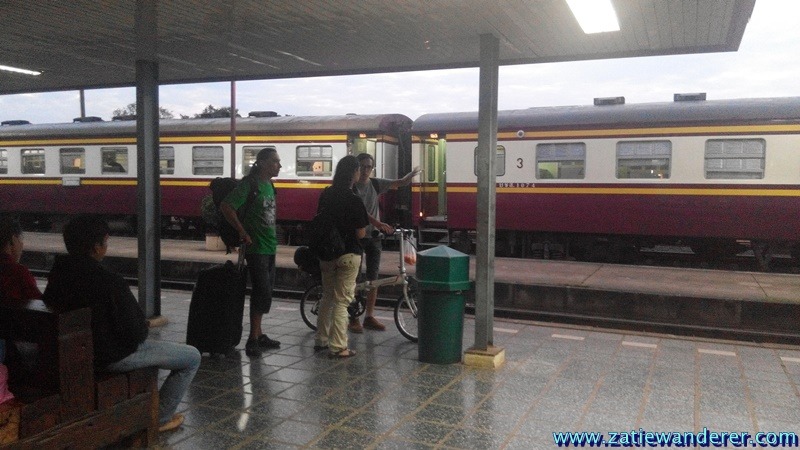 Alhamdulillah, nothing happened.
Probably a result of negative thinking.
Dedicated station workers and willingness to take responsibility as a member in uniform.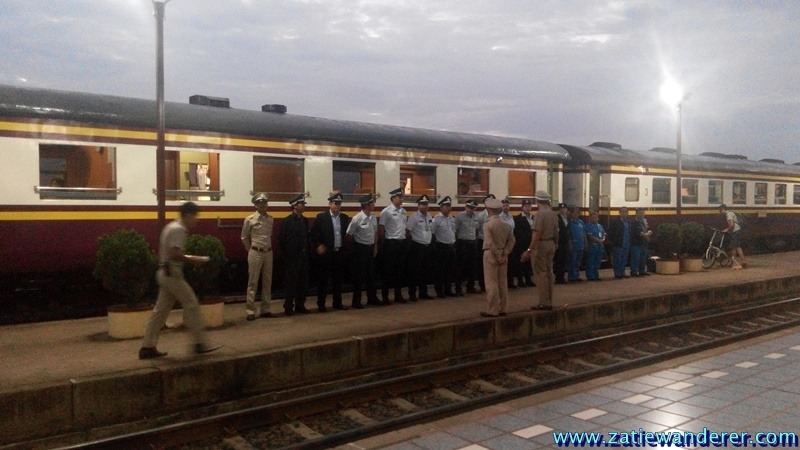 Why does my face look a little dark? Probably because the lighting here is not that good.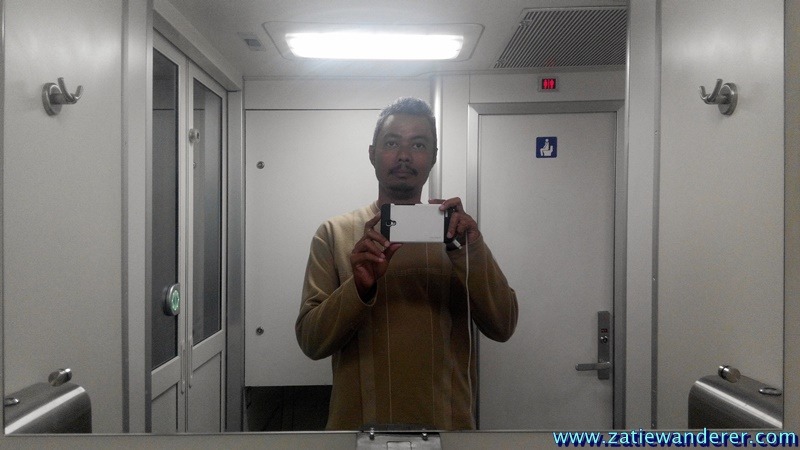 From 6.00 pm onwards, we had already boarded the train.
We will be on the train for 12 hours and this opportunity is taken to charge all the electronic equipment available.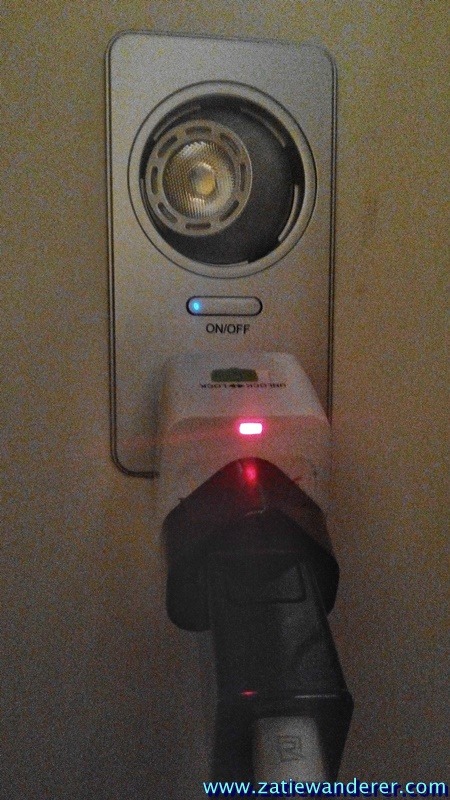 Powerbank…
Canon EOS camera battery…
At 8.10pm, the train had just arrived at Udon Thani railway station (or called Udorn Thani). The distance is only 1/10 of the trip. Following the original plan, we actually intended to visit Udon Thani or Khon Kaen before heading to Nong Khai as both are located in the middle of the trip. But due to time constraints, we canceled our intention.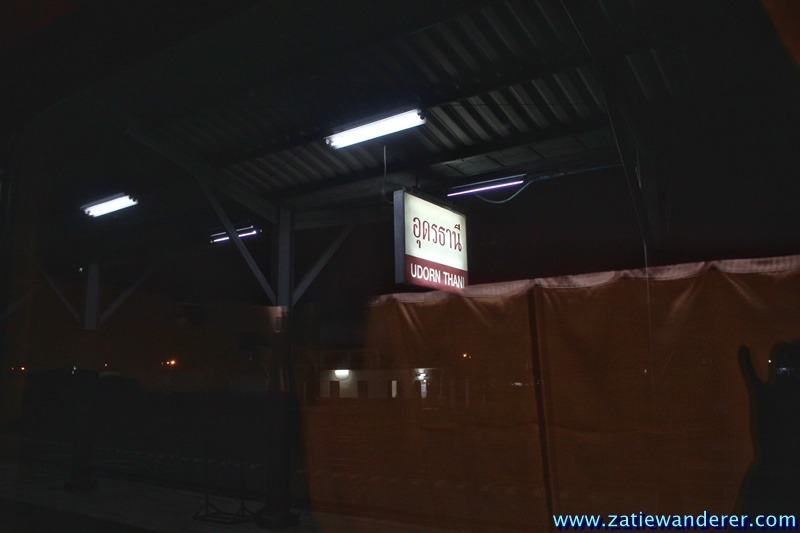 As usual, the backpack is all placed on the tip of the foot and no longer on the outside. These tips are for those of you who have just read this blog.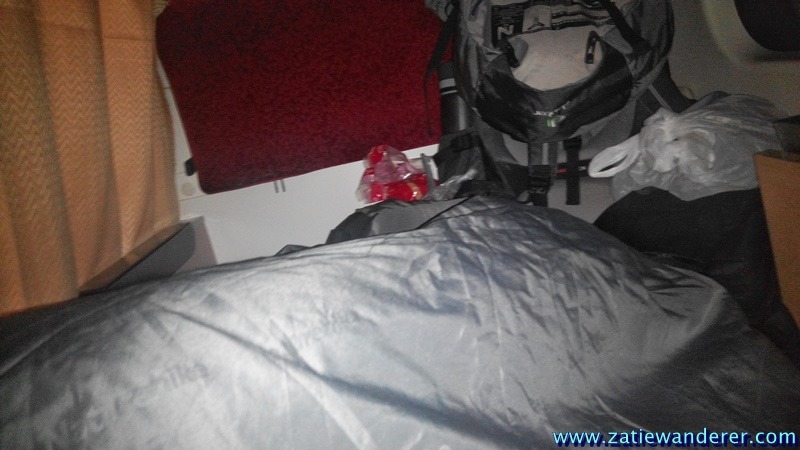 Dragon fruit was bought in Vientiane to be eaten on the train.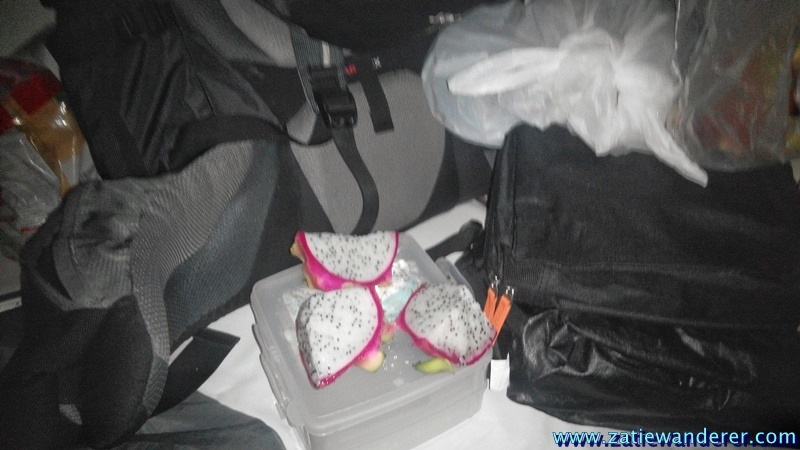 Tomorrow morning, the 15th day, we will arrive in Bangkok, continued in this blog post …