Continued from Thailand – Laos: Day 4 – Part 5 – Hua Hin Here We Come! Tong Mee Hotel and Night Market. For pre-travel, please refer here.
After searching for a cheaper hotel from Hotel Tong Mee, unfortunately, we did not find it, so we continued to walk around the row of shophouses and supermarkets on the main road, Phetkasem Rd.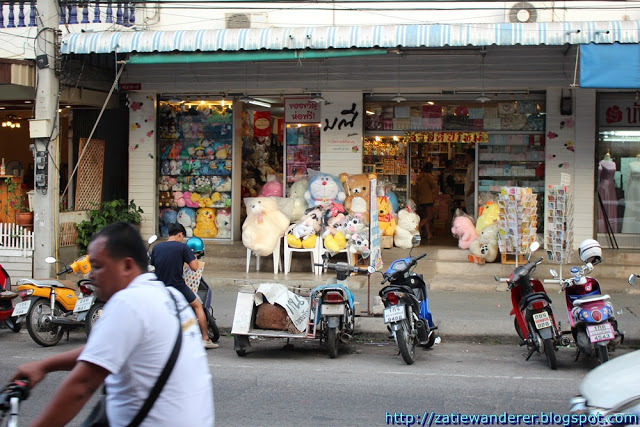 The time now shows 5.51 pm and is still early. If in Malaysia, the time now is 6.51 pm. That is why the golden roof on top of this building shines because of the reflection of the sunlight that will set soon.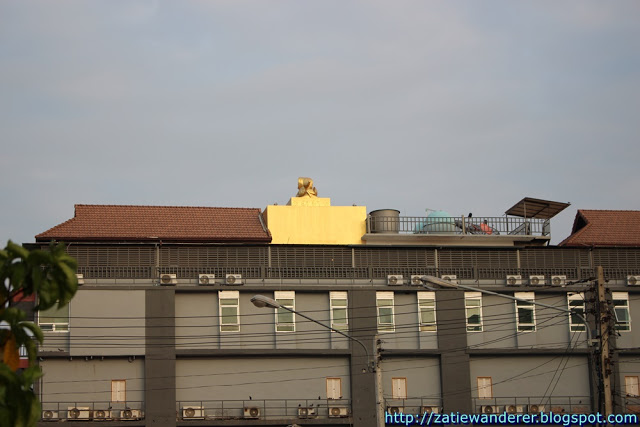 Condition of flat or maybe condominium/apartment in Hua Hin.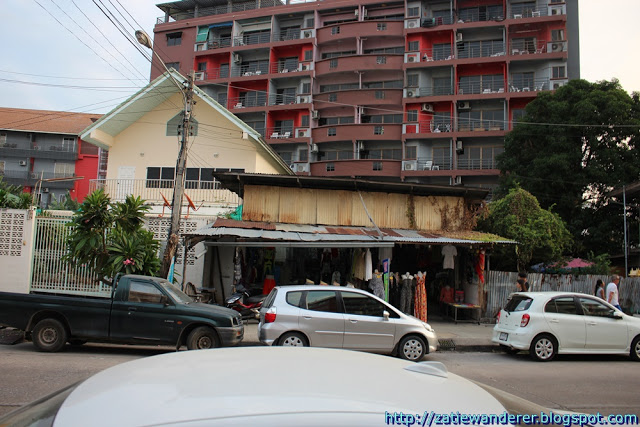 I have seen some foreign tourists hanging out and having afternoon tea here, especially from the West. One of them is using a wheelchair. It is as if they are a full-time traveler or may have migrated here for a while.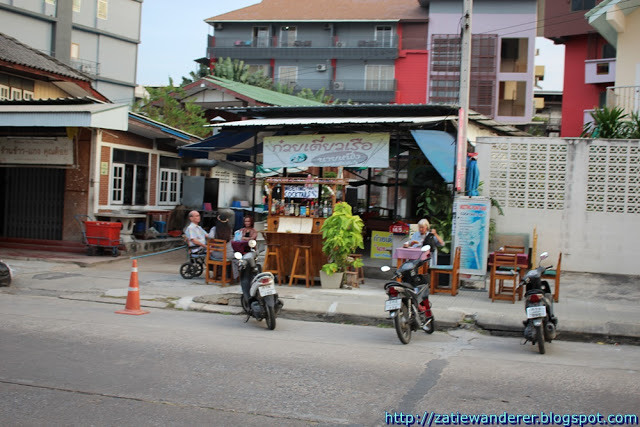 We stopped at the edge of a shophouse to rest a while after a long walk. We walked almost 1km starting from Hua Hin Night Market. A beautiful arrangement of colorful plain fabrics here.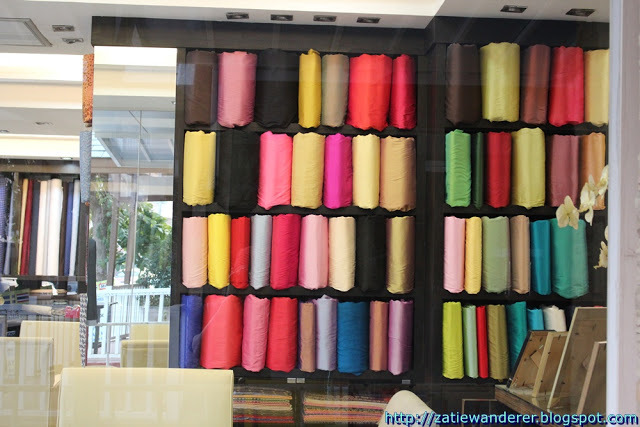 This is Wat Amparam or better known as Wat Hua Hin. I assume that this is the main wat here. We plan to visit here tomorrow.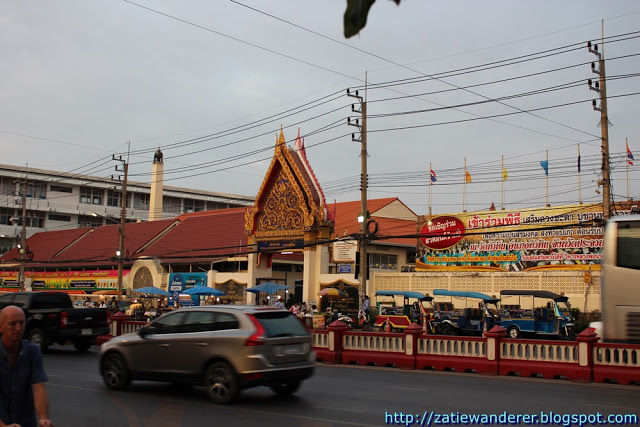 There is the word "VAT Refund" for tourists, but after traveled throughout the country, we didn't request any VAT refund after leaving Thailand on the 16th day. The reason is that most of the items purchased do not have a receipt like in the Night Market.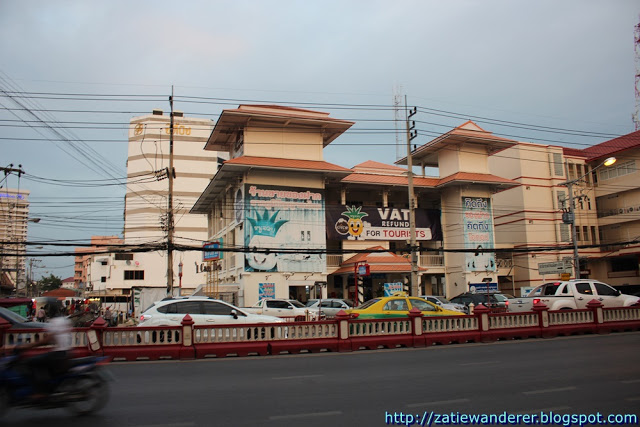 There are also IT centers here, such as Low Yat Plaza and MARA Digital Mall in Kuala Lumpur, Malaysia. But we did not enter because the goods sold were the same as in our place. After all, there is no such thing as an essential requirement. Unless my camera's memory card is suddenly full. But, in this modern age, cloud storage such as Onedrive and Dropbox is very convenient.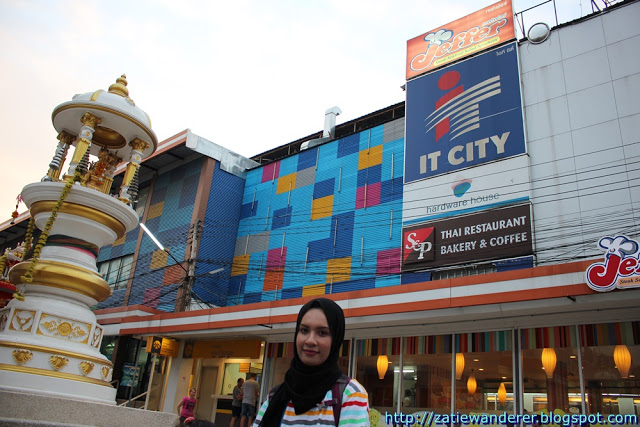 The words "Prachuap Khiri Khan Tourist Service Center" are displayed. Eh ??? Aren't we in Hua Hin? To your knowledge, Hua Hin is an area located in Prachuap Khiri Khan province. What does that province mean? Just assume that a province is like a state in any country. But surprisingly, Hua Hin is more famous and fast-paced than the main city of Prachuap we have visited recently.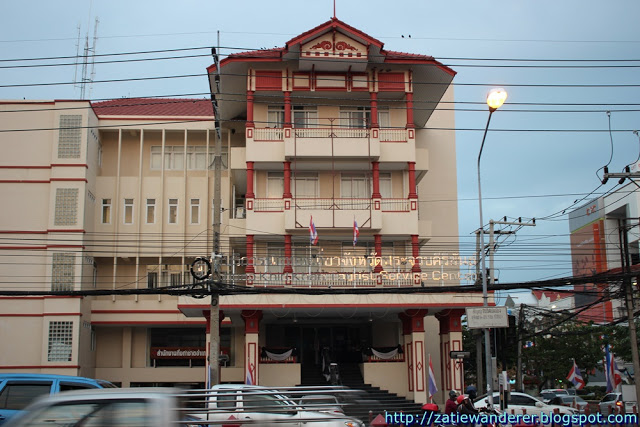 History of Hua Hin
Hua Hin is one of the 8 districts in Prachuap Khiri Khan province. It is a seaside resort town. Its population is 84,883, with an area of ​​911 sq km. The distance from Bangkok to Hua Hin is 199km.
In 1834, before this place was called Hua Hin, several agricultural and plantation areas in the northern province of Phetchaburi experienced a severe drought. Several farmers had moved south until they came across a small village with so much white sand and rocks along the coast. They settled there and gave it the name Samore Riang (Samo Riang), which means 'row of rocks'.
In 1921, the director of the state railway, Prince Puracharta, built the Railway Hotel near the beach. Prince Krom Phra Naresworarit was the first of the royal family to build several palaces in Ban Laem Hin, also known as Sukaves, and named the beach next to it with the name 'Hua Hin'. King Prajadhipok (Rama VII) was very fond of this place and built a summer palace there, which later became known as Klai Kang Won (meaning "far from worries"). From 2004-2006, it was the full-time official residence of King Bhumipol Adulyadej (Rama IX) until his health did not permit and he had to return to Siriraj Hospital in Bangkok, where medical facilities were very close by. He finally passed away in 2016.
In 1932, Hua Hin became a small district for the Pran Buri district. In 1949, Hua Hin became a separate district from Prachuap Khiri Khan. After the construction of a railway connecting Hua Hin and Bangkok, Hua Hin became the first and most famous beach in Thailand.
In August 2016, there was a series of 4 bomb attacks in Hua Hin that occurred within 24 hours. A total of two people died.
At the end of the road is where we didn't stop by during our stay in Hua Hin. Perhaps our minds are engrossed in a place that is the main focus of tourism alone. This road past the gate leads to the sea.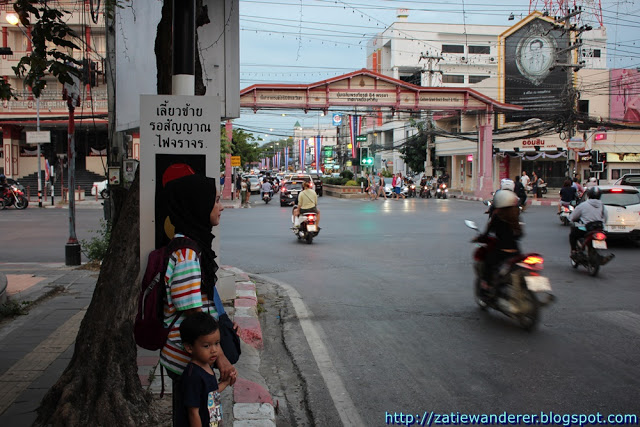 I was busy looking at the GPS. Walking while checking GPS is tricky because the mobile phone will only update the latest location after stepping about 4-5 meters to the front. Our destination was to head to the Pone Kingpeth monument. Not far, only 200-300 meters away.
Beautiful and creative. All kinds of items are for sale in this shop.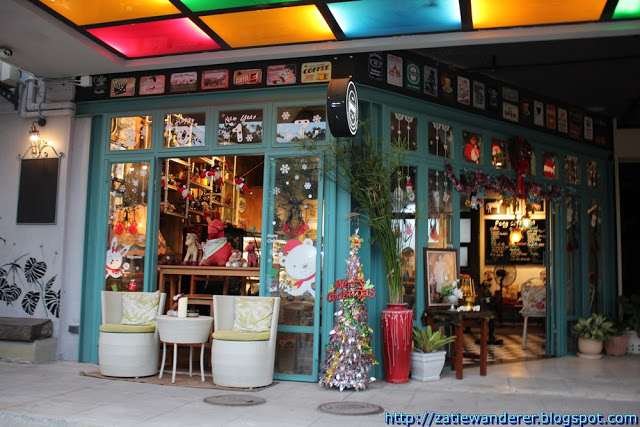 We have arrived. This is the Pone Kingpeth memorial and the place is known as Pone Kingpeth Park. The opportunity to be in this city makes us visit all kinds of tourist attractions available in Tripadvisor even if it is simple or less attractive like this monument.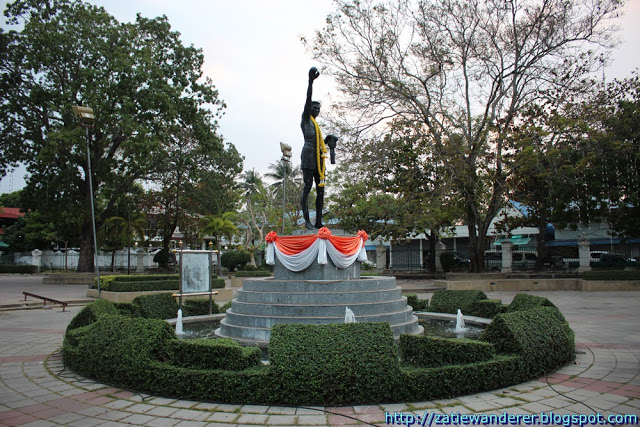 This place's location leads to Hua Hin Train Station. The distance to the station is only 150 meters.
Let's see what is written there: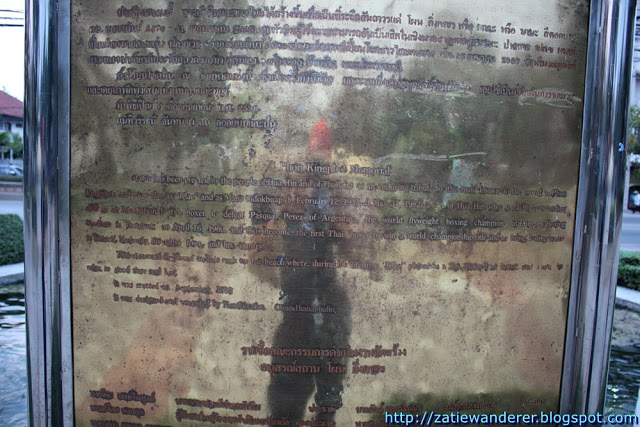 Phon Kingphet Memorial Statue has been erected by the people of Hua Hin and Thailand as an enduring tribute to the man known to the world as Phon Kingphet and to us also as "Klae" and as Mana Sidokbuap (born February 12, 1935.. died May 31, 1982) a son of Hua Hin who used his outstanding skill as an international style boxer to defeat Pasqual Perez of Argentina, the world flyweight boxing champion at Lumpini Boxing Stadium in Bangkok on April 16, 1960, and thus become the first Thai boxer to win a world championship title and so bring lasting honor to himself, his family, his native town and his country.
This memorial is placed on this rock on the beach where, during his lifetime, "Klae" played as a boy, trained as a boxer, and came to relax in good times and bad.
It was erected in September 1993.
It was designed and executed by Nonthivathn Chandhanaphalin.
That is, Phon Kingphet is a world champion in the sport of boxing. During the final at Lumpini Boxing Stadium, Bangkok, he defeated world champion Pasqual Perez of Argentina on April 16, 1960. Wow, that was very great. This victory has made him the first boxer from Thailand to have held the title of world champion and impressed the entire Thai people.
Our visit to this monument was not in vain …
GPS location of Pone Kingpeth memorial: 12.568003, 99.956751
Ok, we turned back to the main road, Phetkasem Rd. There is also a hospital. Maybe it's a private hospital, or perhaps this location is in the back because few people come here.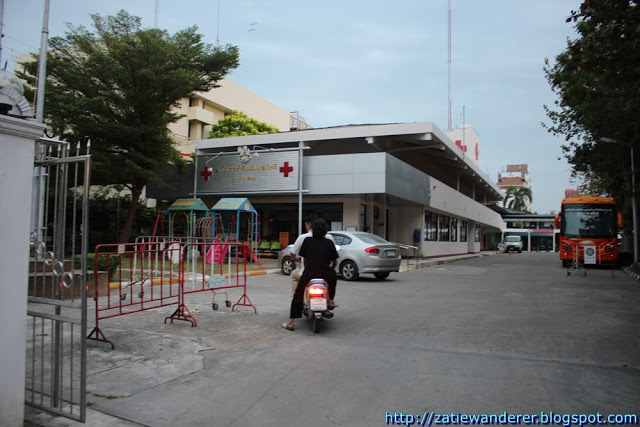 We are still walking towards the main road. For your information, the road where the memorial is situated is an important road for the tuktuk route from the south. I'm not sure why they didn't go straight up the main road to Hua Hin Clock Tower. Tuktuk here is relatively easy to find, just like in Hat Yai where there is an information board for the destination, such as Night Market, Market Village, Bluport, etc. You have to make sure from which direction this tuktuk is coming. For example, if you take a tuktuk from here to Bluport, isn't it detrimental because they have just arrived from there and it will take a long time to turn around when they arrive in the northern part of Hua Hin.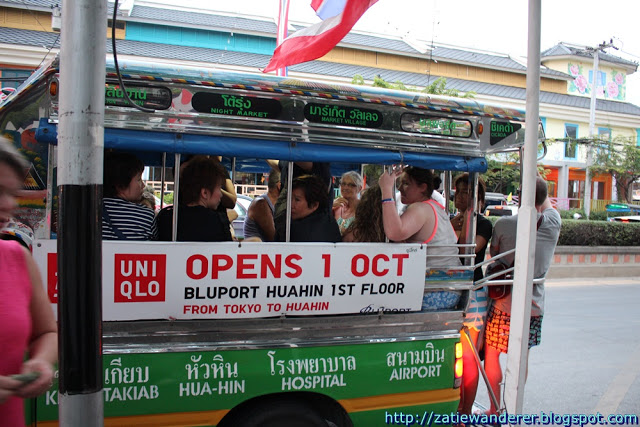 Quite interesting here because the shape seems to be a stage and there are dancers on it.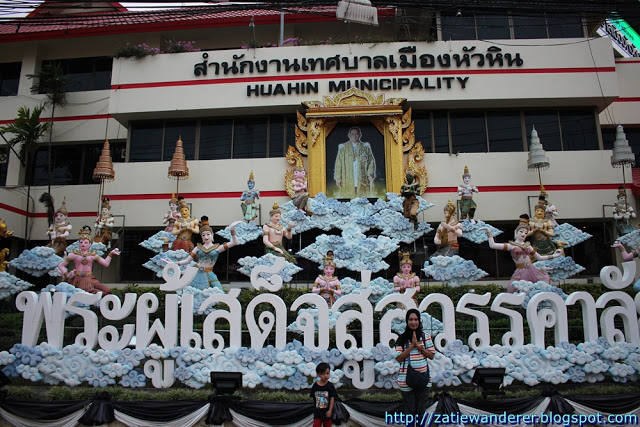 The Bumble Bee Transformer car is also available here. The habit of rich people is the same as in Malaysia, and they like to park on the side of a busy road just because their cars are expensive. These are all so-called "Social Climber".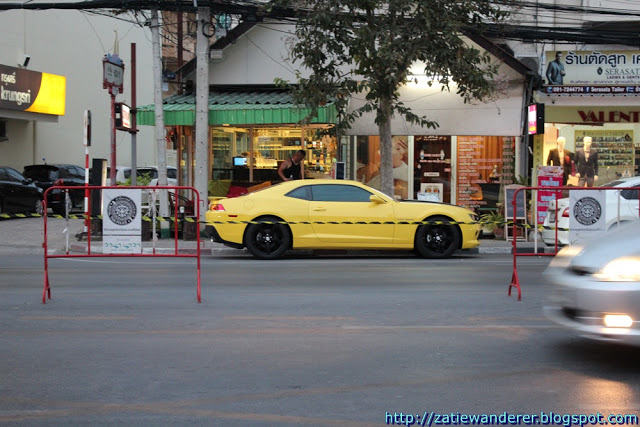 Arguably, almost every restaurant has many tourists from the west. It seems that Hua Hin is so famous as a tourist spot.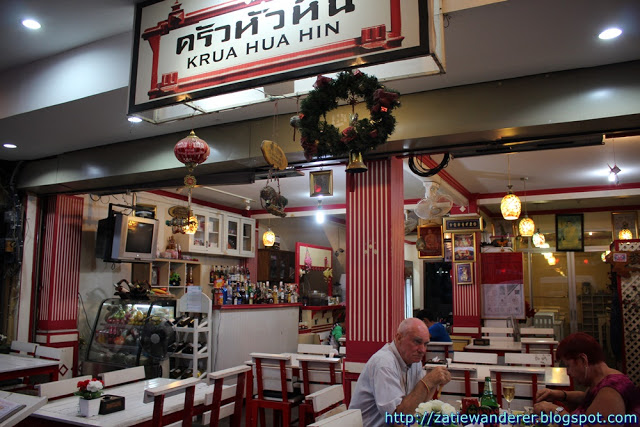 While walking on the main road, there was also a hotel sign and the entrance hall. I was lazy to go inside because I could easily guess the accommodation price here for one night. But because the small park is so beautiful, we went in to take pictures. Meanwhile, I went to the counter and asked the price. Hmmm … as expected, almost THB900/night.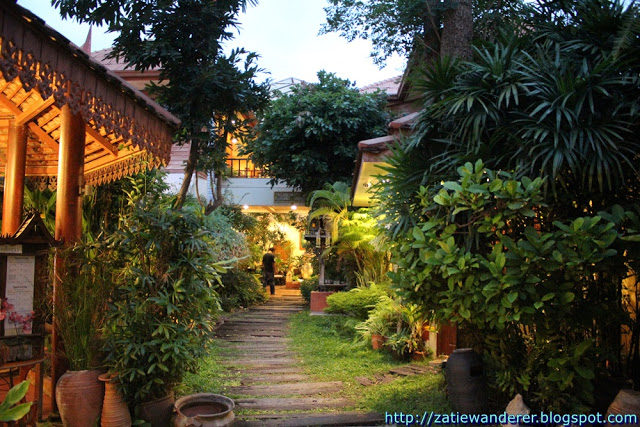 There is also a chocolate factory here.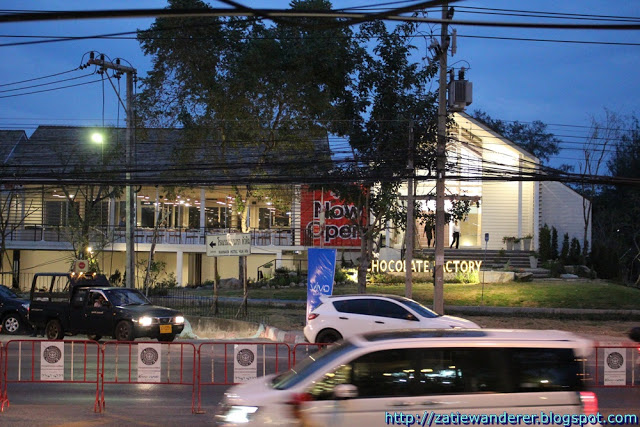 It's fun to look at shops that have creative and art-filled interiors like this.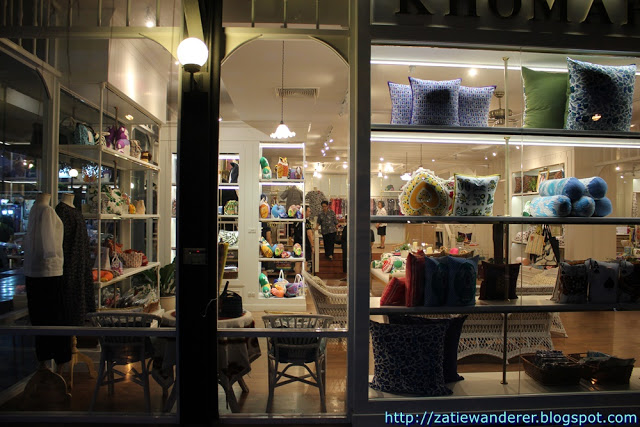 Husband and wife!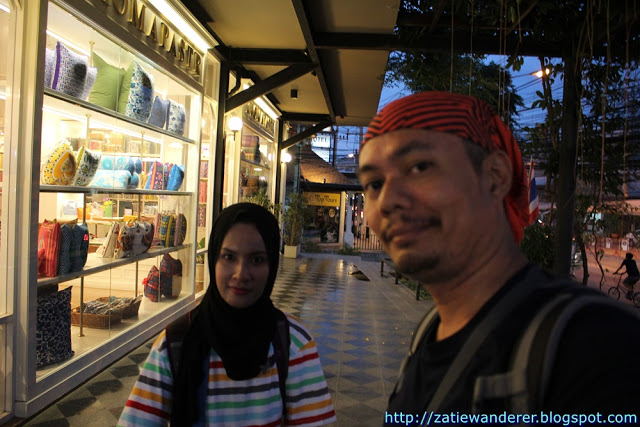 Next to the shop, there is also a rattan chair. We sat for a while to relax.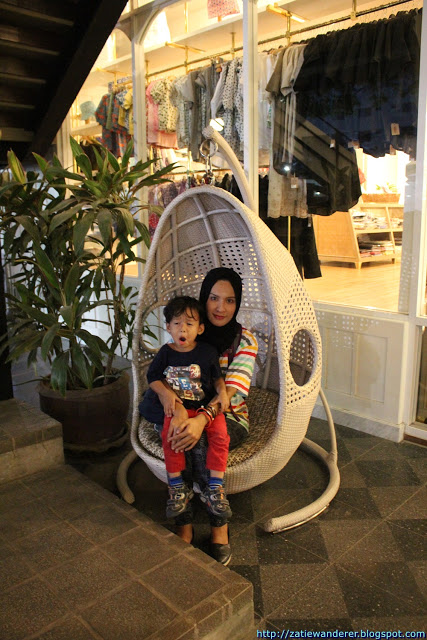 The name of this place is Villa Market. But, unfortunately, we didn't enter the place. If you want to know, businesses in Thailand usually look small and ordinary from the outside. But, when you go inside, wow … there are all kinds of items for sale and the interior is big. This happened to us when we went to Chatsila Night Market. I'll tell you later.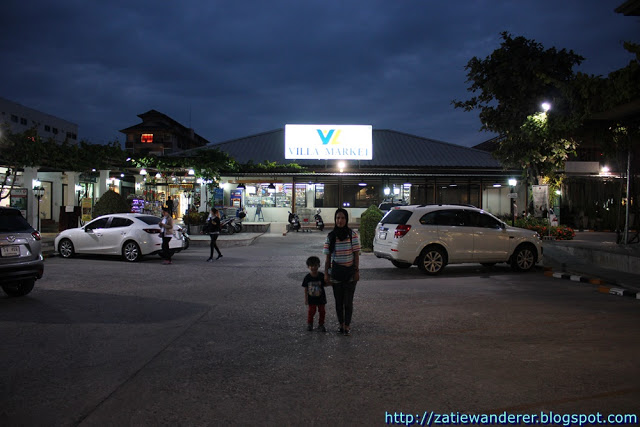 Cute… It is typical for Buddhists (or Feng Shui) to believe in mini waterfalls.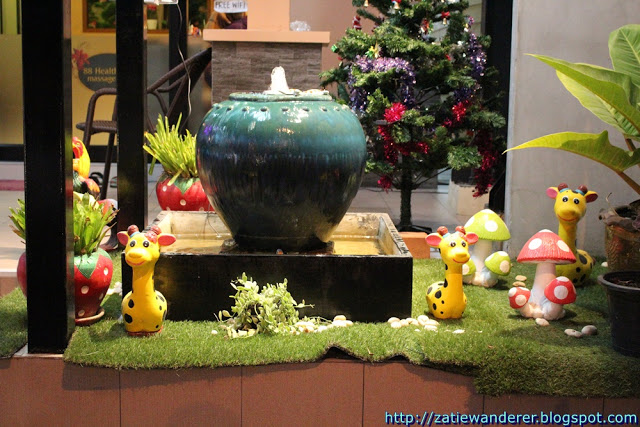 This is a motorcycle-type tuktuk. It is for certain bookings only. Also known as a mini taxi. But, of course, the price is a little high.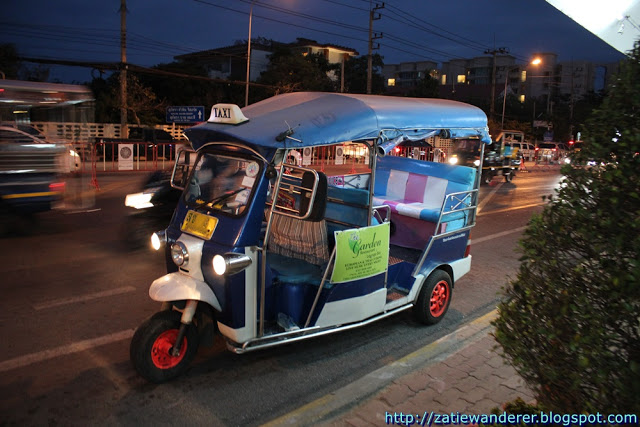 When I look at this picture while writing this post, I noticed that there is also a hotel here. But, unfortunately, I forgot to go inside and ask. We didn't get inside because, at the moment, we were trying to cross the road and ride the tuktuk to Bluport. The distance to Bluport from here is about 2-3 km.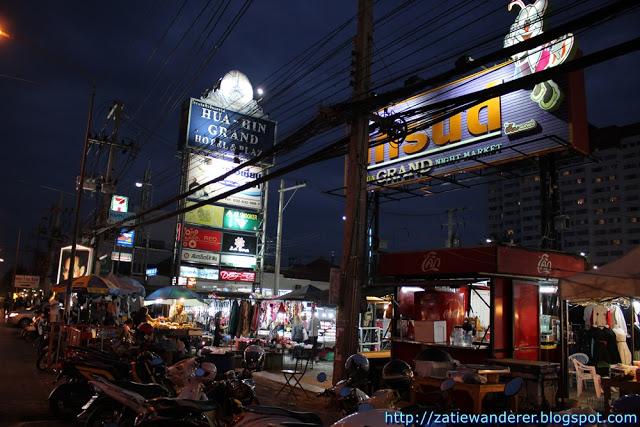 The three of us. The fare is THB20 and only adults have to pay. Children are excluded.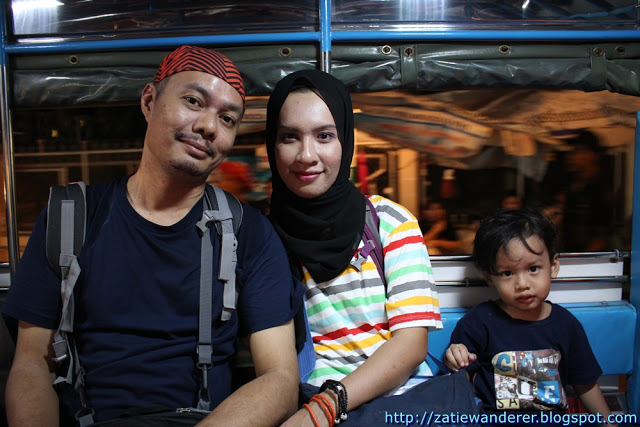 I took a picture of Hua Hin Market Village. Maybe we will stop by at this place tomorrow.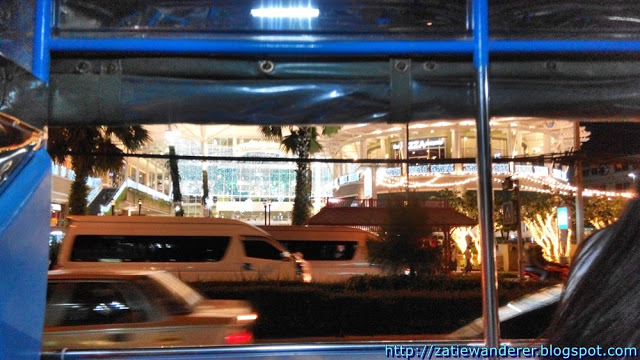 Ok, we've arrived in Bluport and begin to cross the street.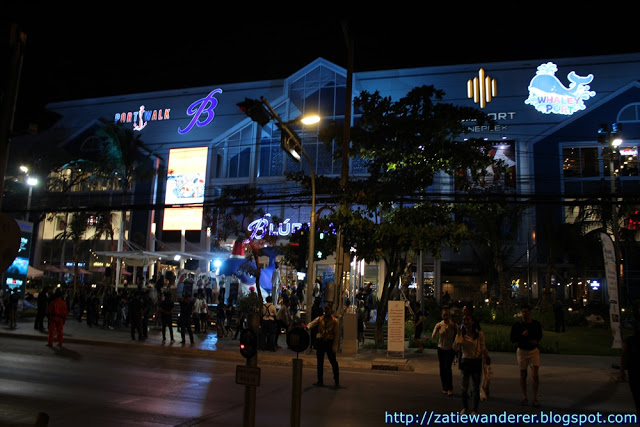 Bluport GPS location: 12.547971, 99.962684
This is why we are so excited to come to Bluport instead of Hua Hin Market Village. All the clowns and whales are here. Aqif and Tatie have seen them from the very beginning while on the way by minibus from Prachuap earlier in the afternoon.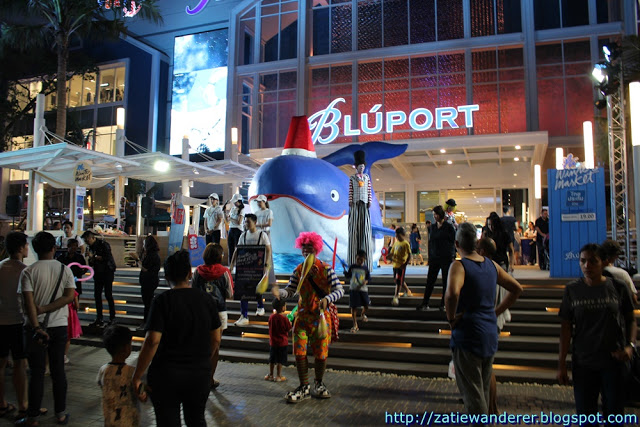 Aqif was excited to see the tall man. But, maybe in his mind, "mummy, her legs are so long".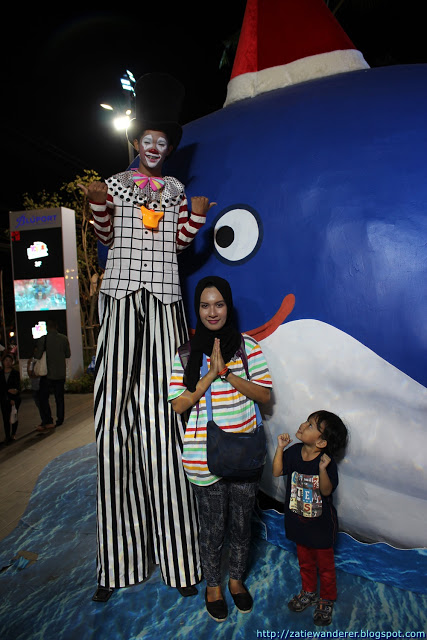 Video around the entrance of Bluport …
Between the front and the entrance, Bluport is divided by a pool.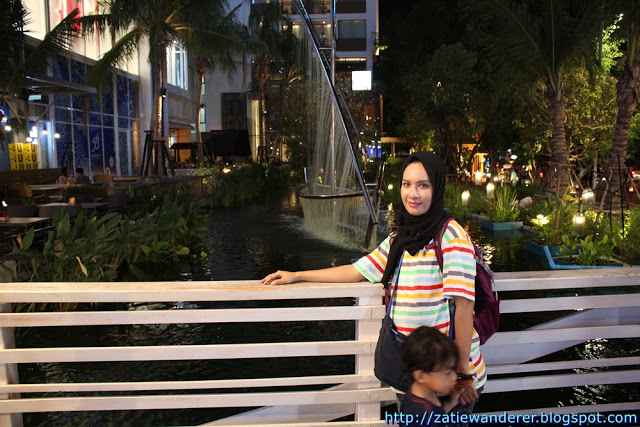 We should have taken photos in front of the whale. But we took the wrong picture on the back.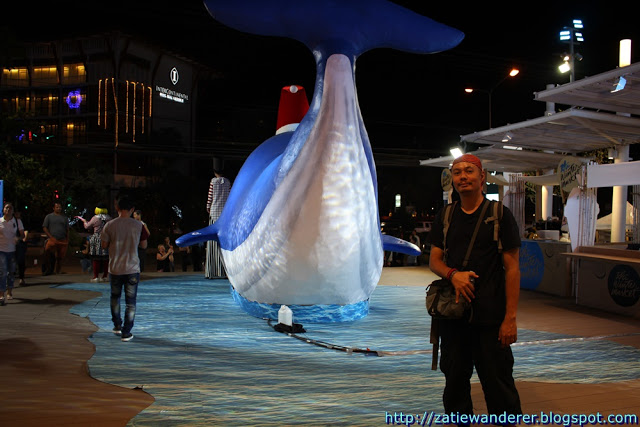 It looks like a lot of gold ribbons hung here. At first, I thought it was just a ribbon. But, apparently, the ribbon had a note on the back. Ohh … a message to wish you a happy new year, 2017.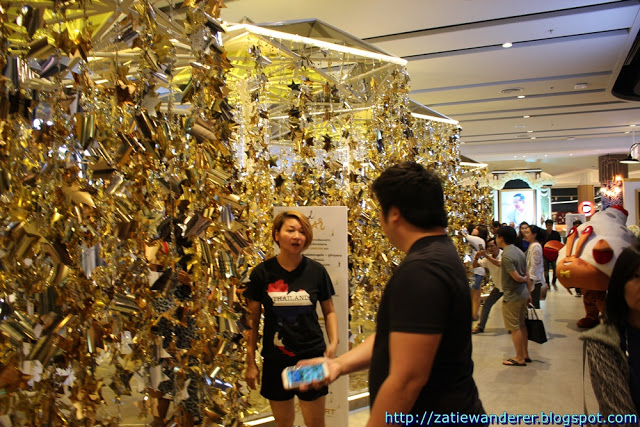 This is one of the costumes that danced during the day in front of the entrance of Bluport.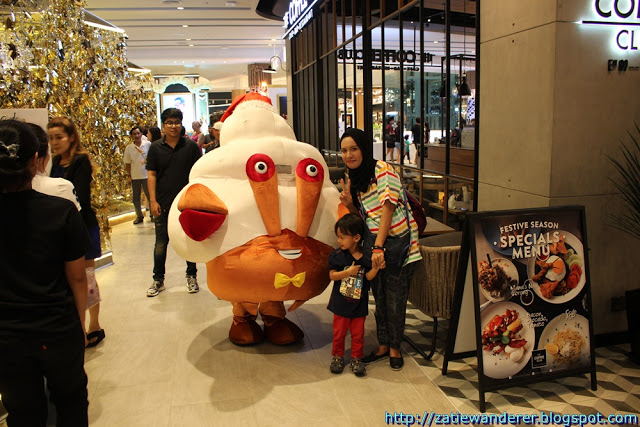 Rabbit, right?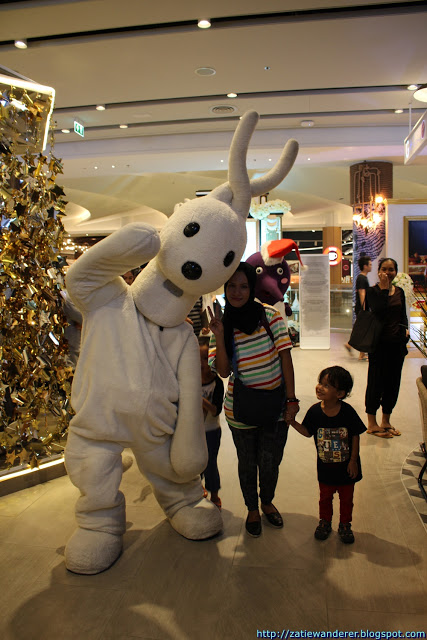 I don't know what kind of animal is this.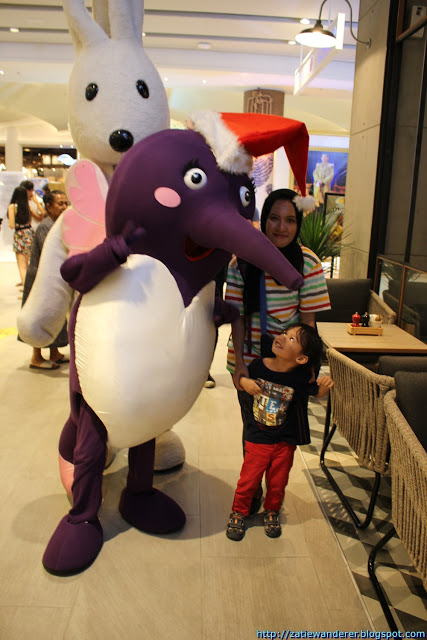 The main foyer in Bluport. The place is quite large even though it is only 3 floors high. The display on the information board is in English.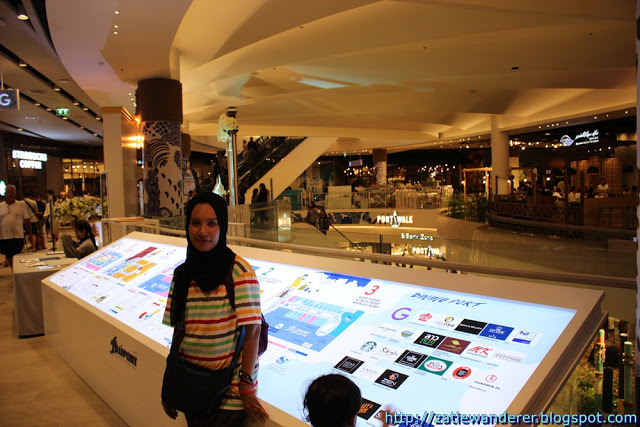 With the remaining stamina available, we strengthened our legs to walk inside. There are various display things at the inquiry counter. I noticed there is free Wifi. What about in Malaysia?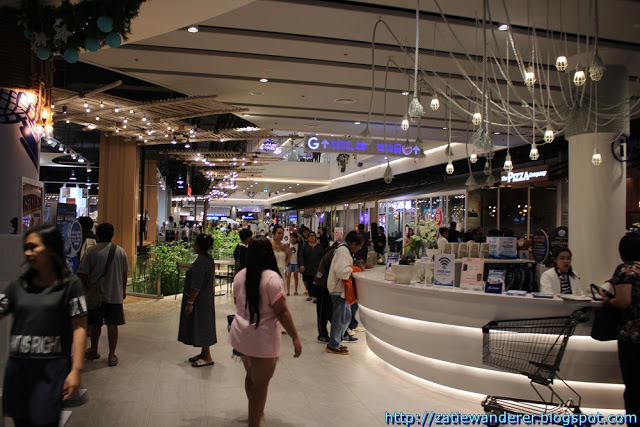 The interior of this Bluport is beautiful. Suitable for single people who come for dating. If you come with a small child, be careful because the distance between the pool and the table is very close.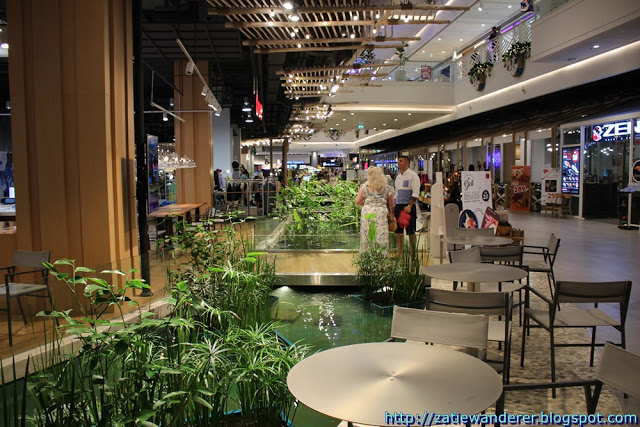 There is also an artificial river, just like in Mines Shopping Mall (Selangor, Malaysia).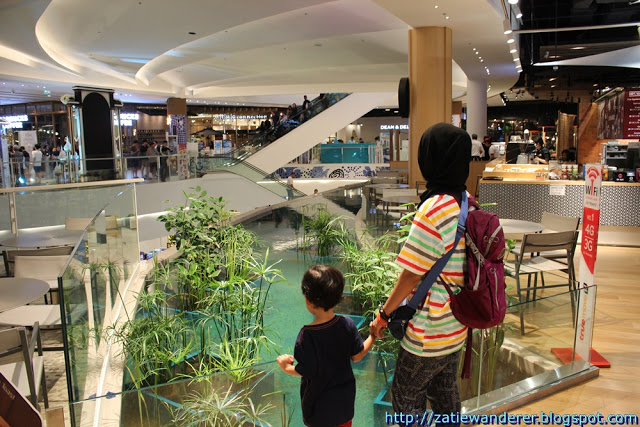 We only went up to the 2nd floor.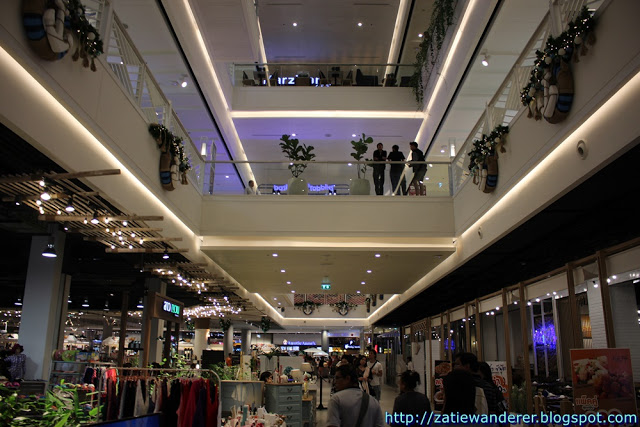 There are many stalls selling chocolates, sweets, biscuits, cakes and so on. If in Malaysia, of course, we will buy food at Auntie's Anne. But here, its halal status is in doubt (for Muslims).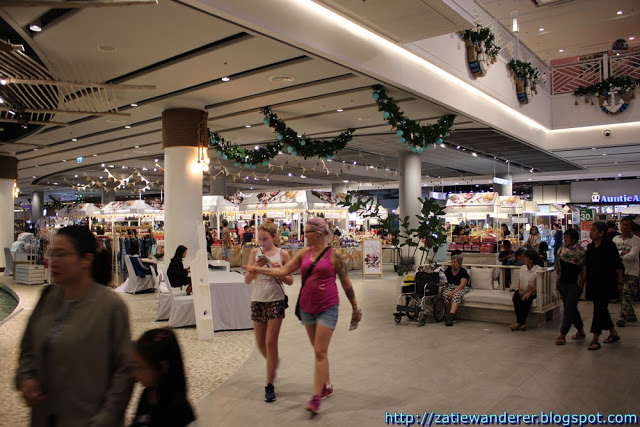 Other outlets from a closer distance.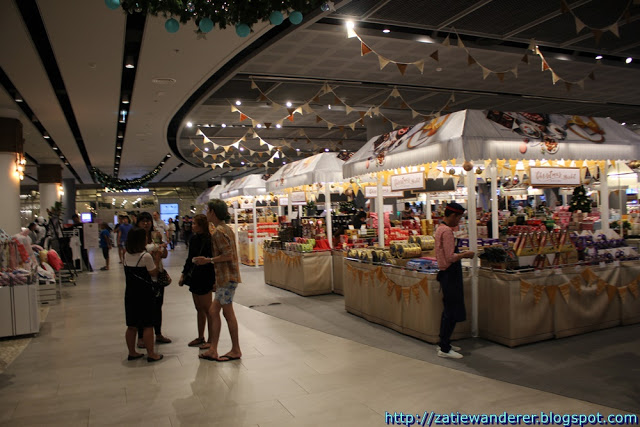 Behind me is Bluport Foodhall , or Foodcourt according to my pronunciation in my own country. After Bluport, we plan to go to Cicada Night Market. So, we will not stop here to buy food.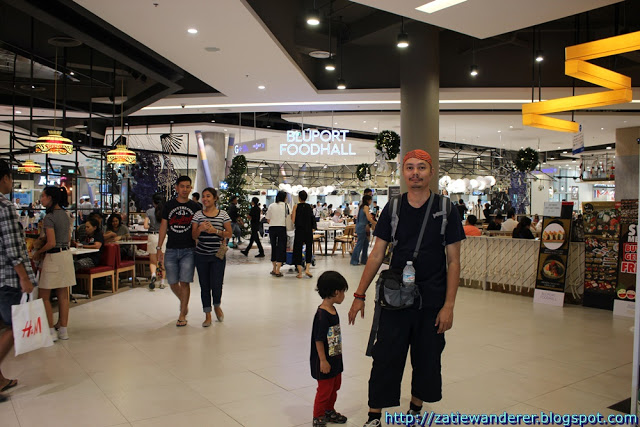 Then, we went into a section that sells clothes, shoes and handbags. As a backpacker-style traveler, shopping malls like this are just only for sightseeing without buying anything. Here is a place to sit. It is very suitable for husbands to sit while accompanying their wives who are window shopping. I'll show you more pictures below for those of you who like shopping.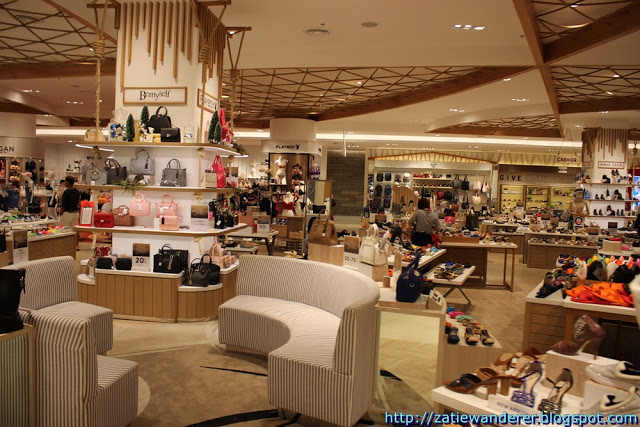 I think the S'uvimol brand is not available in Malaysia. The pronunciation is also the same as in Thai, probably a local product.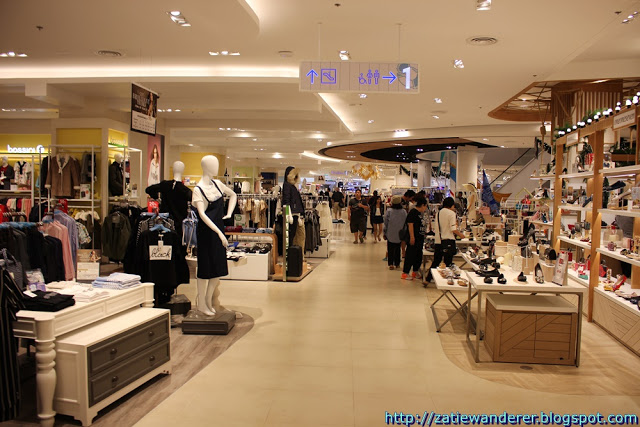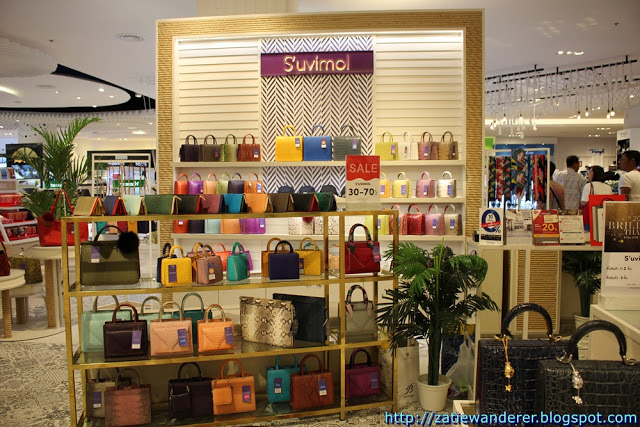 Perfume section. Everything is the same as in Malaysia.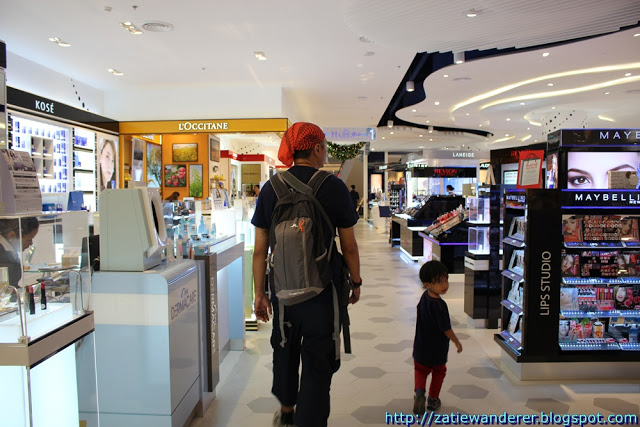 Aqif saw it from a distance. A group of teddy bears with Pikachu.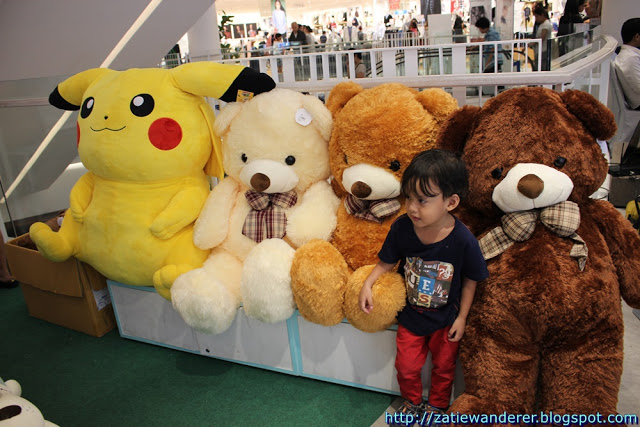 Here, I hope Aqif doesn't cry because he might want the toys badly. Beautiful and cute teddy bear models with the landscape of Hua Hin city.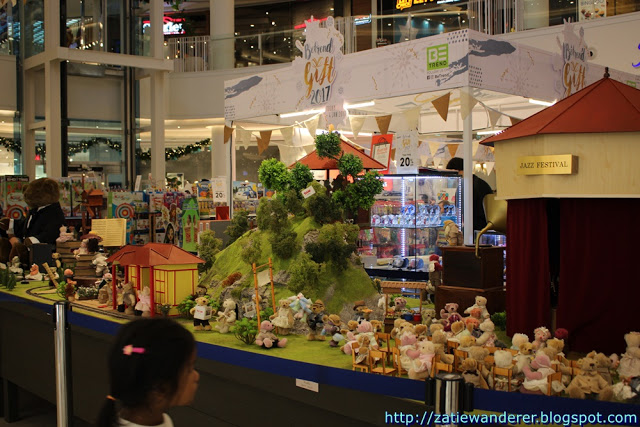 Teddy bears are hosting the Jazz Festival.

Aqif likes it.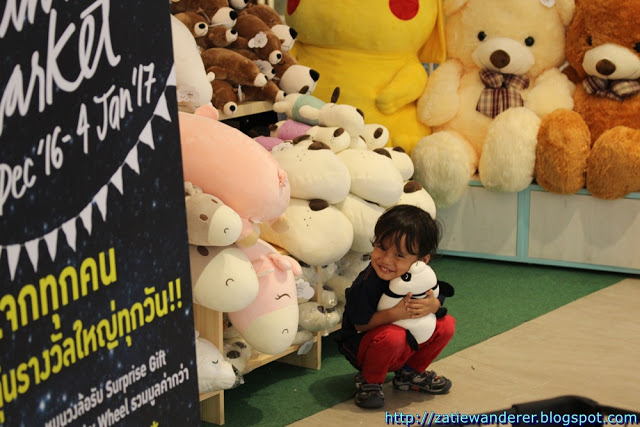 I think we've been here before, Hua Hin Train Station. Hehehehe.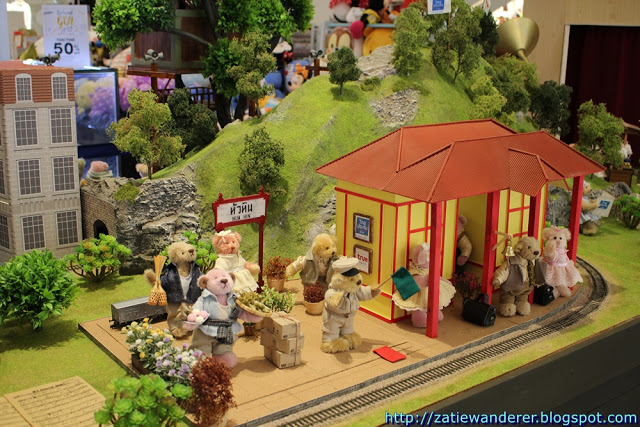 A briefing session on bird species by Aqif to a Hua Hin kid.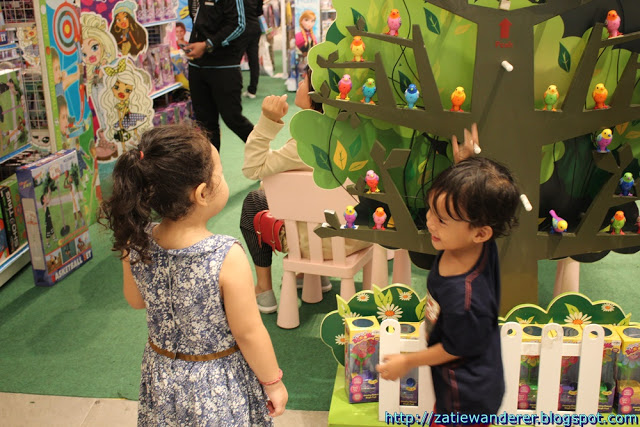 Aqif was so busy that he followed the girl. I don't know what got interesting between them.

I just watched from afar ……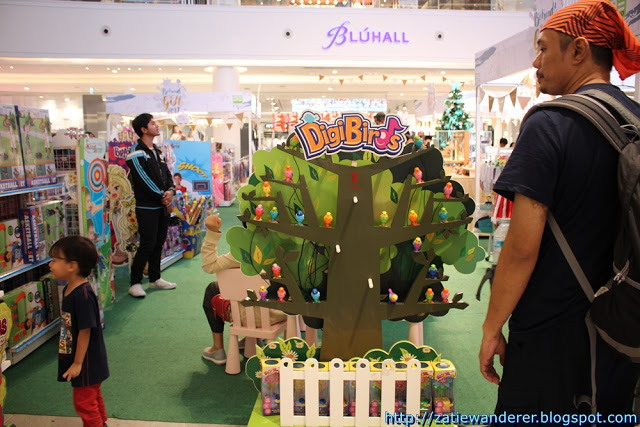 While Tatie walked into the clothing boutique, Aqif and I hung out outside and looked at mushrooms.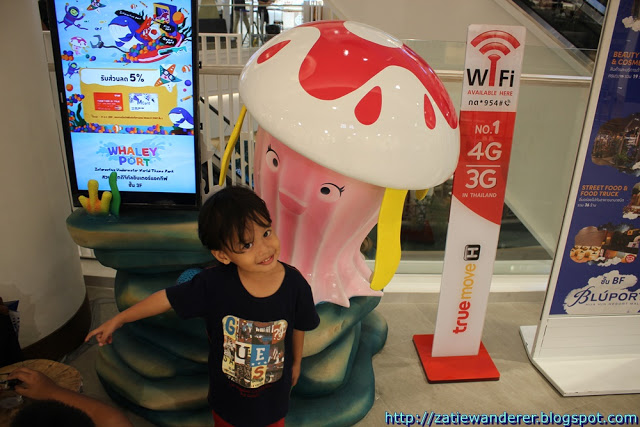 Going up to the second floor was enough for us.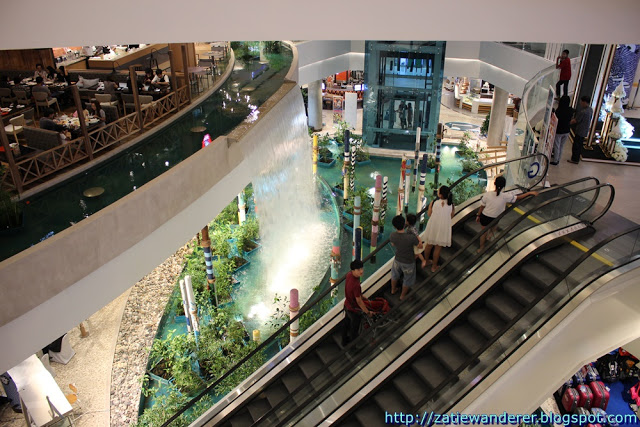 There are also mushrooms here.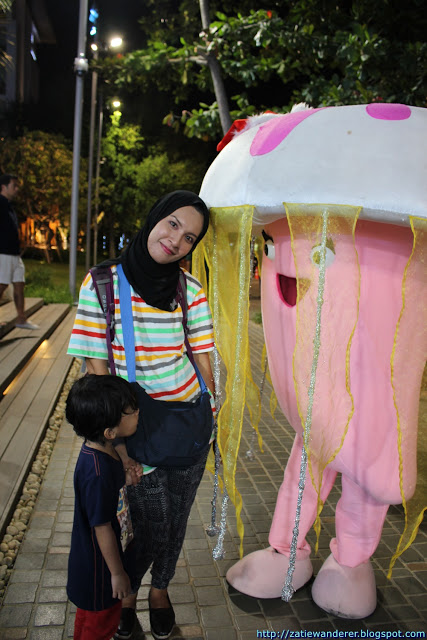 After this, we walked out of Bluport to Cicada Night Market. I'm so excited! Before this, I only saw pictures of Cicada from Google. This time we are going there. To be continued in the next entry ….. Thailand – Laos: Day 4 – Part 7 – Cicada Night Market in Hua Hin.