Continued from Thailand – Laos: Day 10 – Part 2 – Lopburi Sunflower Field. For pre-travel, please refer here.
This is Lopburi town. The road is a bit long here and I'm sure this is the same highway as the other town. This is the situation for highways in Thailand, unlike in Malaysia.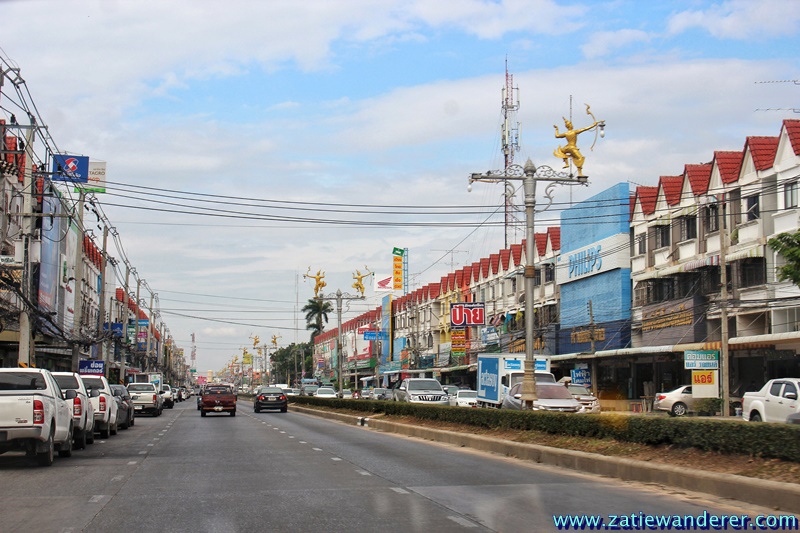 Did you know, Lopburi is also known as Monkey City.
This is the driver who took us to the flower farm earlier. Good person, even if I ask a word, she also answers a word. The way she drives is very careful. Look at the back of the seat which is actually not suitable for passengers despite the presence of leather seats to sit on. Suddenly I remembered the Proton Arena car.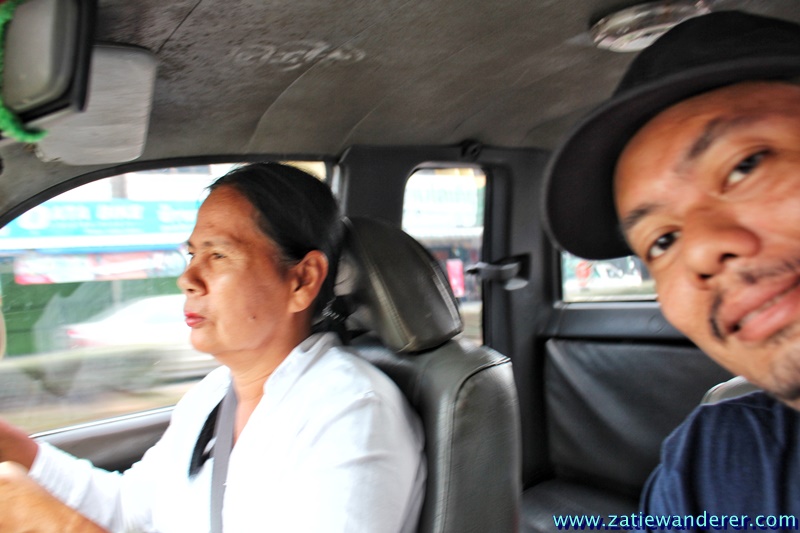 Try looking at her face. 100% Siamese.
It's only 10.37 am and it's still early. I looked at Google Maps and it turned out the location of the next place was just in front of us and close to each other. There are three places there that can be visited on foot.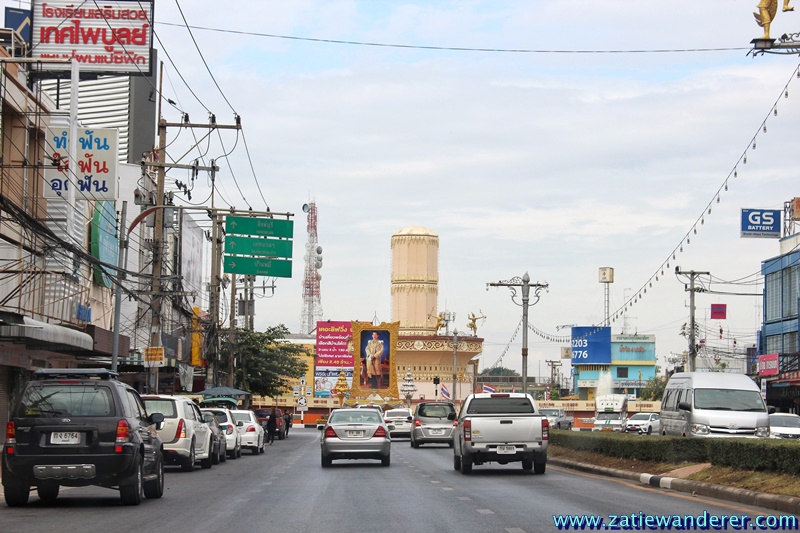 Then I asked the driver and she suggested that we stop at a roundabout.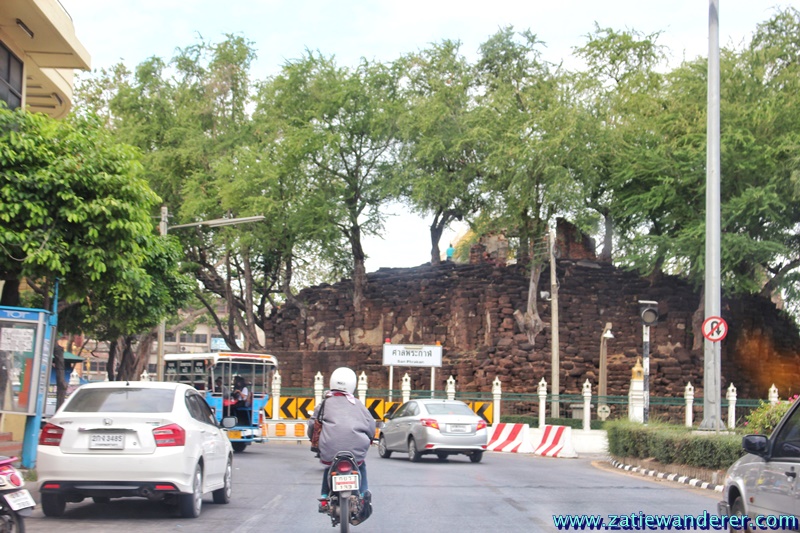 This is where we stopped and parted. See you again, driver!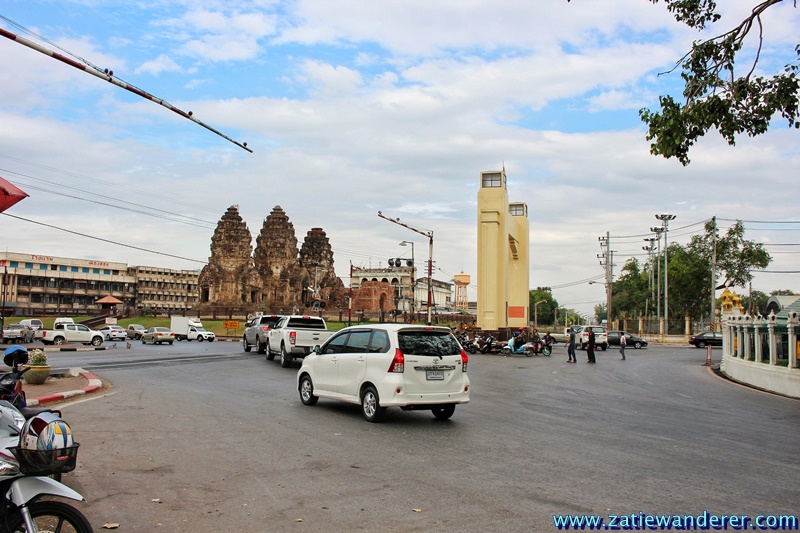 Seeing from a distance. Everything that is roofed like a 'missile' is what we will visit because it is a historical building and hundreds of years old. Some are over 1000 years old!
At the edge of the place where we got off the car earlier. Visible parking lot and there may also be a waiting area for tuktuk as well as town taxis. Parking facilities are provided because in the middle of the circle there is a Wat which is also quite old and adjoins the wall of a fort. So, many locals and tourists come here, especially on weekends.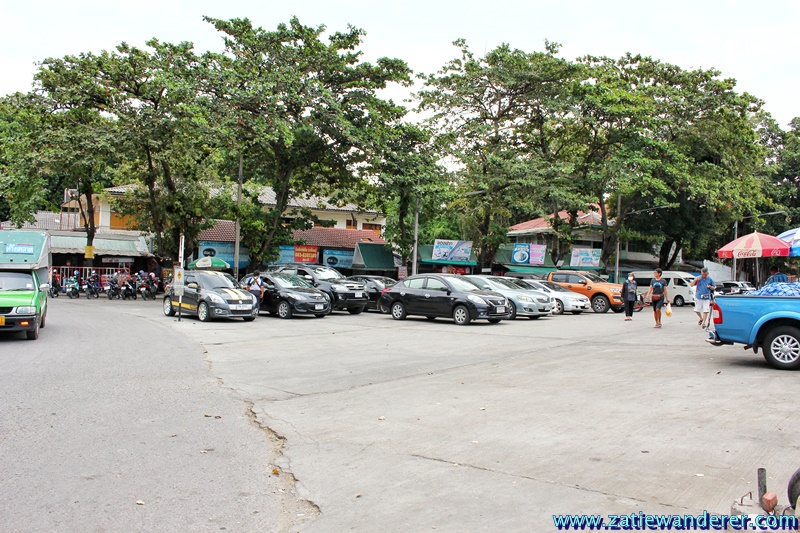 It is a problem to cross here if a group of tourists has children. You see, there is no drain or gap between the road and the white wall. Meaning, vehicles like motorcycles may be able to get close to the wall. After crossing the street, there was no choice but to have to cling to the wall.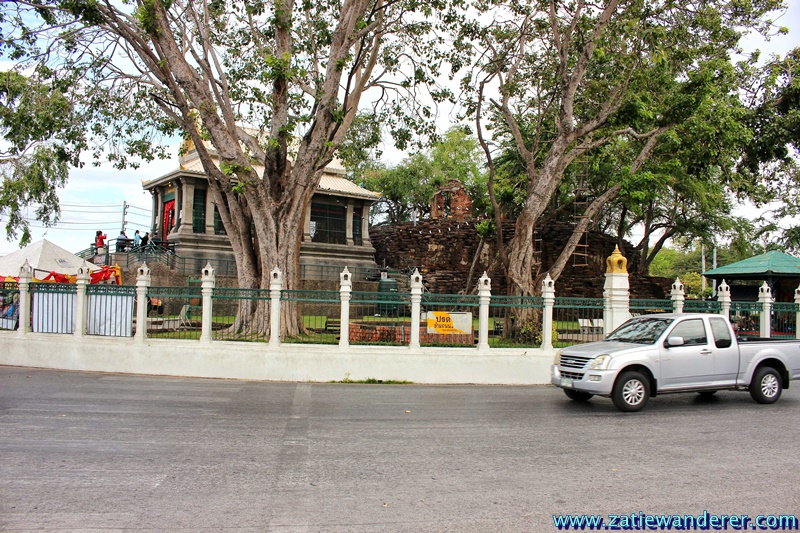 In the middle of the roundabout is a Wat which is connected to an old fort. We will visit later because we want to go to Wat with a missile-shaped roof first.
Here is a gate whose history I do not yet know. Maybe just as a symbol of Lopburi town.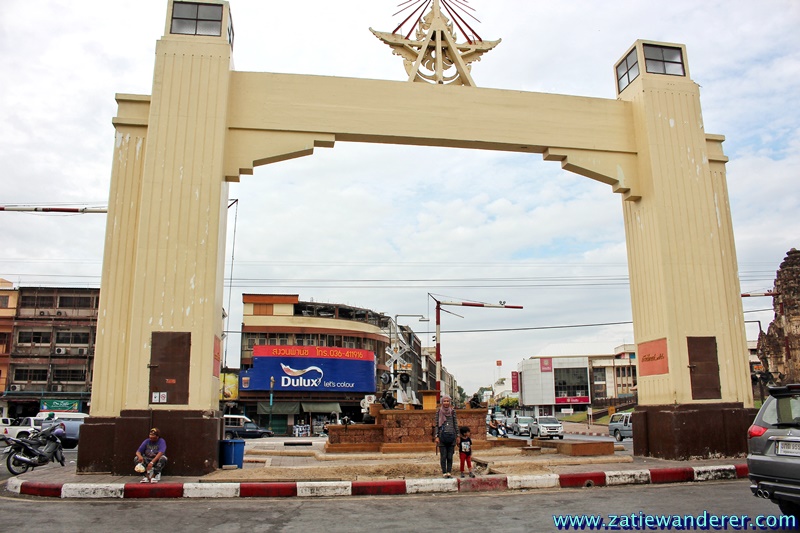 From here many monkeys can be seen roaming around. Yes, very wild. Starting from here, you have to be careful if you want to get here.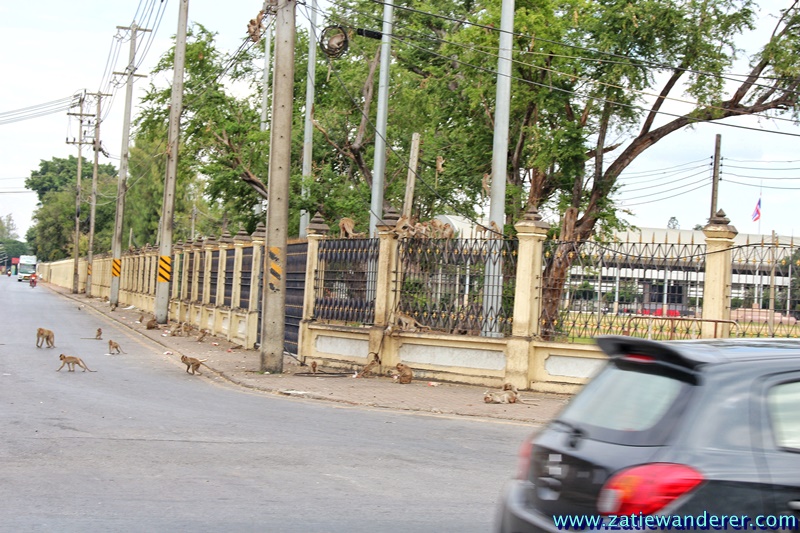 This is the same railway track we used when coming from the direction of Bangkok. But this track has already taken off from Lopburi train station. It heads to northern Thailand and ends in Chiang Mai.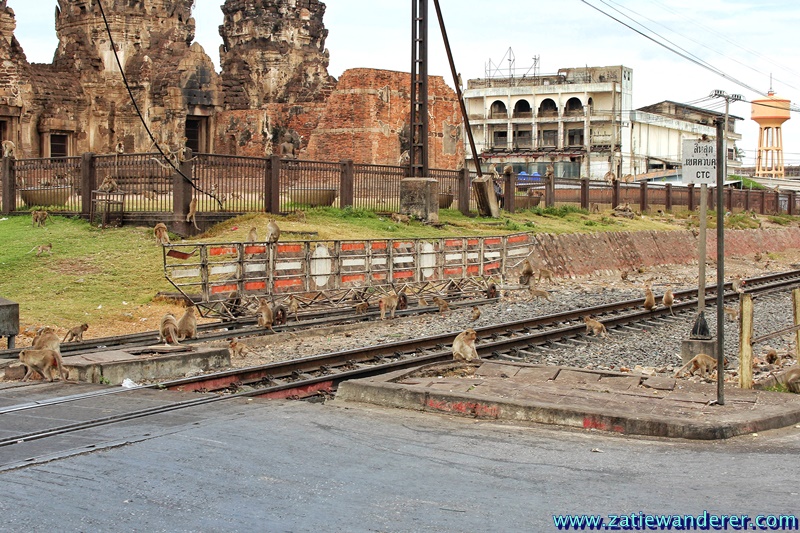 Take a look. Too many monkeys here. Do you dare to go there? It is said that the number of monkeys around the town alone reaches 2,000! Monkey Buffet Festival is also held in this wat in November every year.
We have traveled a long way. So, we have to dare to face the monkeys.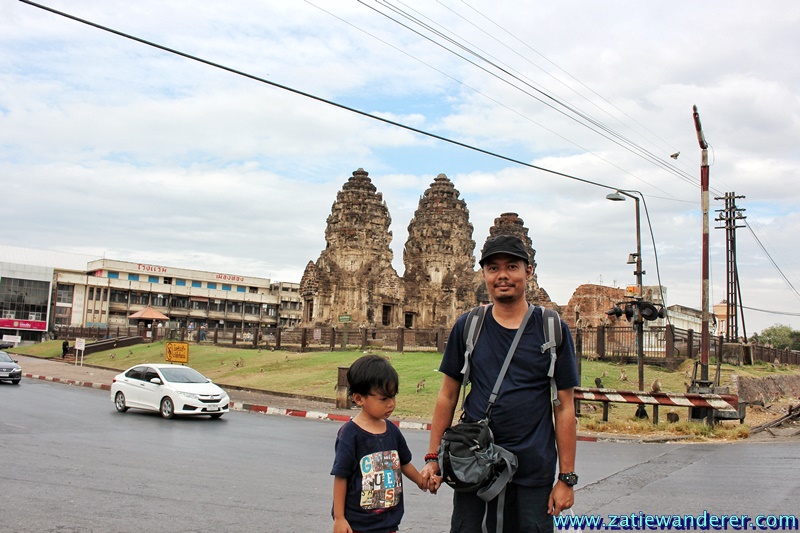 Apparently, the direction of the gate we pictured earlier facing to its back. This is the actual front of this gate. What is written on it? Blablabla, sorry I don't understand.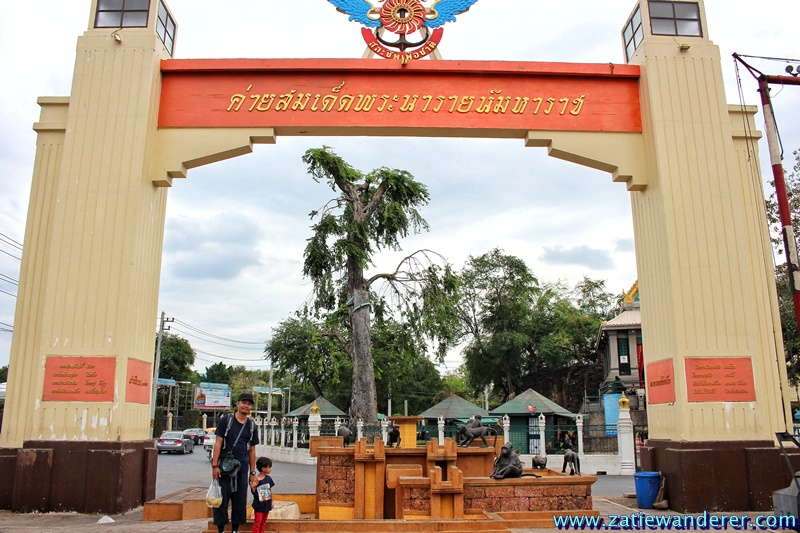 Maintain gallantly while walking along the edges where the monkey is gathering. Gatherings, ok? Not a group of two monkeys. If in a group, usually, monkeys are braver just like humans.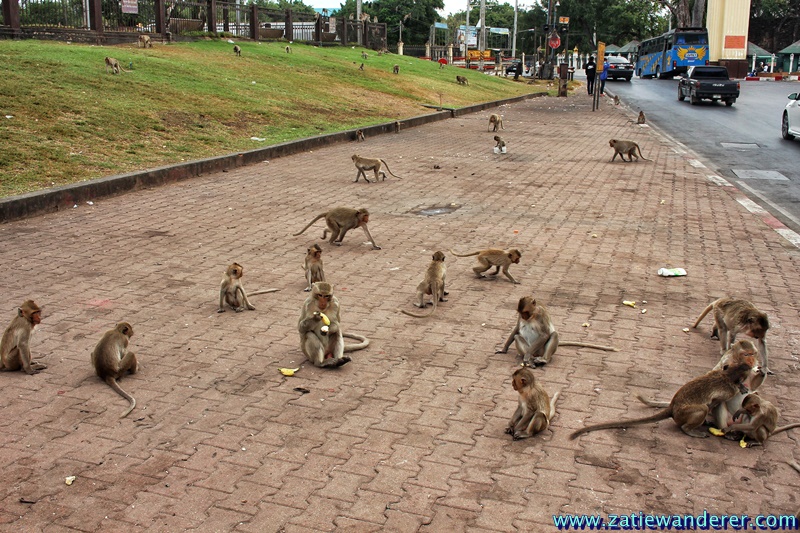 Try to be brave like a hero in a Hindustani movie. A mustache hero can defeat 200 enemies. Actually, what makes us brave is to pass by this monkey because there are already tourists who give bananas to the monkey. So, lessen their anger because of hunger.
At this point, Aqif and Tatie and began to feel nervous.
Because the mourning season for the death of the King of Thailand is still going on, so tickets to all historical places throughout Thailand like this are free.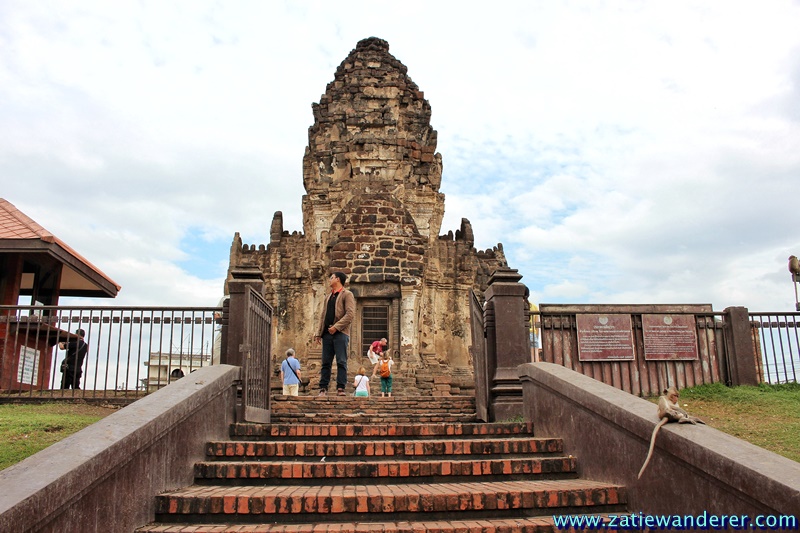 GPS location for Phra Prang Sam Yot
Aqif and Tatie's fear intensified when two monkeys quarreled with each other and made noise while pulling their tails. If the tail can be pulled, our camera and backpack can also be pulled. I also felt nervous but still as strong as Rajinikanth.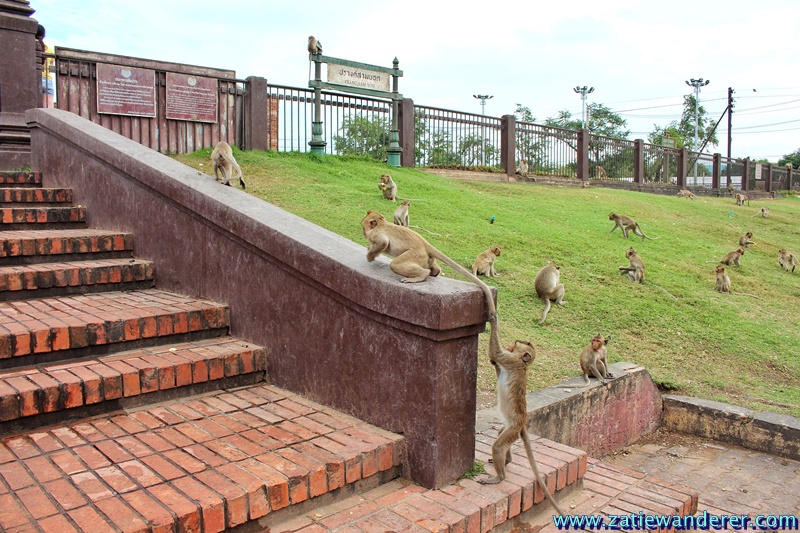 Tatie at that time was carrying Aqif. Suddenly one of the small/medium-sized monkeys climbed on Tatie's back and his face facing with Aqif's face. And so, suspense and panic attack all hit at the same time. Aqif started screaming and crying but luckily Tatie didn't panic and jumped many times so that the monkey freed his hand from clinging to the shirt. Fuh, luckily the monkey jumped and away to another place.
All I'm worried about is the monkey's teeth. There have been many cases of tourists being bitten, such as at the Batu Caves temple in Kuala Lumpur.
Out of fear, I also took turns carrying Aqif. While taking pictures here, over 10 monkeys were surrounding me and Tatie who were taking pictures. Quickly we took a picture and headed straight into the Wat. We were lucky because the surroundings of the Wat were covered with an iron grill.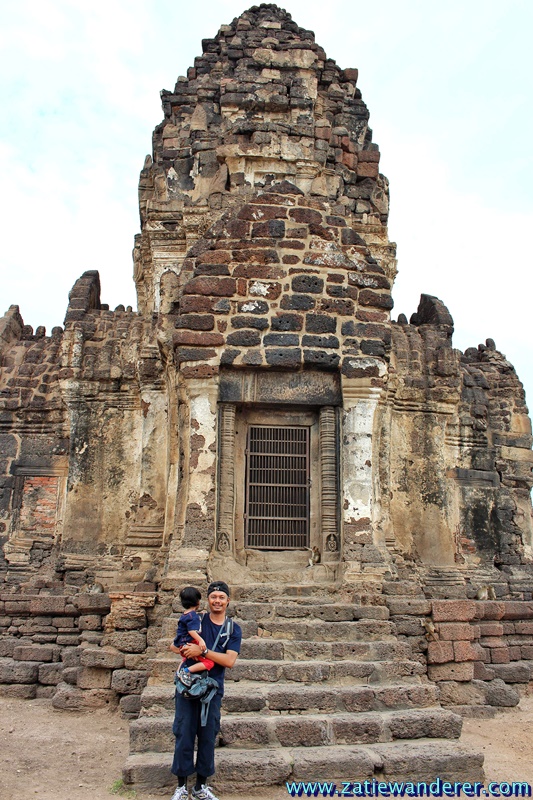 The gatekeeper also helped to drive away from the monkeys around.
This is the inner part of Wat Phra Prang Sam Yot. Also called Phra Prang Sam Yod and known as the Monkey Temple. It is rumored that it was built specifically for monkeys (Hanuman @ The Monkey God). It is also a landmark for Lopburi.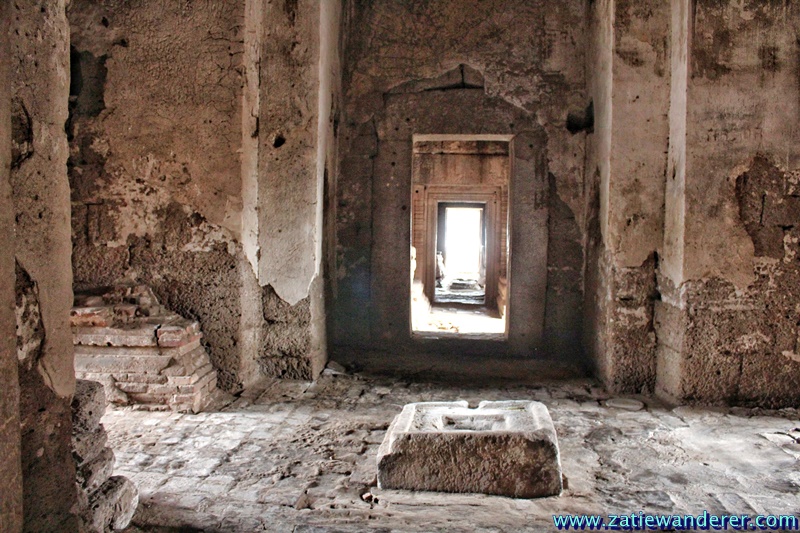 If you want to call it a Wat, not because it is a Hindu temple. It was built from the end of the 12th century to the beginning of the 13th century. Meaning, its age has reached 800 years!
A rectangular carved stone that I'm not sure what it was used for.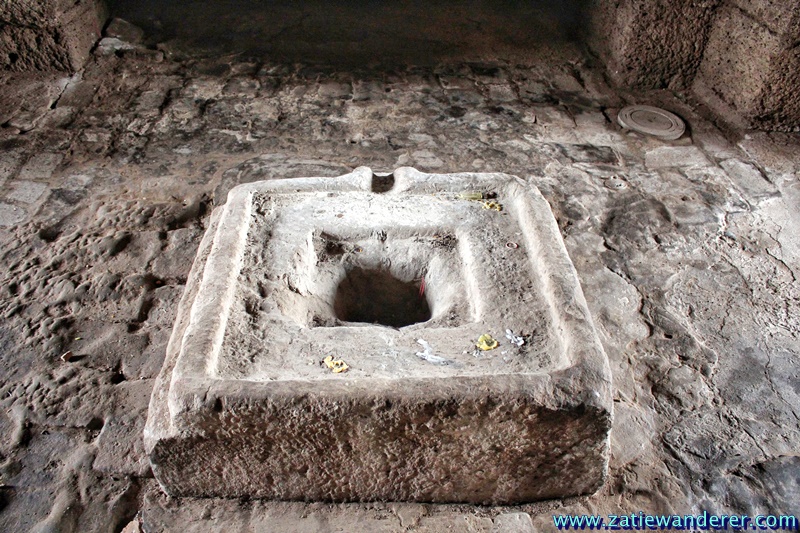 The real meaning of Phra Prang Sam Yot is referring to the word 'Prang' which means "Three Holy Prangs", referring to Vishu (who presides here) followed by Brahma and Shiva. The three missile-shaped roofs are the 'Prang'. The building here dates back to the era of Khmer rule. That is why there are similarities in construction with Angkor Wat in Cambodia.
The roof and its carvings are built according to a combination of myths from India and Thailand. The temple was built during Lopburi under the rule of the Khmer empire from Angkor. The temple was founded by King Jayavarman VII, a king who was the founder of Angkor Thom and Bayon in Cambodia.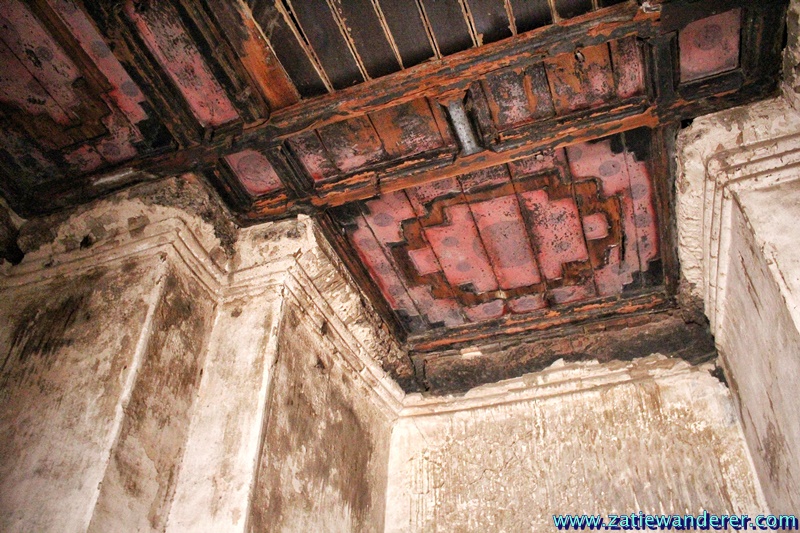 I think his head was stolen. This place originally started as a Hindu temple and was converted by King Narai, the King of Ayutthaya, into a Buddhist temple (Wat) in the 17th century. The Buddha statue in the picture above is one evidence of the transition from Hinduism to Buddhism.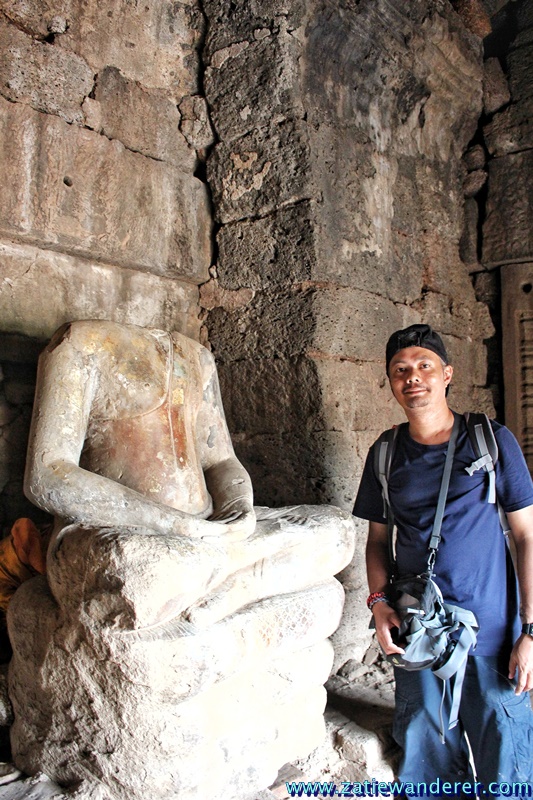 While here, Aqif stepped on one of the square holes and the guard on duty who happened to be on the inside scolded us with a frown. I also apologize for not knowing. He said the square stone is a sacred item here. I agree with the reprimand because this is people's place, not our place.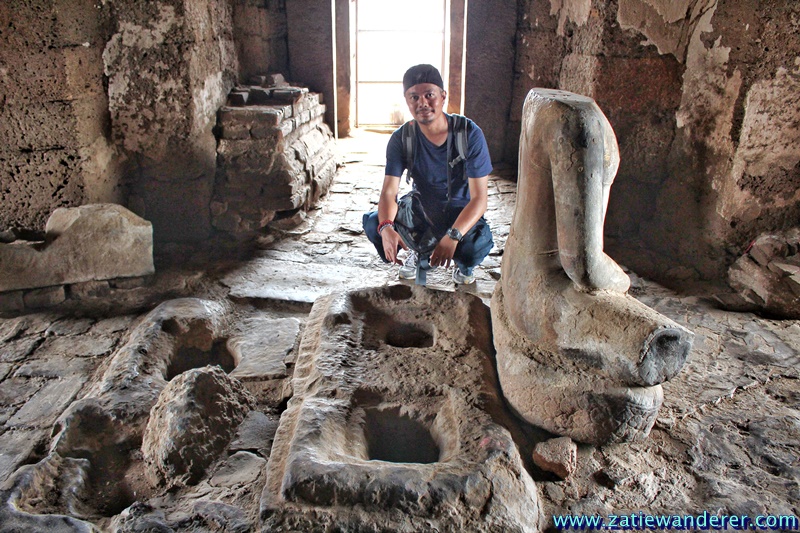 There are more doors on the other side to get in and out.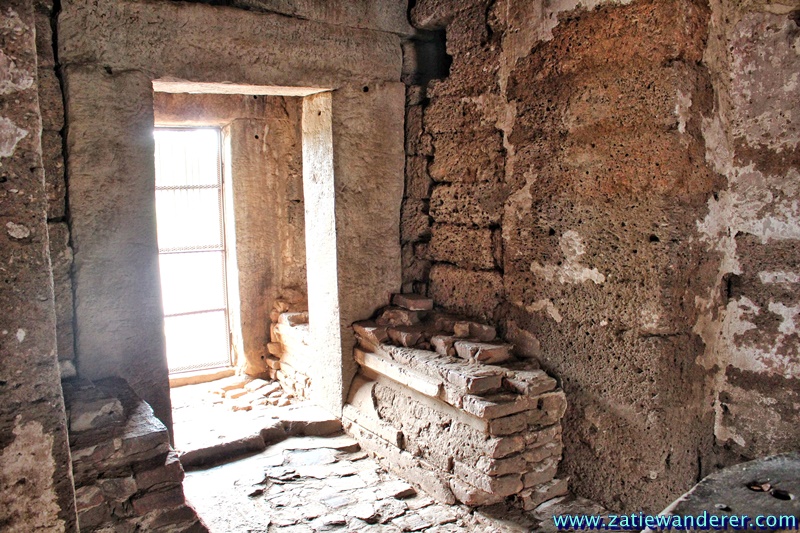 The floor really looks ancient like old bricks on the streets of Rome.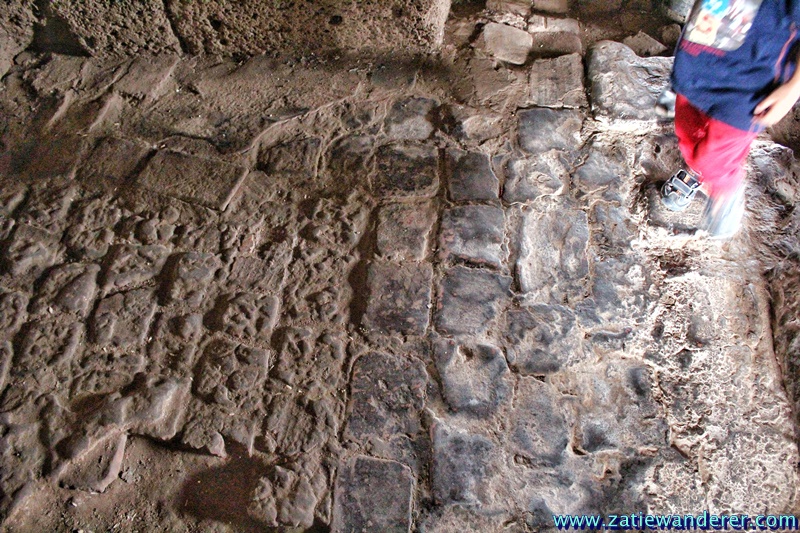 A rectangular stone hole at close range. There is actually nothing in it.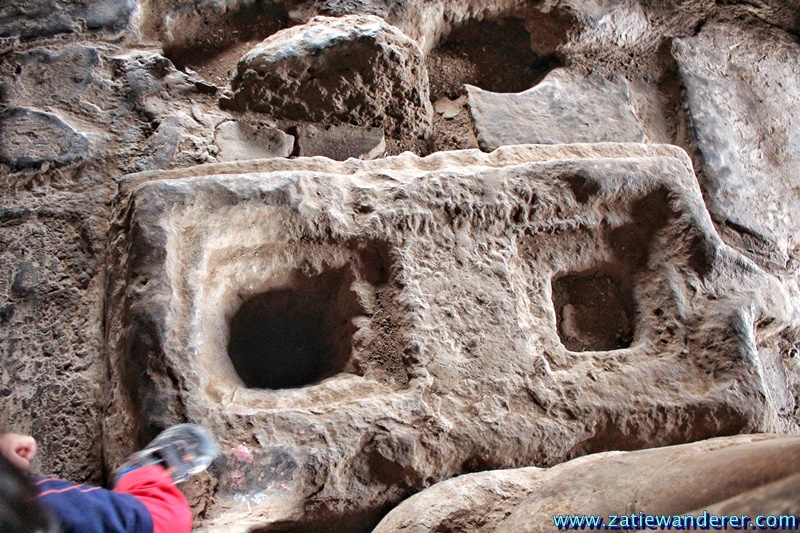 The baby monkeys waited diligently and brilliantly outside in the hope that we would give him bananas or any kind of food and fruit. This is the latest philosophy I got here: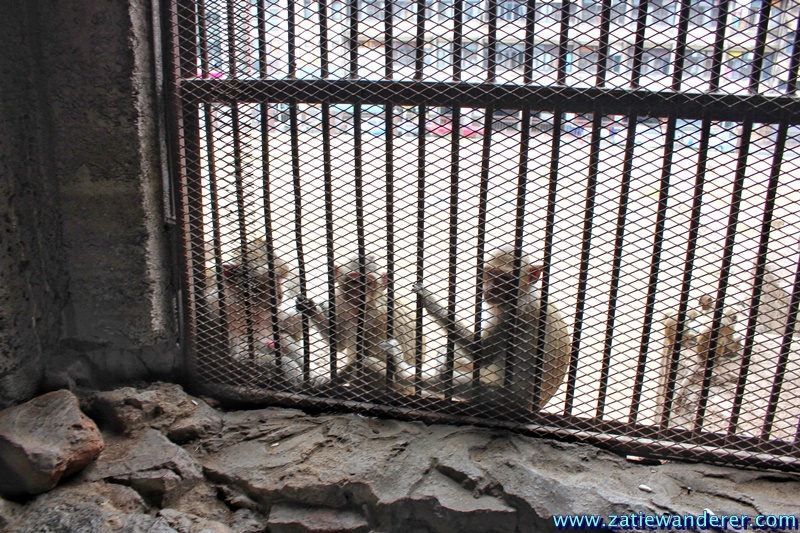 …….. only monkeys can be fed and not humans. Humans need to work.
…….. only monkeys can throw garbage everywhere and not humans.
If want to be a monkey, don't work. Just wait for someone to come and spoon-feed food and then, throw garbage everywhere.
Of the many sculptures or monuments, this is the one that interests me the most. It is shaped like a wing or helmet worn by a Trojan warrior but there is a shape like the side of a face. The color is white while the other carvings are mossy and brown.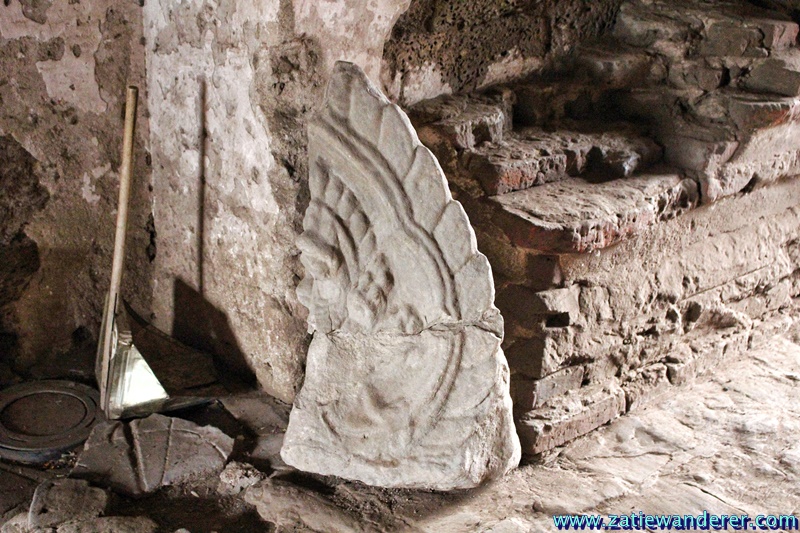 From Phra Prang Sam Yot, we returned to Wat which is located in the middle of the circle earlier. It is known as Phra Kan Shrine.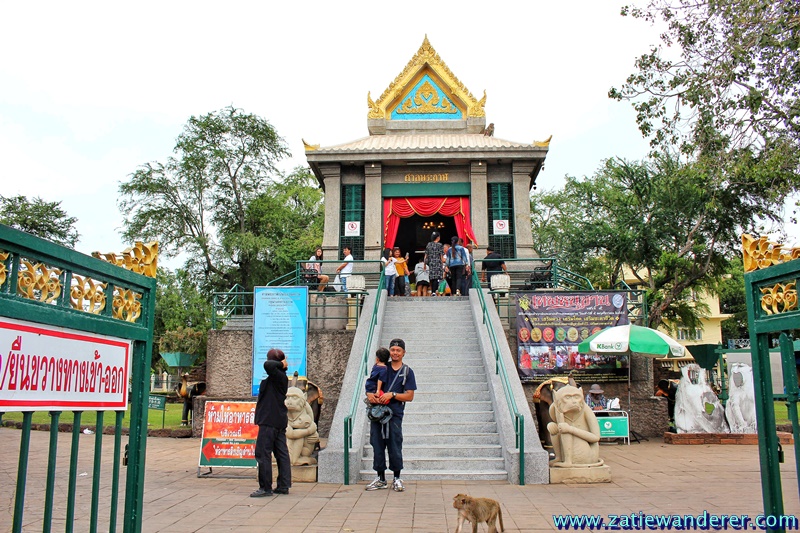 GPS location for Phra Kan Shrine.
When mentioning the word shrine, I would often think of shrine when playing Diablo I and II games during high school. So the funny thing in my head, a shrine is like a place to drink holy water and the player will get inner strength, which is to strengthen the aura and self-energy. But it turns out it's not the same as in the game.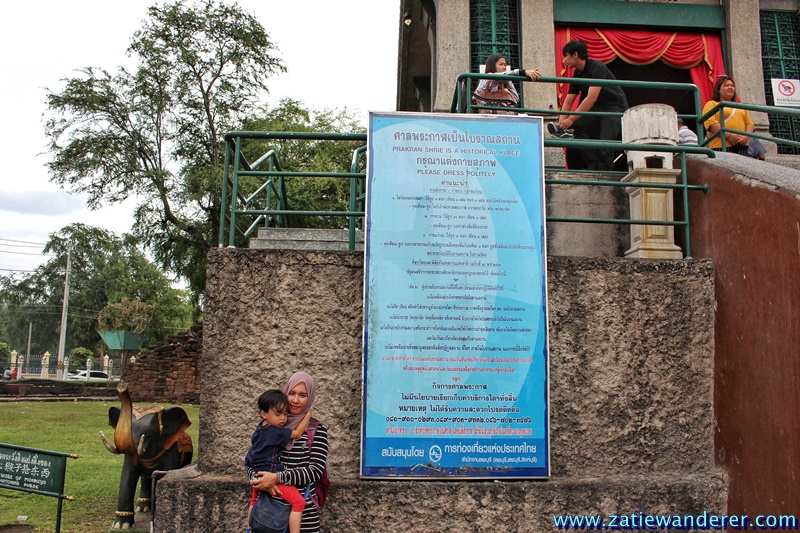 We took pictures first on the outside of the temple. On the right side of the picture, there is a staircase to enter the temple.
Animals like elephants usually adorn the outer space of the temple. And I think this is a temple that has Hindu elements. Hinduism applies the teachings of gratitude to nature and its contents such as mountains, hills, forests, oceans, rivers and animals. That's their way.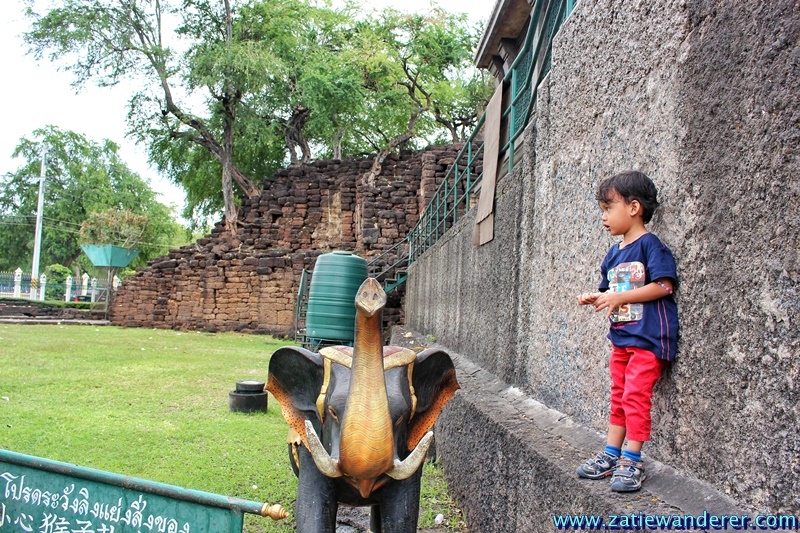 Phra Khan Shrine was also built based on Khmer's past construction starting in the 11th century. Heavy and large stones (laterite block) were arranged which makes it strong to this day.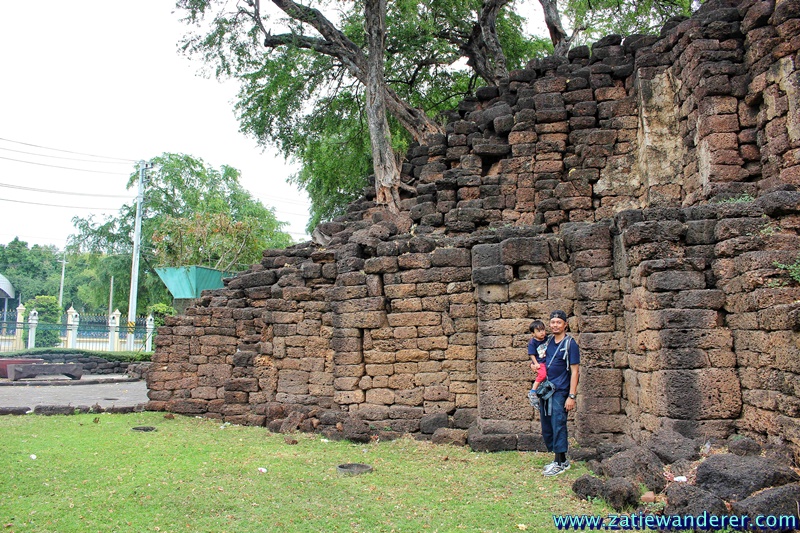 In 1951, a new shrine was built to house the Hindu god Vishnu with four hands. However, his head was lost because it may have been stolen and replaced with the head of a Buddhist deity with Ayutthaya-inspired carvings.
The laterite stone that caught my eye. More or less the same as the rock arrangement technique that built the city of A-Famosa in Melaka. There is also an opinion that says the old city of Istana Melaka before it was destroyed by the Portuguese was also built according to the method of making this laterite block. Who says the whole palace of Melaka is made of wood alone?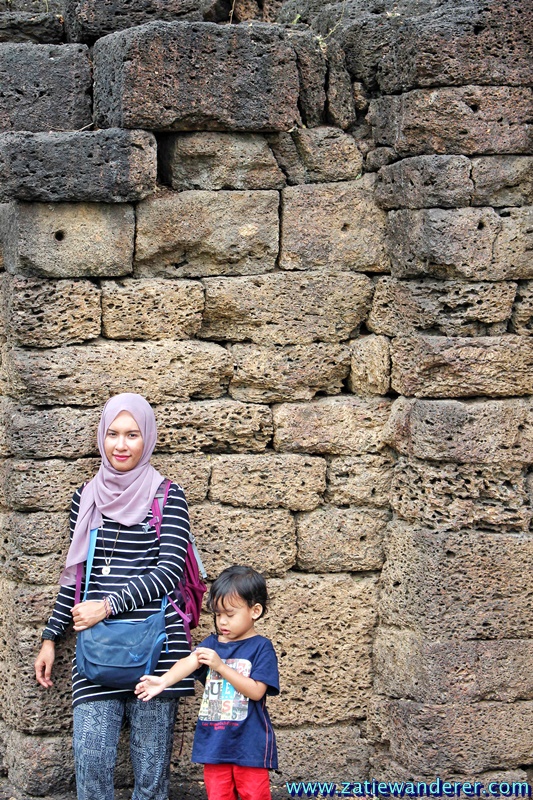 For readers, don't forget. These bricks are already aged between 800-900 years old.
Any temple, shrine or even a mosque will not be spared from being filled with stalls selling various religious items including food.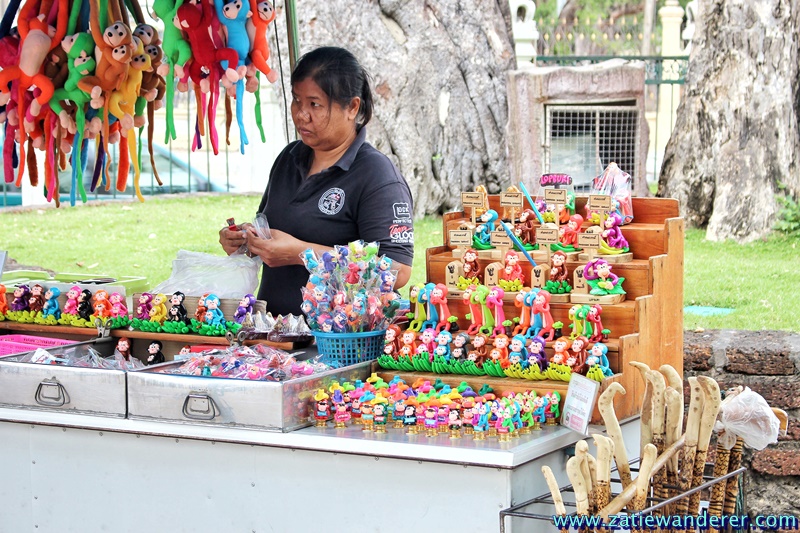 We went up the stairs to survey the interior of the temple. Quite a lot of people and enough just hanging out outside the door.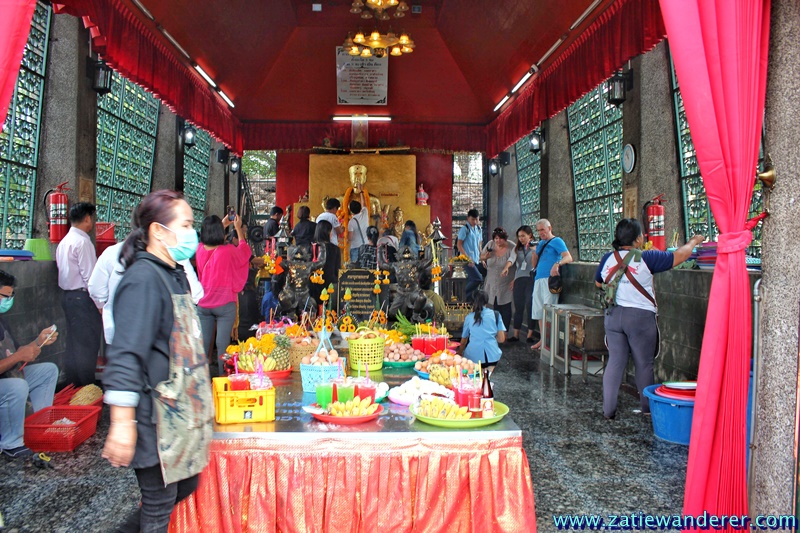 I zoomed the camera to view more closer inside. So, my guess is correct that this temple is indeed influenced by Hindu elements with the presence of the four-armed god Vishnu. And I can also feel the existence of a mixture or combination of Hindu and Buddhist practices here.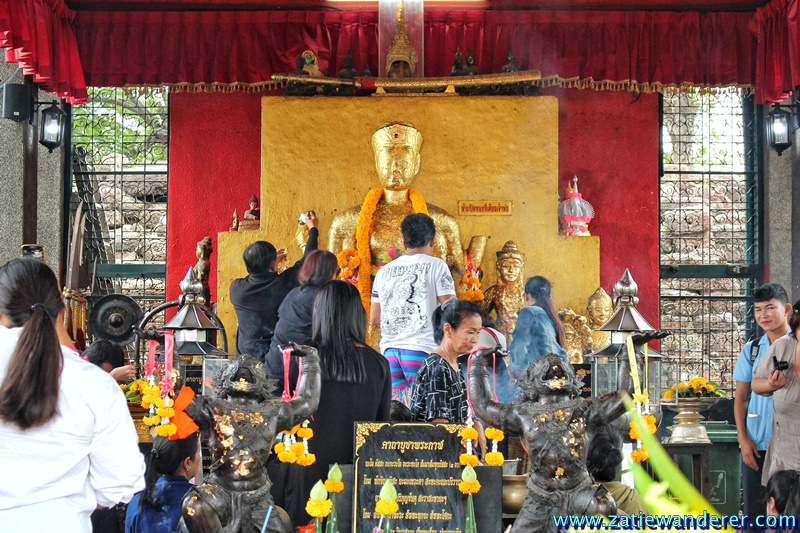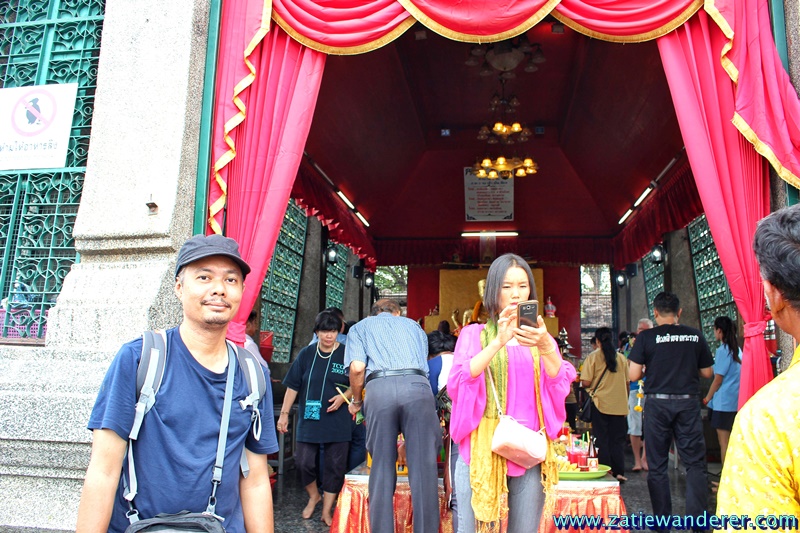 Photograph the memories outside the temple before setting foot on Wat Nakhon Kosa.