Continued from Thailand – Laos: Day 10 – Part 3 – Phra Prang Sam Yot & Phra Kan Shrine. For pre-travel, please refer here.
Too many remnants of old architecture around Lopburi stretch as far as Ayutthaya. The earliest is 500 years old.

From Phra Kan Shrine, we set foot on Wat Nakhon Kosa which is located not far away, which is 50 meters away from the roundabout.
GPS position for Wat Nakhon Kosa but on Google Maps, it is called Wat Nakorn Kosa.
It was also formerly built as a temple during the reign of Dvaravati between the 6th to 10th centuries and was later taken over by the Khmer rule and subsequently Ayutthaya.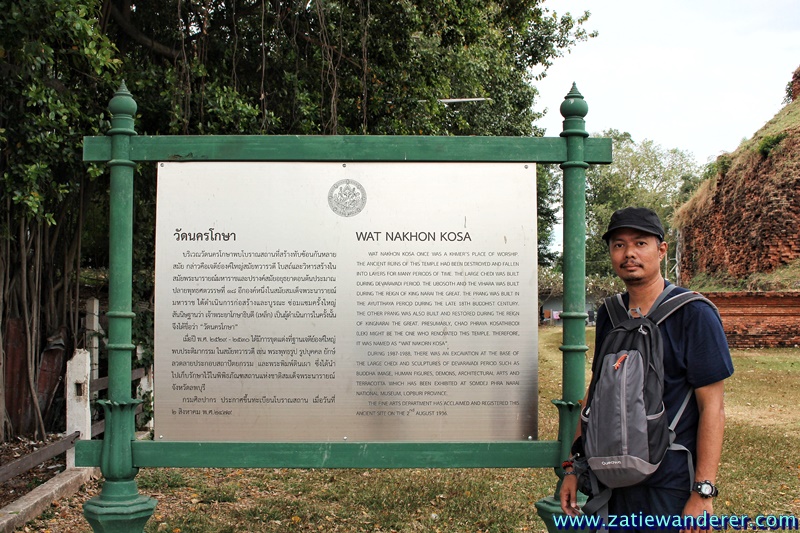 This is the whole Wat. Little by little, the stone crumbled from century to century and now may no longer be as it is constantly being repaired and maintained according to today's technology.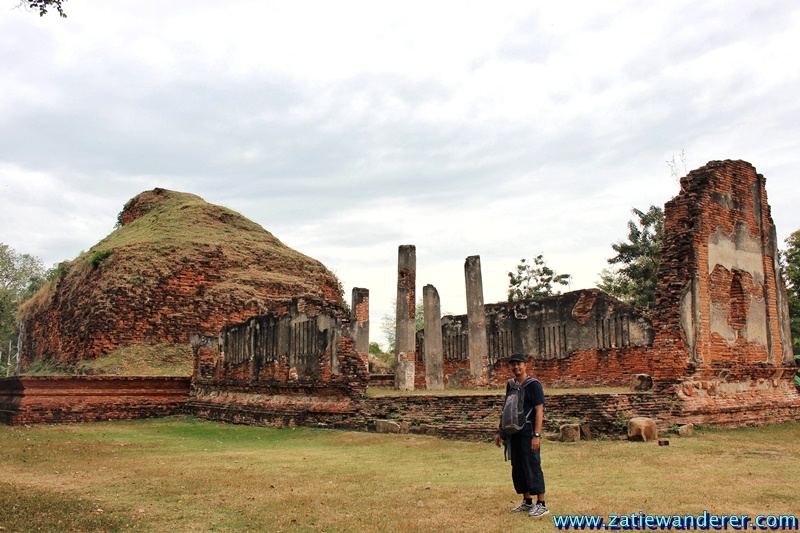 The smallest stupa (not in the picture) and this hall for gathering that only remains a wall, were added in the Khmer and Ayutthaya eras.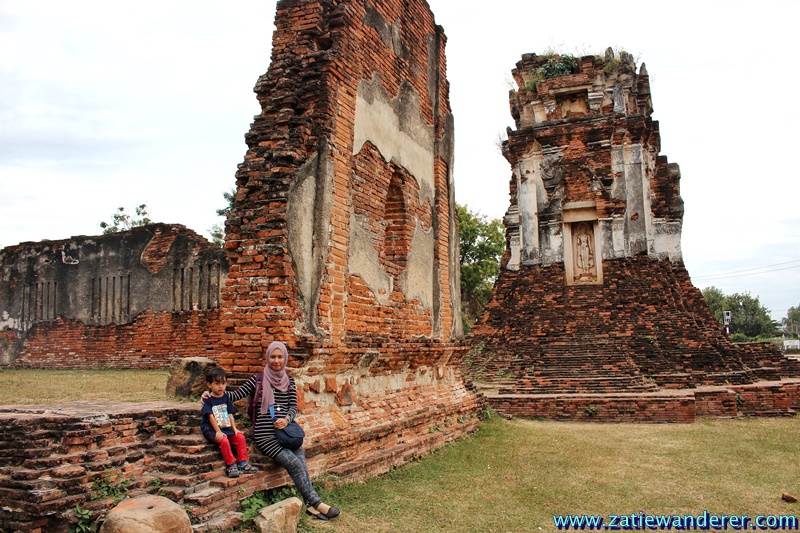 Originally, in the Dvaravati era, the first construction was a stupa (chedi) which was quite large but had collapsed for a long time and was replaced by what is in front of me now.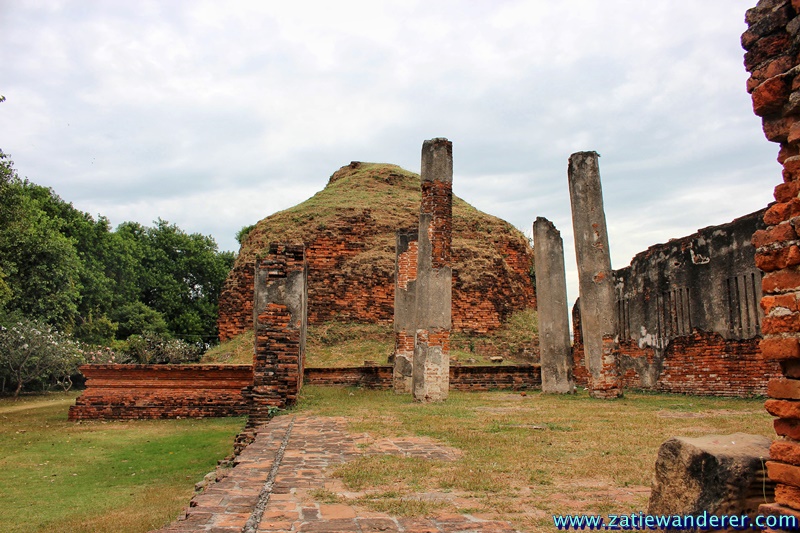 King Narai later improved this Wat. From 1987 to 1988, excavations were carried out in the basement of the stupa as well as other carvings of the Dvaravati period and led to discoveries such as Buddha images/faces, human carved faces, devils, architecture and terracotta.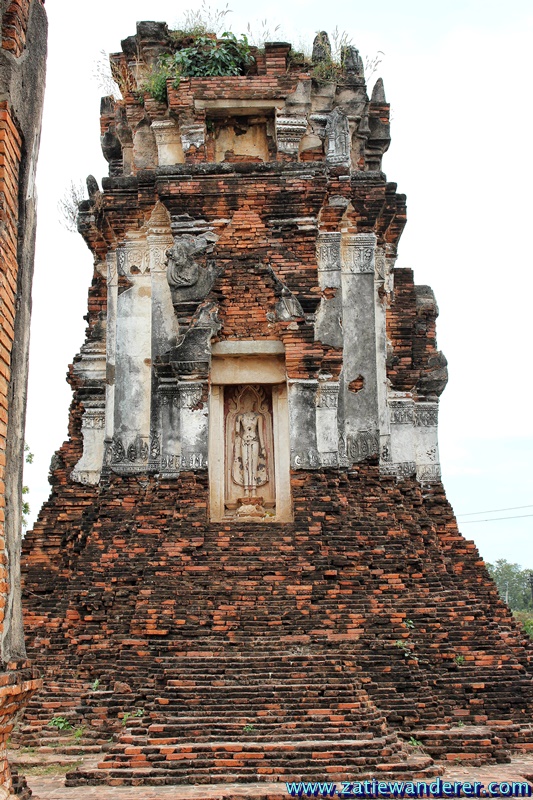 All the items found here have been taken to the Somdej Phra Narai National Museum in Lopburi and have been exhibited there. The entire site of this Wat was registered as a national treasure by the National Fine Arts Department of Thailand in 1936.
Admission to the Wat is free and every evening there are also local children playing here.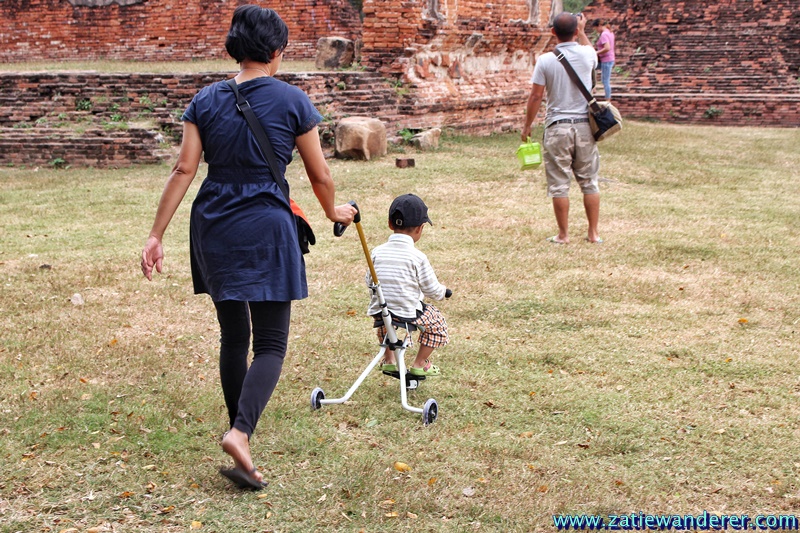 We had another hour before boarding the next train to Ayutthaya at 12.20 pm. Meanwhile, we wasted our time on the train station tracks but with enough caution as there were too many confusing tracks.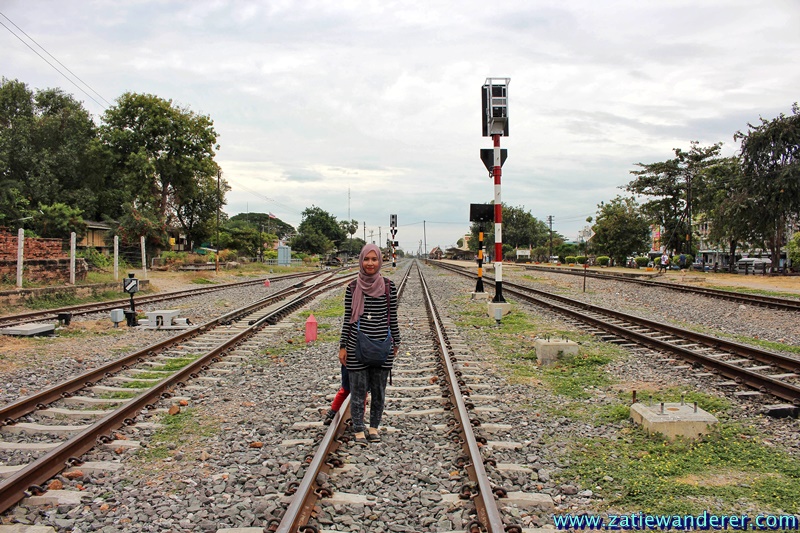 We will head back to the train station located behind Tatie. If the reader notices, Wat Nakhon Kosa is just to the left of the picture and not far away.
We continue walking to the station.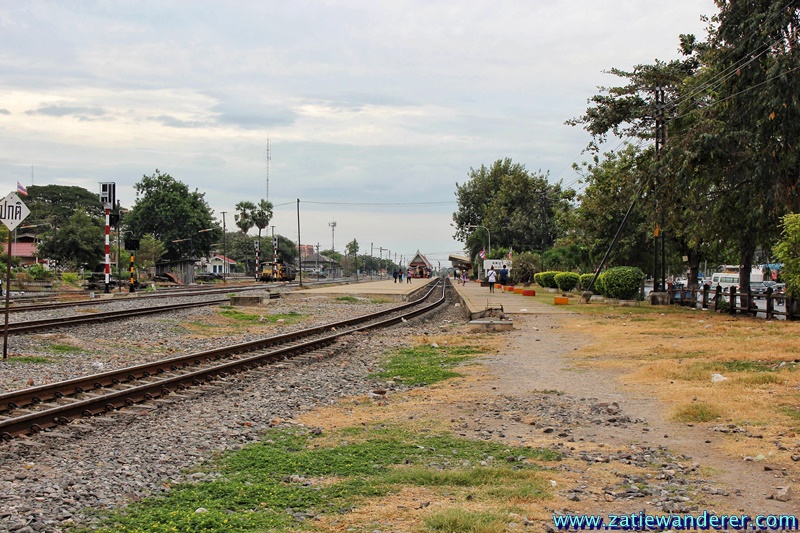 Then we walked next to a woman who was carrying a basket on her shoulder as well as carrying an LV bag.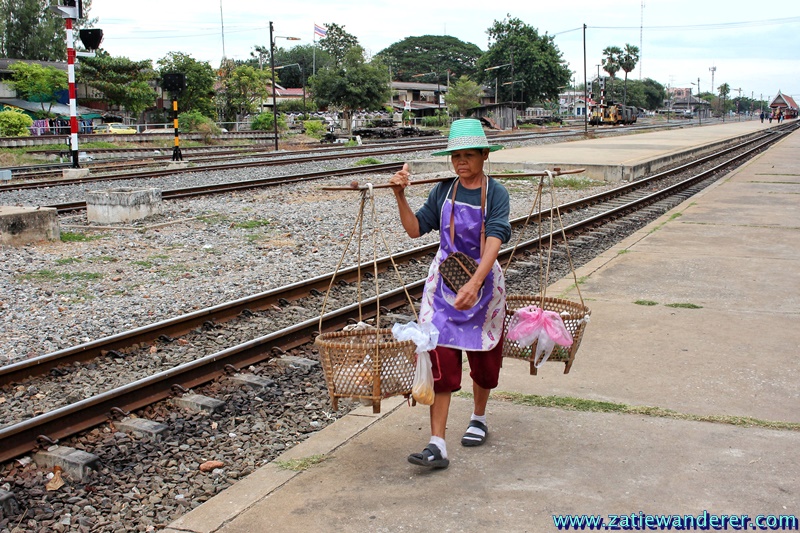 This is a picture of the direction we walked in the beginning, which is from the roundabout. All destinations are just nearby. A group of school students was seen waiting to cross the runway.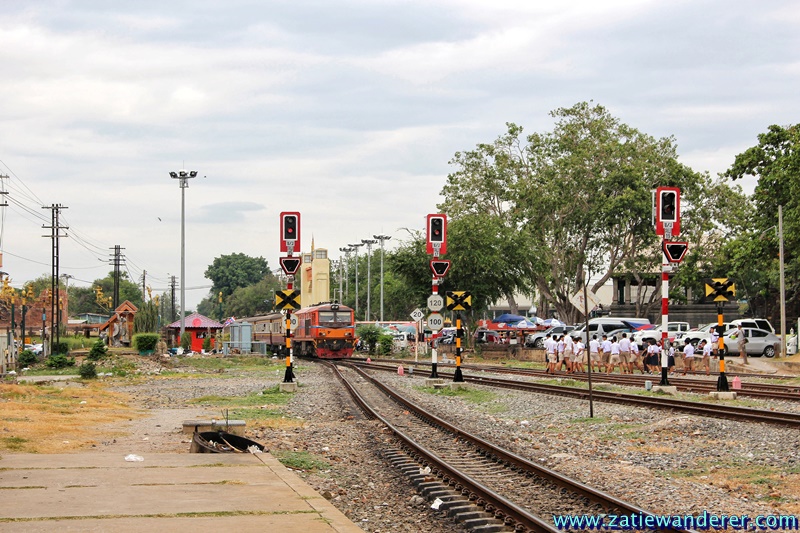 Pictured memories at Lopburi train station that we never knew when we will come again here. Probably not anymore because it can be said that the important places in Lopburi that we visited are all done.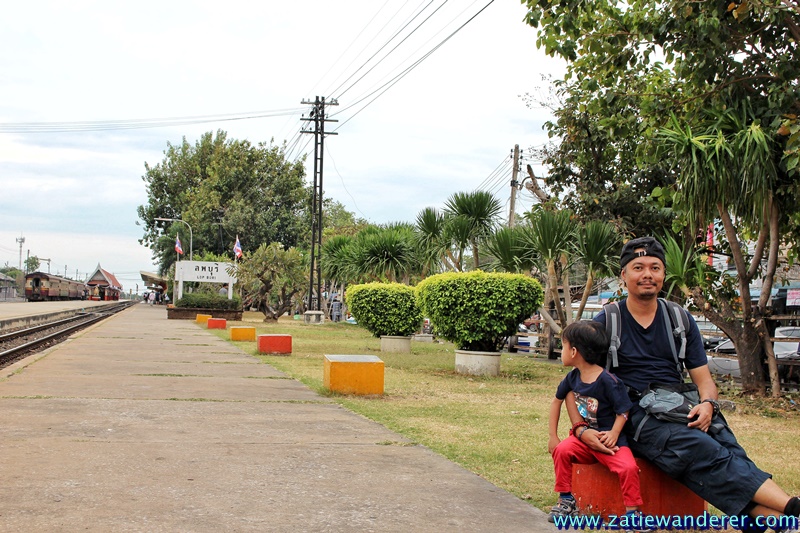 Actually, in front of the train station, there is another Wat that is the most important and largest here which is Wat Phra Si Ratana Maha That. We got 50 minutes left, so we explored this place.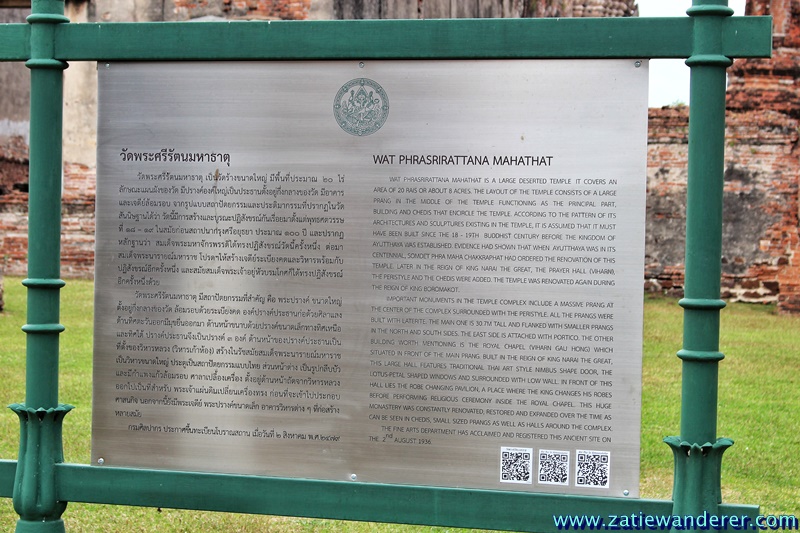 There should be a fee to enter. But because of the mourning season, admission is free. Fortunately for us to come to Thailand at this time.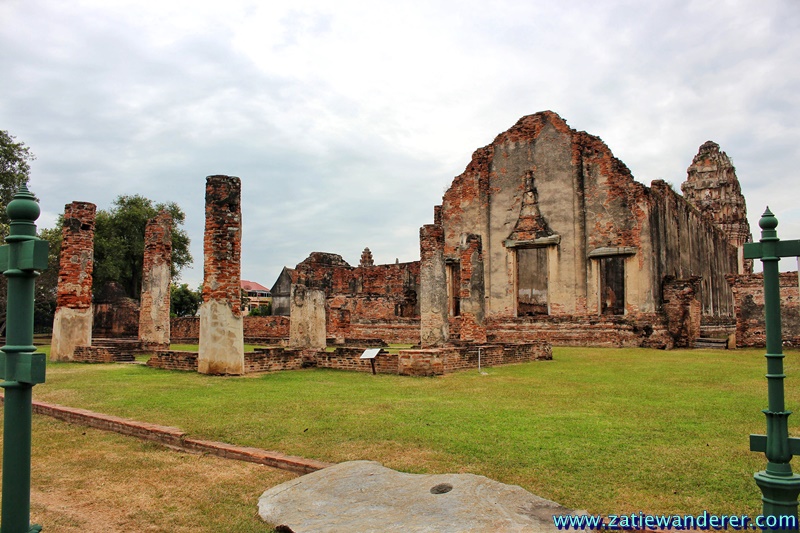 It is also known or spelled as Wat Phrasri Rattana Mahathat. But it is different on Google Maps where Phrasri is spelled as 'Phrasi'.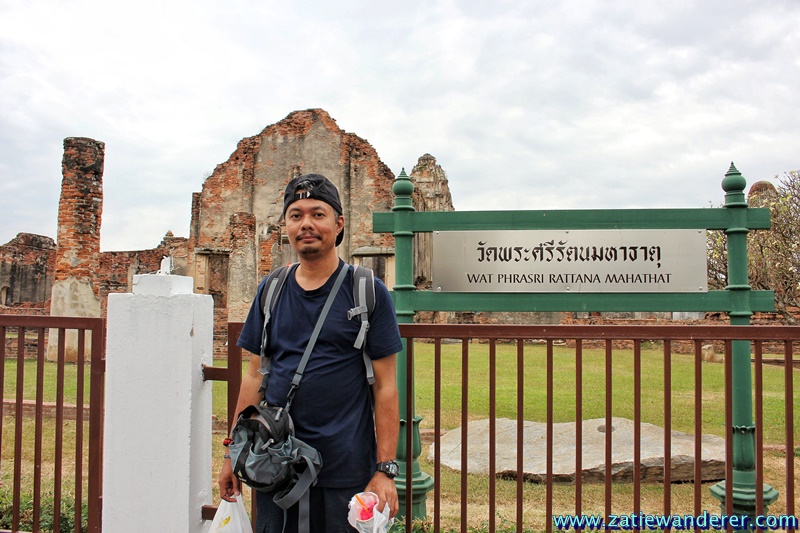 The location is right in front of the entrance of Lopburi train station.
The wat covers an area of 8 acres. The building structure starts with 'Prang' built in the middle and 'Prang' is surrounded by structures like other buildings and chedi.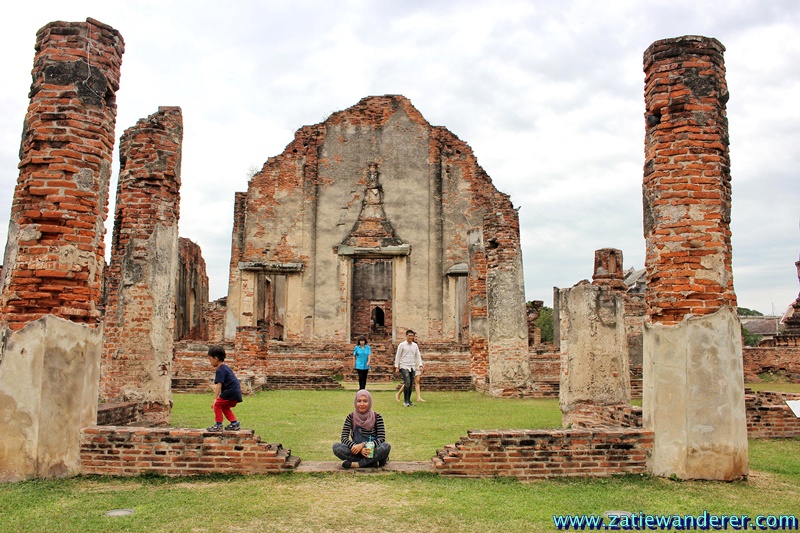 From reference sources, it was built in the 18th to 19th centuries (Buddhist calendar) in the time of Buddhism before the advent of the Ayutthaya era.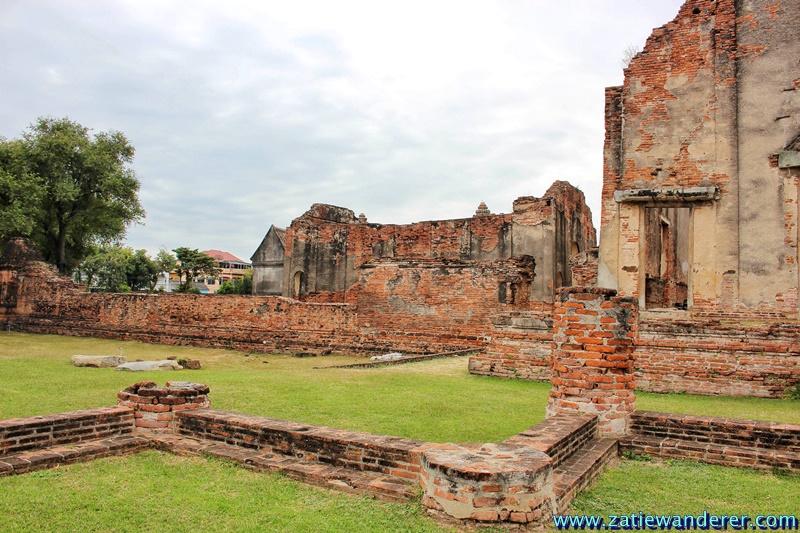 During the reign of Ayutthaya (King Narai), Somdet Phra Maha Chakkraphat had ordered that maintenance and renovations be made in this Wat. Additional constructions have been made such as Viharn (prayer room), chedi and many more.

Later, this Wat was renovated again during the reign of King Boromakot.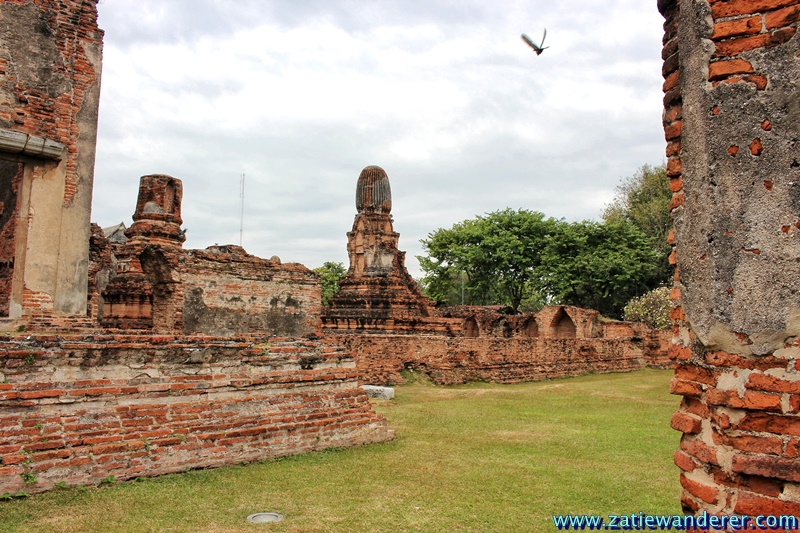 Let's go inside ……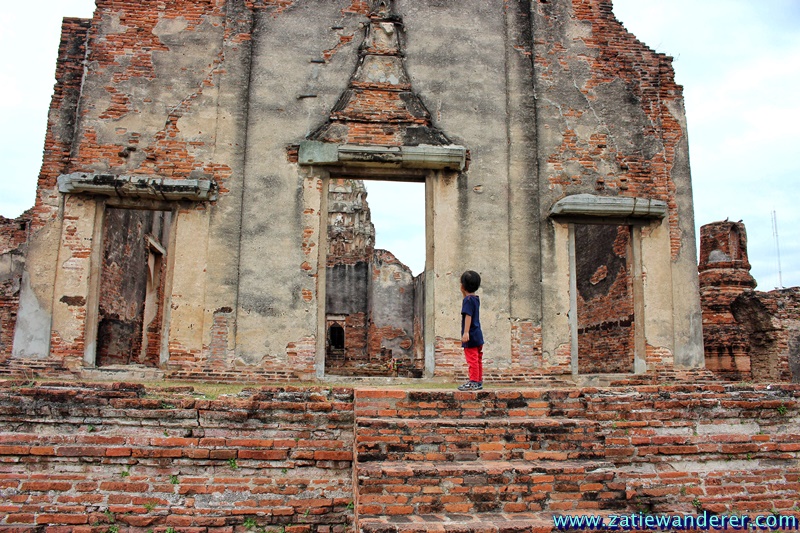 This is the 'Prang' which is shaped like a 'missile'. It is built of laterite stone. The main Prang is 30.7 meters high and is accompanied by two cylindrical Prangs on the left and right.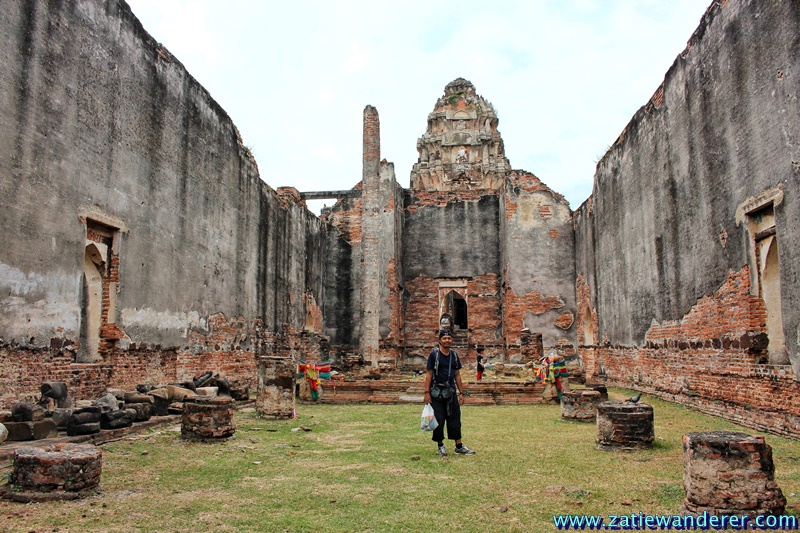 This is a cylindrical Prang. Luckily there are iron supports built by the Thai government because the situation is like it could collapse at any time.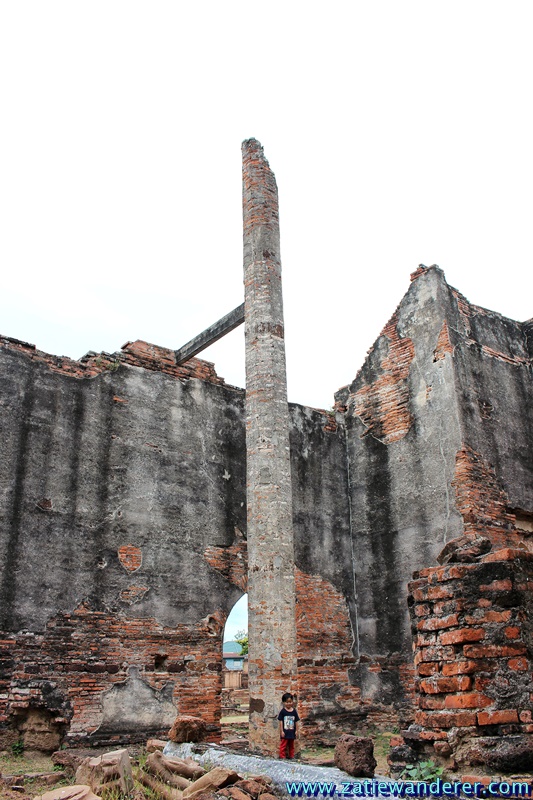 The building may have been added to a slightly modern era because of its roof architecture.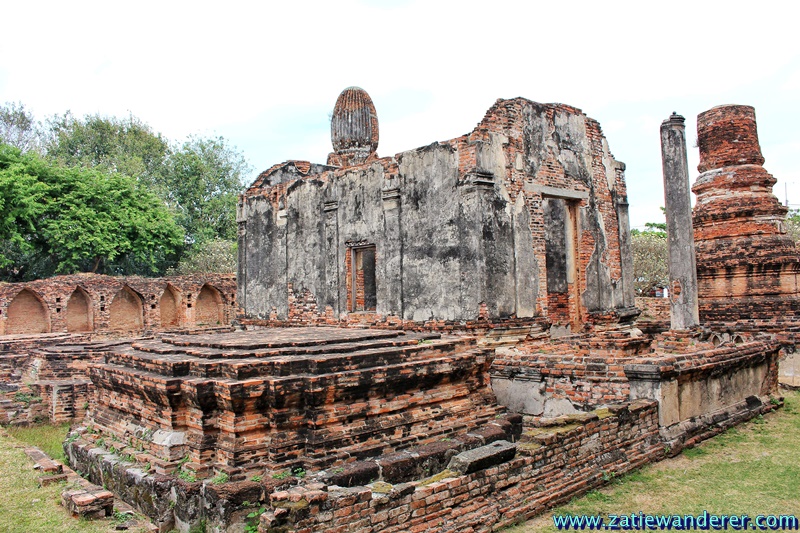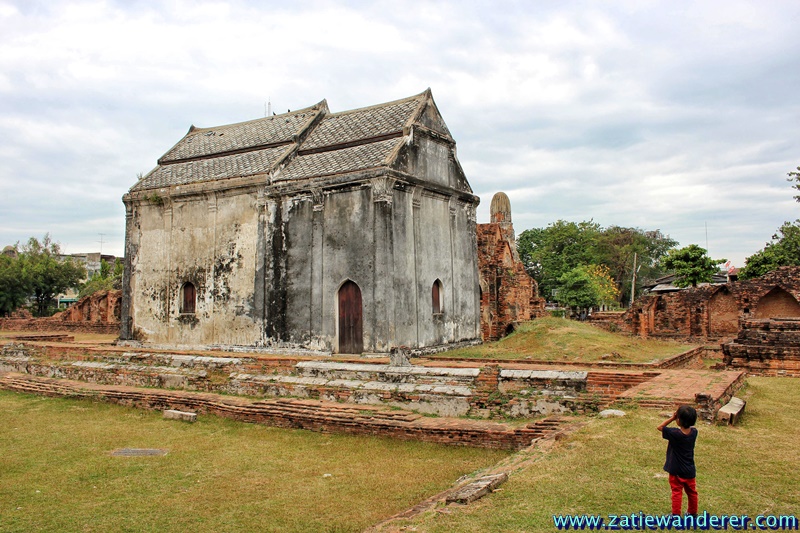 I was fascinated by the corn-like build on the roof.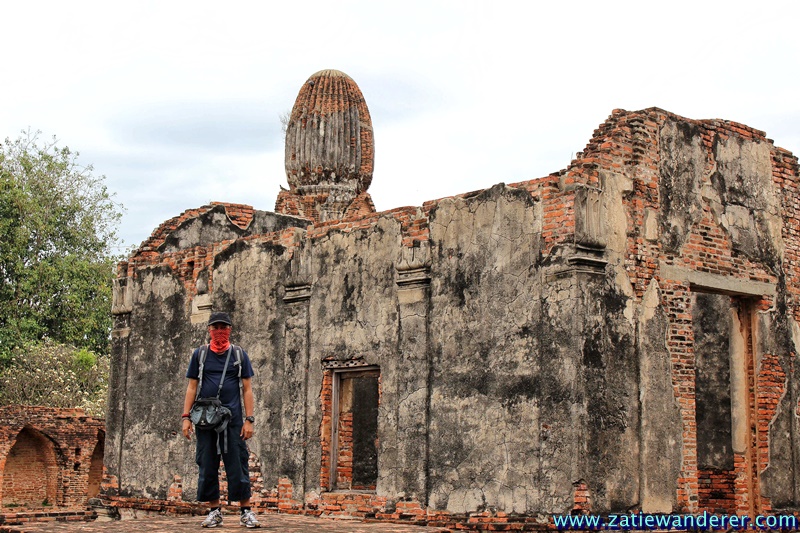 Here there is also a small type of Prang. I felt that this place was not 100% Wat alone but was also one of the centers of local government at the time.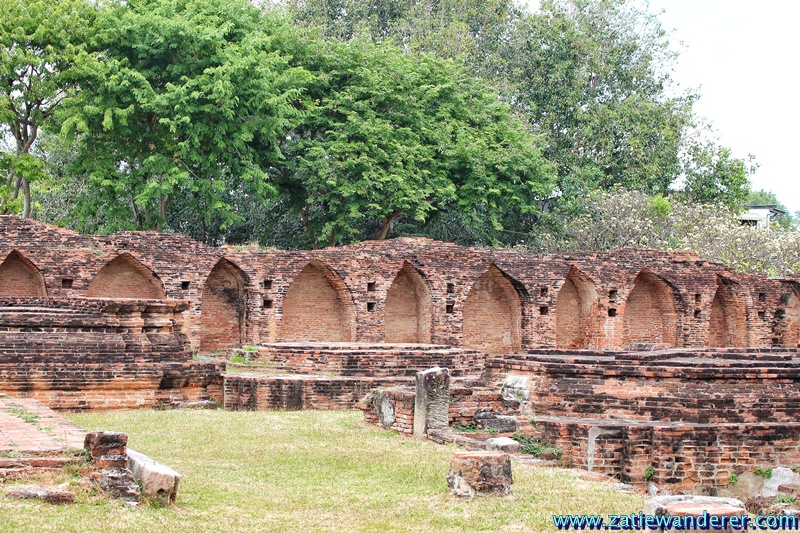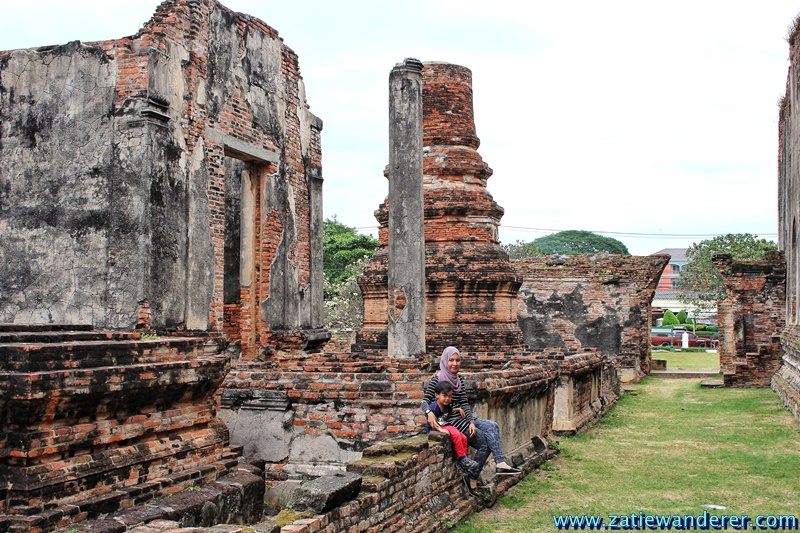 Pictured adjacent to one of the main Prangs that house Buddha statues in it. It was a bit hard when Tatie and Aqif tried to climb up.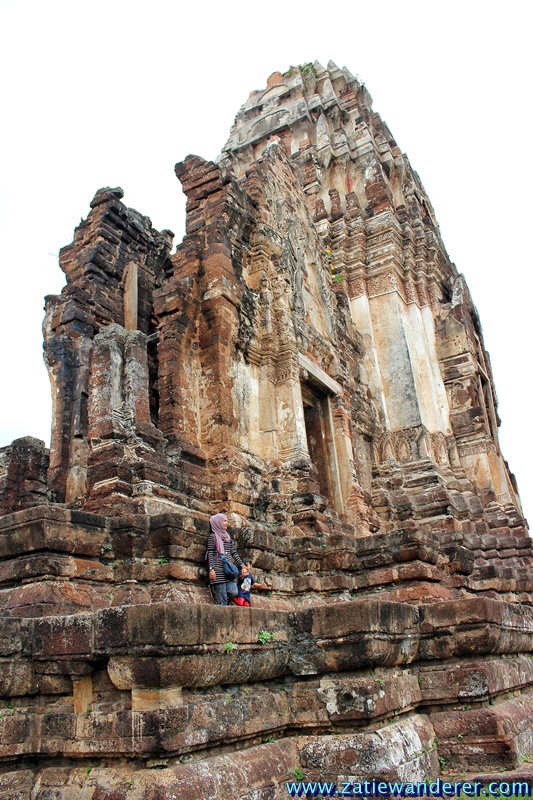 Since the structure on the right side of the picture has supporting wooden boards, this made our wish to enter the door on the left side of the picture canceled. If it suddenly collapses, it will be difficult for us.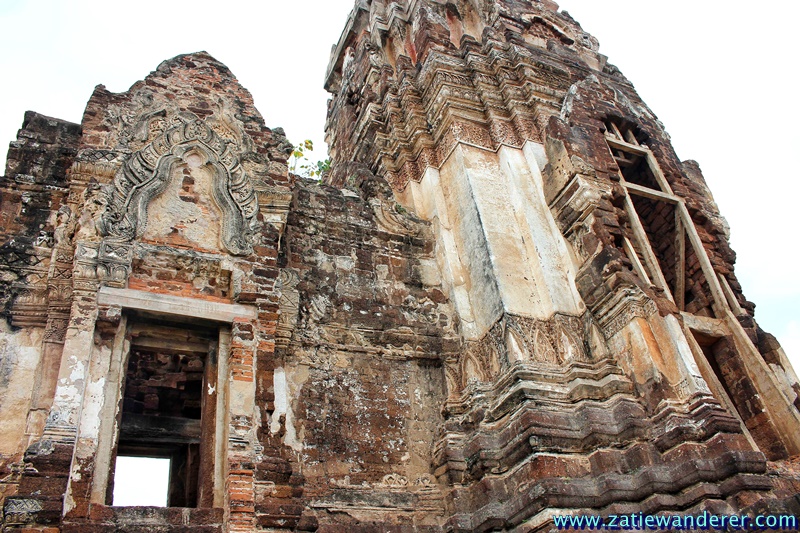 Excited about the carving here. Maybe I was wrong to say the stupa was a chedi. Maybe this is the chedi we talked about earlier.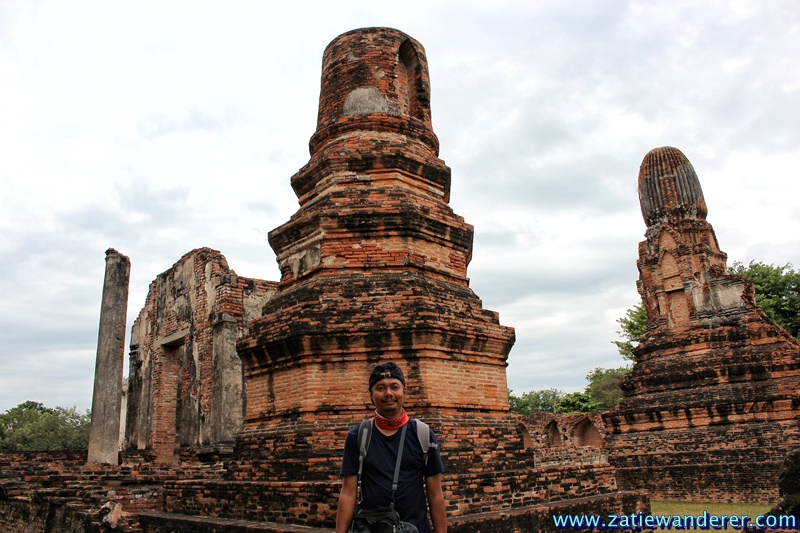 We ended this visit to Lopburi by presenting a picture of a rather unique tree found here. In Malaysia there is also a tree like this and readers can refer here.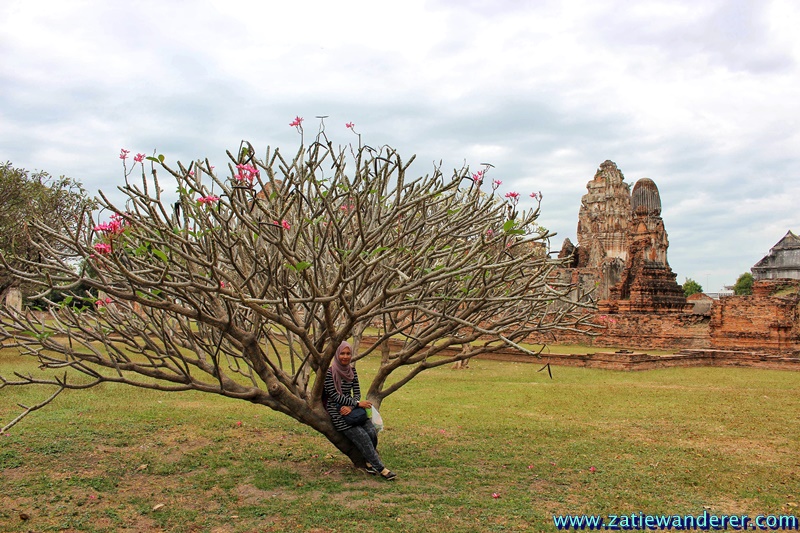 Next, we headed back to the train station as it was almost 12 noon and need to pick up our backpacks that has been kept in the Left Luggage Office.