Travel dates: March 23rd, 2015 to March 28, 2015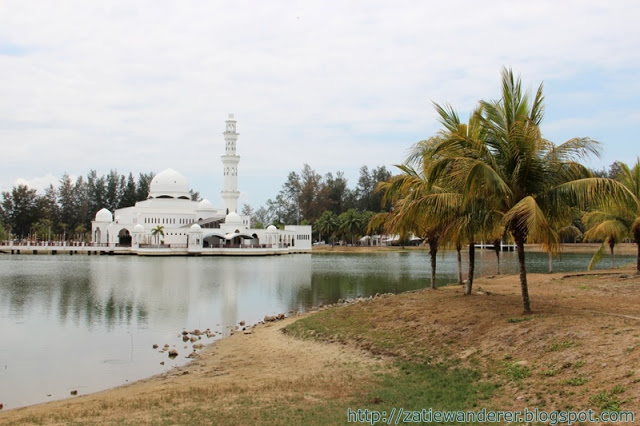 Hello to all our blog readers. After planning for a long time to travel to the east coast to express my desire because for almost 20 years I have not set foot on the land of Kuala Terengganu and brought my wife (Tatie) and son (Aqif) who have never been to Kuala Terengganu (KT).
I want to preserve our travelog here even though it's been more than a year since the story and pictures were stored on the hard disk.
In the month of fasting in 2013, we also had the opportunity to go to Terengganu but only up to Dungun due to personal matters in a hurry and did not have time to stop in Kuala Terengganu or even sightseeing in Dungun.
Indeed, I can't wait to start our journey because I like the atmosphere and the scenery of the east coast, especially the clean beach, the blue sky, the strong wind, the tranquility and so on.
Secondly, I can't wait to be a tour guide for my wife and can't wait to see Aqif's antics playing on the white and fluffy beach sand.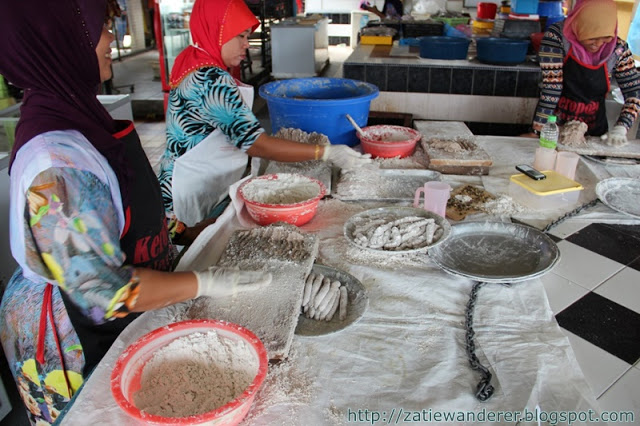 A few days before that, I checked the Agoda website for hotel prices in Kuala Terengganu. I deliberately chose this date because the school holidays ended the day before. So, I think, hotel rates may be back to normal.
While checking hotel rates, I thought what is the reason to use Agoda in my own country? (I advise you not to do this, I don't know how ridiculous the way I was at the time.) I first checked the map for the location of the hotels there. Very beautiful and I chose Batu Buruk Burok Beach Resort because it is close to the Nasi Dagang Kak Pah stall which is so popular, just a short walk away. Another reason, the resort is close to the beach and there is a relatively new and large children's playground, very suitable for Aqif. It's not just me and my wife who want to enjoy, the children also have to enjoy together, right?
I asked Tatie first, is this resort ok? I'm just sharing the details online. She agreed. Importantly its price is affordable, comfortable and the budget surplus can be used for other purposes.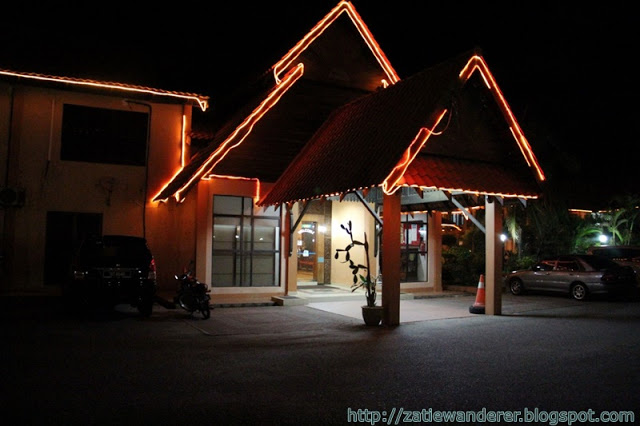 So, I searched Google for the resort's phone number and I called. The receptionist there advised not to bother booking, just straight to the counter when arrived there. Wow, it looks like there aren't many people, this is interesting. He said the school holiday rate is between MYR150-160 for a deluxe room and the regular price rate is MYR130. Aqif has not been to school yet, so why should he rush like other people who have children who go to school, right?
Resort website: http://www.bbbr.my/
In fact, we not only went to Terengganu, but we also went around Pahang and Kelantan. Just know that we are "carpackers" (a new term I coined for traveling by car). Wherever we can visit, we will try as long as there is time, space and energy. Only, we did not stay in Pahang or Kelantan, so there was no need to book a hotel in these two states.
Finished with the resort, I searched for interesting places around these 3 states. Wow, all kinds of interesting places! Most in Pahang and Terengganu. Imagine if you want to complete a tour of the entire road along the coast from Kuantan to KT, there are many tourist attractions available.
Ok, all these interesting places I recorded and saved in the Evernote apps. I follow whichever I have time to stop by. I don't want to rush. Only in a relaxed mood and not in a stressful situation.
Continuing to the second post, Carpacker 2015 – East Coast – #2 Journey Begins, Temerloh and Pusara Sudirman. Due to excitement, we woke up at 5 am!
Not yet completed:
Carpacker 2015 – East Coast – #6 Continue Travel to Kuala Terengganu and Batu Burok Beach Resort
Carpacker 2015 – East Coast – #7 Nasi Dagang Kak Pah Stall and Around Batu Burok Beach
Carpacker 2015 – East Coast – #8 Chinatown Kuala Terengganu and Graffiti
Carpacker 2015 – East Coast – #9 Noor Arfa Handicraft Complex
Carpacker 2015 – East Coast – #10 "Rare" Style of Lunch and Floating Mosque
Carpacker 2015 – East Coast – #11 Terengganu Museum and Keropok Losong
Carpacker 2015 – East Coast – #12 Batu Burok Beach and Batu Burok Beach Resort Review
Carpacker 2015 – East Coast – #13 Eating Steamboat at Duyong Island
Carpacker 2015 – East Coast – #14 Tumpat Railway Track, Kelantan
Carpacker 2015 – East Coast – #15 Review of Tok Aman Bali Beach Resort
Carpacker 2015 – East Coast – #16 I fell in love with Merang Beach and Review of Sutra Beach Resort
Carpacker 2015 – East Coast – #17 Bazaar Warisan and Pasar Payang
Carpacker 2015 – East Coast – #18 Taman Tamadun Islam
Carpacker 2015-East Coast- #19 Terengganu Cakes and the Floating Mosque Once Again
Carpacker 2015 – East Coast – #20 Batu Bersurat Roundabout, Horse Carriage and Istana Maziah
Carpacker 2015 – East Coast – #21 Kota Lama Duyong
Carpacker 2015 – East Coast – #22 Waiting for the Sunrise and Kak Yah Crackers
Carpacker 2015 – East Coast – #23 Heading to Kuala Berang and Batu Bersurat Memorial
Carpacker 2015 – East Coast – #24 Marang Beach, Journey Ended and Returns to KL