Today's chat about my interest in travel. In fact, the interest in travel cannot be nurtured, it has to come by itself. You can't simply follow other people's interests. Interest must arise from within and follow its own way even if there is a traveler figure that you are following.
Sometimes, we become figures for others, sometimes others become figures for us. As my spiritual teacher said, "be a student in being a teacher and be a teacher in being a student".
I look back on the story of how I suddenly opened my heart for the interest in travel.
Between 1999 and 2008, I spent a lot of time in business, following politicians to their respective divisions, typing paperwork and proposals, frequent meetings with clients here and there and every day leaving the house at 10.00 am and coming home at 2.00 am. Such days include Saturdays and Sundays. Persevere for the progress of my own company.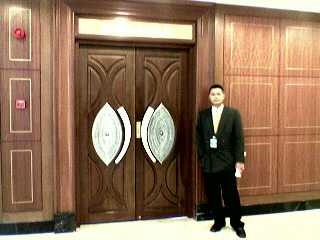 The proposal paper for my IT project got the attention of the Special IT Advisor to the Prime Minister who was then Tun Abdullah Badawi. He advised me to continue RND's work with a company in Silicon Valley (USA) and then return to Malaysia (nowadays it is called a startup). As a result of the excitement, for a year I tried to go there (2007-2008) and various meetings were held at the Prime Minister's Office and other government agencies. And in that year, my eyes never stopped looking at Google Earth and everything about Silicon Valley, San Jose, Fresno, Nevada, California, Los Angeles, Hollywood, Sacramento, Death Valley and other places of interest in the vicinity. In short, I was so excited that in my head, only the US, US and US were my destinations. It's as if I'm banning myself from going to other countries. At this point, the interest in travel began to sprout.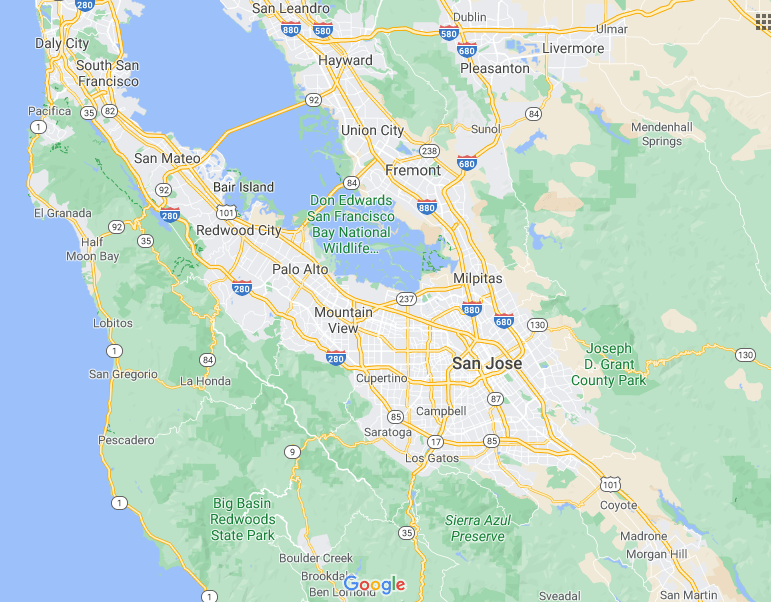 Unfortunately ……. in the final moments stunted halfway. Probably because I'm not the son of a VIP or the son of a rich man. I'm a fighter, I have a passion, I have an idea, I have ambitions even though I realize I'm not the son of a rich man… "every time I play, I play to win". But had to comply because of a destiny that is not so beautiful.
From that moment on, I also forbade myself to get involved in politics and it was enough to waste time from 2001.
In 2008, I experienced a downturn in business and coincidentally, the world economy was in turmoil at that time. Then I, who at that time had just turned 30, became an escort for my parents because they had their own business and imported goods from Indonesia. There are many items to hand carry that require my energy.
And Indonesia became the first foreign country I set foot on, more precisely the city of Bandung. Frankly, from childhood until 2008, I had no interest in travel or traveling abroad (except Silicon Valley for work purposes). But at the same time, I am a 'champion' on road trips around Peninsular Malaysia with old friends. Maybe at that time, Airasia did not yet exist, there were not yet FB groups such as BBM and MBC that shared information on 'DIY travel' and there is no doubt that I had feelings of fear and anxiety to go abroad.
Two weeks before that, I made my first passport in my life in Wangsa Maju because it was reported that the process was very fast there (the completion period according to my count was 50 minutes). Even there's three more days before departure, I still didn't feel excited.
Suddenly, 24 hours before leaving, I took a look at Google Earth. At that time, Google Maps did not exist or even a smartphone. Wow so interesting! Oh, this is where the city of Bandung is located. Wow… really interesting pictures of Bandung by contributors in Google Earth. Suddenly I saw a picture of the crater of Tangkuban Perahu Volcano, it looks very rare!! In Malaysia, nothing is the same! During the last 24 hours, I started to feel uncomfortable sitting down. I can't wait to arrive in Bandung, so I didn't sleep the night before leaving.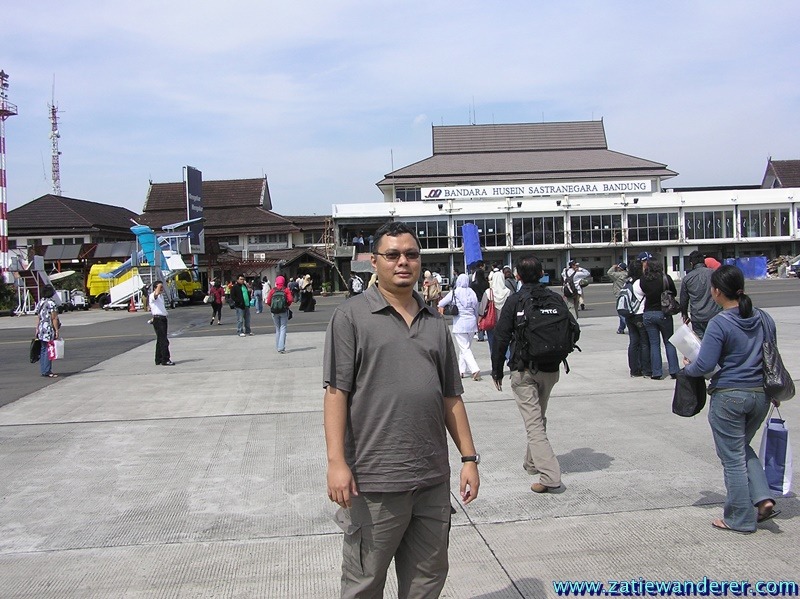 Just landing at Husein Sastranegara Airport in Bandung, I can still be patient and give way to other passengers to get off. There is a reason…. I want to take a picture on the runway! First time stepping abroad !! Fortunately for those of you who have started solo travel at a young age.
As soon as I set foot on the runway, I took a deep breath just to sniff the air of another country. It smells a little different from Malaysia. I feel it with the skin of my body, so comfortable atmosphere in Bandung. It was a bit cold, almost the same as the temperature in a village in Malaysia at 7.30 am. The sky is blue unlike in KL.
Just enter the immigration compound and the airport foyer… I began to hear the voice of Indonesian…. "Pak, pak, pak." ("Sir, sir, sir.")
Ok, the atmosphere abroad is getting more and more obvious…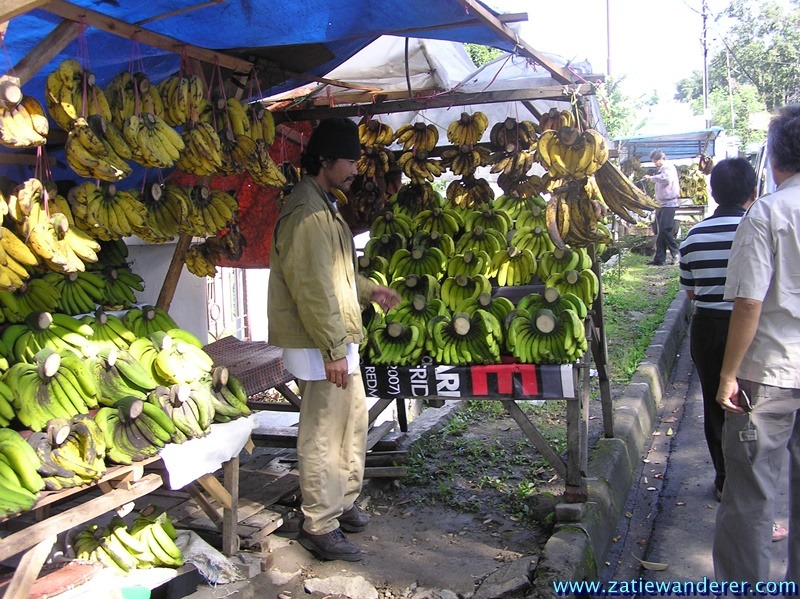 Outside the airport, vehicle plates are no longer Malaysian plates. This confirms that the atmosphere here is 100%… OVERSEAS!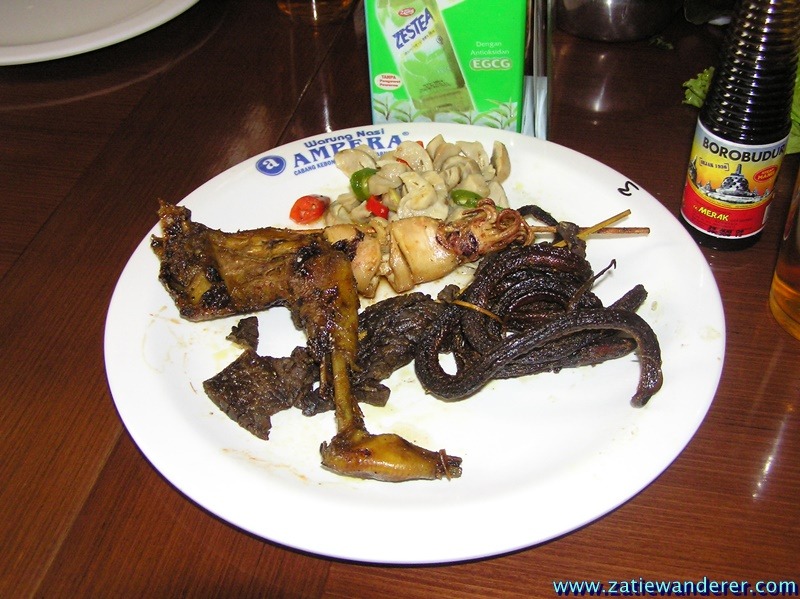 We also stopped at Ampera Restaurant, everyone speaks Indonesian, Indonesian workers and the Indonesian menu.
Excited there… There are differences in the layout of the Javanese -cultured restaurant.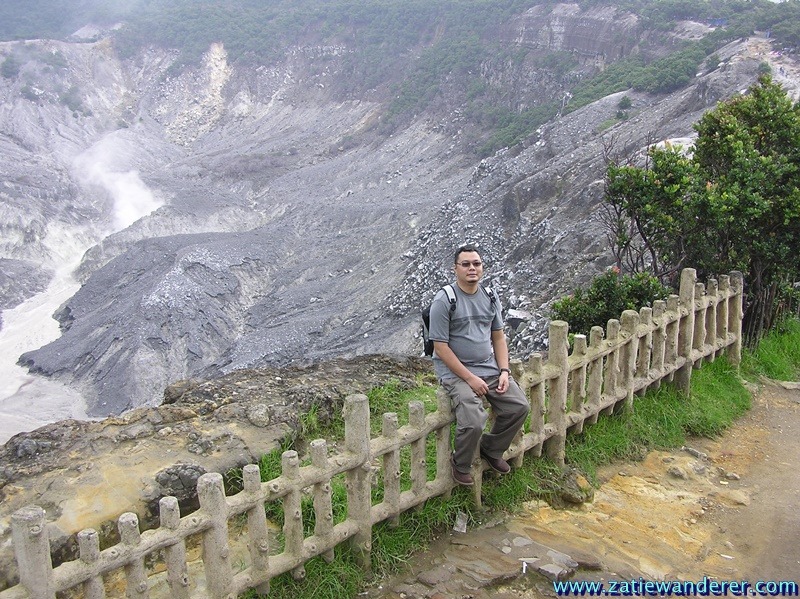 And the next missions as soon as I returned from Bandung, there were many cities that I visited such as Padang, Surabaya, Jakarta, Saudi Arabia and the United Kingdom either individually or in groups. As a result of the stagnant desire to go to the US, I did a 'silent revenge' by traveling alone to London, Nottingham and Surrey in the UK.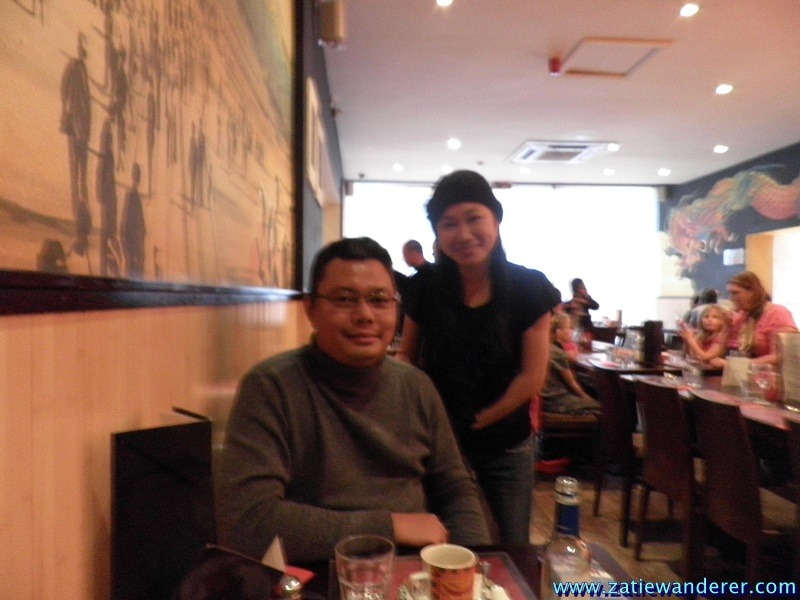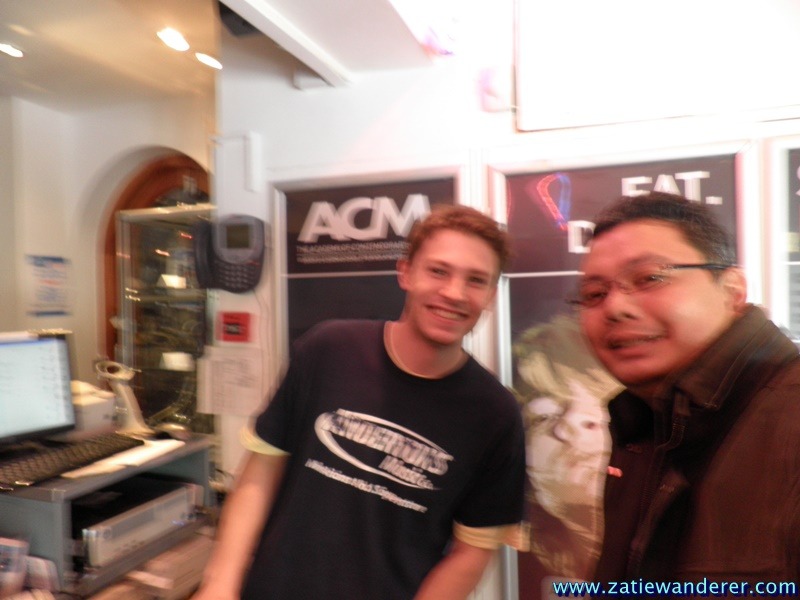 Message for readers who are interested in travel but are still new, first make any traveler who is known to many as a figure and becomes a follower as a path opener for travel interest. But if possible after that, let it be in your own way.
Being a fan, supporter and fanatic are three different groups. Don't be obsessed with the figure. It's okay to be a fan. Being a supporter is great. Maybe in the future, it's your turn to get support from your figure. As long as you don't be a fanatic. There are also other travelers that we follow and I feel that maybe they think that my way is too friendly. Wrong! Isn't it fun to meet people with similar interests? Does it feel the same as 'friendly' when you meet a group of fans of a particular car brand, golfing or hiking group? Must be excited, right? Unfortunately misinterpreted.
We are only guided by the information in Tripadvisor, BBM and MBC groups as well as bloggers and YouTubers who have been to that destination. It seems that 70% of the information is obtained from Tripadvisor, Google Maps and Google search.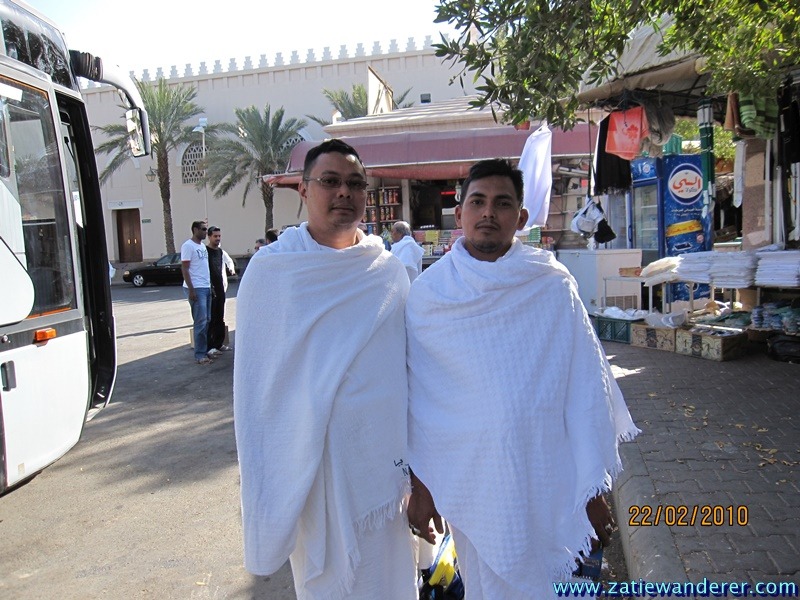 Oh yes… .. until now, I felt it is the best fate of failing to live and work in Silicon Valley. The reason? A year later, I was invited to perform umrah in Saudi Arabia. Alhamdulillah, Allah has opened the way, it was very unexpected and I did not plan anything. Secondly, in the same year, I met someone who has now become my wife and has the same travel interests as a backpack traveler and we were blessed with two adorable children, hehe. The door to the US was deliberately opened by HIM even though it failed so that I could 'see' other places to travel .. in short, it was the cause to transform me into a traveler….
I ended this Series 2 chat with… "Make yourself a storybook character, not someone else's self in your adventure book."